While Helen Hunt doesn't yet live on the island of Maui, the regular visitor has long been planning to turn Maui into her full-time home.
To learn more about where Helen Hunt has a house on Maui, and how she came to fall in love with the place, read on.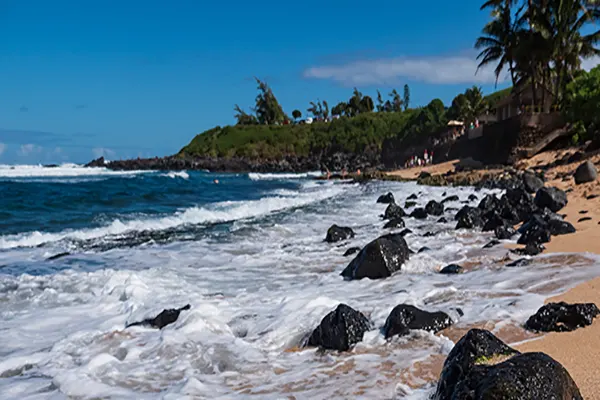 Who Is Helen Hunt?
An Academy Award-winning actress, Helen Hunt is probably best known for her role in the film As Good As it Gets, and the television series Mad About You.
The regularly working actress appears on the screen often, but prefers to keep her private life to herself.
Does Helen Hunt Have A Home On Maui?
Helen Hunt has been a long-term fan of Maui, visiting multiple times over the years.
She first purchased a property in 2005, but was unable to move in due to family issues. However, she's continued to visit, and intends to make Maui her permanent home one day. 
When Hunt does make the move to Maui, she's likely to head to her West Maui home in Launiupoko. Close to the vibrant town of Lahaina, Launiupoko is a popular beach with families, thanks to the calm waves and easy paddling.
There's also quick access to the quality restaurants of Lahaina's Front Street, and Ka'anapali resort is just down the road.
About The Property 
Hunt's property on Maui consists of two homes on a two acre site. The large house has three bedrooms and two bathrooms, while the smaller property is a two-bedroom cottage.
It's part of a large residential area, with other luxury properties nearby. 
The property isn't just used as housing, there's plenty of agricultural development taking place on the land as well, such as citrus fruits, avocados, and many other fruits.
Hunt may not be able to call the property her permanent home just yet, but she has made frequent visits since first purchasing the area in 2005.
How often does Helen Hunt visit Maui?
Plenty of celebrities choose Maui for their vacation, although few come quite as frequently as Helen Hunt.
The actress has been spotted multiple times over the years, mostly as she's enjoying the waves, and making the most of Maui's ample surfing opportunities.
Regular vacations have given her a real respect for Maui, and a love for the unique culture of the island.  
Does Helen Hunt Surf?
Surely one of the reasons Helen Hunt is so drawn to Maui is the opportunity to surf the amazing breaks that reach the island year round. Hunt is an avid surfer, regularly tackling the waves. 
She learned to surf before making the movie Ride, and did her own stunts on screen.
Hawaii is the historical birthplace of surfing, and the sport is still hugely popular across all the islands. The best known breaks might be on Oahu's North Shore, but there's plenty to attract surfers to Maui.
What's Helen Hunt's Connection To Makena?
Although Helen Hunt and Makena are regularly mentioned in the same sentence, it doesn't refer to the national reserve and beach on South Maui. Makena is the name of Helen Hunt's daughter.
Makena Lei Gordon Carnahan, Hunt's daughter, shares a profession with her mother, and has had several acting roles. 
The word "Makena" is Hawaiian, and translates roughly to "many gathered." The South Maui location is known for its incredible natural beauty, and stretches of the coast are rich with wildlife.
Makena is home to a few celebrities, including Steven Tyler of Aerosmith. His home overlooks Pa'ako cove, where wedding parties flock for the perfect commemorative photo.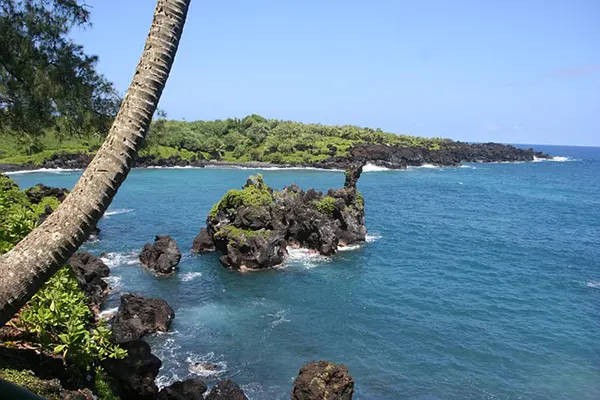 Helen Hunt And The Maui Film Festival
In 2005, Helen Hunt was honored by the Maui Film Festival with the Stella Award. The award recognized her intelligent portrayal of women in film.
The Maui Film Festival has been held annually since 2005, and has attracted some film legends to the island. Past honorees include Clint Eastwood, Owen Wilson, Woody Harrelson, and Pierce Brosnan.
Something else they all have in common? A home in Hawaii.
The annual Festival is known for being an unpretentious celebration of film. Big studio productions are shown alongside low-budget documentaries, with a relaxed atmosphere characterizing the festival. It's a film festival with a real feeling of aloha.
The Maui Film Festival is one of the biggest events that comes to the island, and it's enjoyed by A-list stars and residents alike.
Are You Likely To See Helen Hunt Around Maui?
Helen Hunt does visit Maui a lot, so you might spot her if you hang around enough. Keep an eye on the waves if you're really curious, because she has been seen surfing from time to time.
However, it's much more fun to try surfing yourself. The waves of Maui are fantastic for surfers of all skill levels, with different breaks reaching different parts of the island.
In summer, try Kihei and South Maui for some consistent breaks. 
And when you've gained a lot of experience, try the winter swells on the north shore. These are generally for experts only, and beginners will find it much more enjoyable to sit back and watch.
If surfing doesn't sound right for you, then try one of Maui's other amazing water sports—snorkeling. The seas are rich with coral, and there's regular sea turtle sightings.