Looking for a place to stay in Wailea? Wailea Beach Villas and Wailea Beach Resort are adjacent properties offering two very different vacations. 
Find the right property for you with this complete guide to Wailea Beach Villas vs Wailea Beach Resort.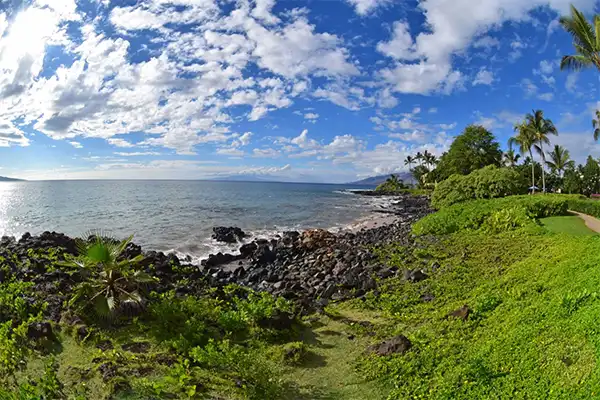 Which Has The Better Location, Wailea Beach Villas Or Wailea Beach Resort?
There's very little to distinguish the location between Wailea Beach Villas and Wailea Beach Resort: the two properties are right next to each other.
Both in Wailea, on South Maui, they're well located for exploring the rest of the island, enjoying the Wailea coast, and visiting shops and restaurants. Both properties are also less than an hour's drive from the airport.
Wailea Beach Resort is on a serene strip a little to the north, while Wailea Beach Villas is closer to the heart of Wailea. 
Which Property Has The Biggest Rooms?
You can't really get a "small" room at Wailea Beach Villas. The closest thing to snug is the 2,000 square foot two-bedroom villa.
The Wailea Beach Villas provide a lot of space for families and groups, with three-bedroom and two-bedroom villas both on offer. 
There's a bit more variety at the Wailea Beach Resort, as it offers both rooms and suites.
The rooms themselves are all just over 400 square feet, although how the space is used varies depending on the exact specifications.
Suites are larger, with the biggest coming in at 2,000 square feet. All rooms come with a private lanai, with larger outdoor spaces available.
Wailea Beach Villas have space, and lots of it. These villas can quickly become a home away from home.
But while Wailea Beach resort might not have the same incredible size, a standard room larger than 400 square feet isn't bad. 
What's The Pool Like At Wailea Beach Villas Vs Wailea Beach Resort?
Wailea Beach Resort has designed the central pool around the family experience.
The major attraction is the 325-foot water slide, which is the longest on Maui and one of four to enjoy at the NALU adventure pool. 
But this isn't the only pool they have. The Mahulia Pool is an adults-only infinity edge pool, known for unobstructed panoramas of the ocean. Relaxation can also be found at the 'Ohi oceanfront pools.
In comparison, the Wailea Beach Villas pools seem simple. With an oceanfront adults-only pool and a family pool, the villas offer lagoon style swimming with room for relaxation and play. 
What About The Beach?
Despite what both names suggest, neither property is located on the beach. If you want a Wailea resort or villa with immediate beach access, you're better off looking elsewhere.
However, neither property is exactly far from the beach. Wailea Beach Villas are just a short walk from Wailea Beach itself, while Wailea Beach Resort is minutes from Ulua Beach. 
Can You Get A Kitchen?
The kitchens at Wailea Beach Villas are exceptional, and a clear highlight of the property. The fully stocked kitchens come with top of the line appliances, and include cutlery, glassware, and flatware.
Wailea Beach Villas also provide a pre-stock service, so you can arrive to a kitchen full of groceries.
Prefer to cook in the open air? Wailea Beach Villas have Viking Grill Stations built into the private balconies of all residencies.
Unfortunately, there are no kitchens at Wailea Beach Resort in either the rooms or suites. Any size of room includes tea and coffee making facilities, instant water, and a mini refrigerator.
However, there's no method for cooking food. 
Where Are The Better Restaurants? Wailea Beach Villas Or Wailea Beach Resort?
Restaurants are a key component of all Wailea resorts, and Wailea Beach Resort doesn't let you down.
Humble Market Kitchen by Roy Yamaguchi is the stand-out restaurant, serving Hawaiian-inspired dishes, but there are few different options available for guests and non-guests. Including the Te Au Moana Luau!
There are no restaurants at Wailea Beach Villas, but it is just a few short steps from the Shops At Wailea. 
The Shops At Wailea
Steps away from the Wailea Beach Village lobby is the Shops at Wailea, the town's premier shopping mall. As well as clothing and souvenir stores, visitors can find restaurants, cafés, and grocery stores.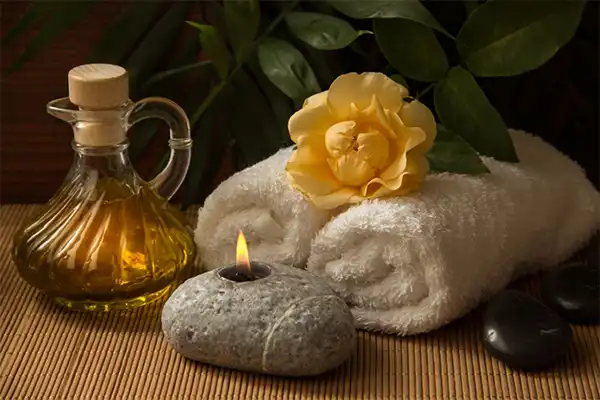 Any Other Amenities To Consider?
Wailea Beach Resort has added amenities to appeal to both parents and keiki. The kids club offers a learning and play facility, while the GameSpace and Movie House mean the fun doesn't have to stop when the rain starts.
Adults, on the other hand, will enjoy the spa and fitness suite. 
Wailea Beach Villas have a smaller number of amenities, but all services lean towards luxury.
Instead of a spa, a massage service is available by the adults-only pool, and there's an exercise room with both weight and cardio equipment.
There's also an in-residence washer and dryer for guests to use.
Both properties also help you make the most of your Maui vacation, with staff on hand to plan day trips and adventures. 
What's Better At Wailea Beach Villas?
Wailea Beach Villas are a luxury stay where you can make your vacation your own. The large villas provide an exceptional amount of space for groups, while the attentive staff ensure as smooth a stay as possible.
And with Wailea Beach out the front and the Shops at Wailea round the back, this destination feels connected, while the villas themselves offer seclusion. 
What's Better At Wailea Beach Resort?
Wailea Beach Resort is a resort property, which means you get the benefits of having everything to hand. You don't have to worry about anything at Wailea Beach Resort, because the Marriott staff will have it handled.
Families will appreciate the keiki-friendly pool and activities, while adults make the most of the on-site restaurants and bars.
Overall, Which Is Better?
The Wailea Beach Villas have the edge in terms of in-residence comfort and amenities, but Wailea Beach resort has the better resort opportunities.
Choose Wailea Beach Villas if you like to vacation your own way, with style. And head to Wailea Beach resort for convenience and an epic pool.