Every vacation needs a day spent by the pool. A day when the only thing that matters is, should I go into the water now? And maybe, is it time for a sunscreen top up?
What you don't want to have to ask is, where should I sit?
A cabana rental at the Sheraton Maui is a slice of luxury. Providing a perfect place to sit in a popular location, many choose to rent a cabana. But they can be expensive, and not everyone will find a cabana useful.
Read this guide to decide if a Sheraton Maui cabana rental is worth it for you.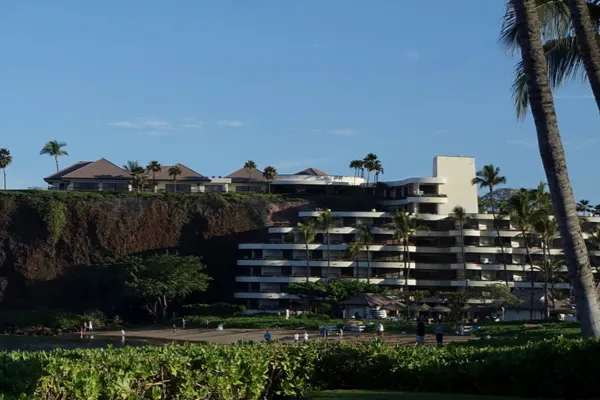 What Are The Sheraton Maui Cabanas?
The Sheraton Maui is a resort on Ka'anapali beach that is incredibly popular thanks to its attractive convenience. At the Sheraton Maui, you have almost everything you need on hand, including the fantastic Sheraton Maui cabanas.
The Sheraton Maui cabanas are available in a range of sizes and locations. The cabanas fit up to six people, and give immediate access to the Sheraton Maui Lagoon Pool.
A cabana can be rented in advance from the Sheraton Maui. In busy seasons they fill up fast.
Cabanas range from basic seating with a table and canvas roof, to luxury accommodations with televisions and sectional chairs.
Are The Sheraton Maui Cabana Rentals Worth It?
Whether to rent a Sheraton Maui cabana or not is a nice decision to get to make.
The pool at the Sheraton is improved by the use of a cabana.
But if you decide not to rent, then the neighboring Ka'anapali beach has everything you need for a day of relaxation.
What reasons are there for renting a Sheraton Maui cabana?
Comfort And Ease
There is no place more comfortable around a pool than a cabana: with plenty of space and chairs designed to accommodate a long day of sitting, a cabana is a day at the pool done with style.
Everything you need is on hand, including the pool.
A Maui vacation should be free from stress, and with a rented cabana even the little nuisances disappear.
Location
The Sheraton Maui is a large resort in a popular tourist area.
The best locations have a tendency to fill up fast. With a rented cabana, you know you have a prime spot secured before you even step out the door.
Which brings us to the next point.
No Fighting For Space
Perhaps you're one of those holidaymakers who doesn't mind waking up early to secure your spot on the perfect sun lounger. If so, good for you! (Also, what is your secret?)
If you're a late riser, then a pre-booked cabana ensures you can linger over breakfast, choose the perfect pool outfit, and even have a lie-in, without missing out on the pool seating.
Privacy
Sunbathing is  a solo pursuit, but at a busy resort it can feel a little too communal at times.
A Sheraton Maui cabana removes you from the hustle and bustle, so you can work on your tan without an audience.
The Best Views
At Ka'anapali, there isn't a bad view in any direction. However, with the cabana rental, you have one of the best views imaginable.
With sweeping vistas even from the pool area, a Sheraton Maui Cabana makes the perfect backdrop for a day of lounging.
If you're eager to nail the perfect vacation selfie, then the cabana provides the setting.
Are There Any Reasons Not to Rent a Sheraton Maui Cabana?
Price
The luxury of the cabana is reflected in the price.
If you only plan on spending a short amount of time lounging, then the price might not be worth it.
Instead, reserve the cheaper lounger chairs.
Planning
Good planning can be the difference between a good vacation and a bad one, but few of us really want to nail down every detail in advance.
Sheraton Maui only has a limited number of cabanas available for rental, and during busy periods they book up early.
If you prefer a more laid-back approach to holiday-life, then renting a cabana can be an unnecessary hassle. Head to the beach, where there's space even for latecomers.
Sizing
The Sheraton Maui Cabana rentals seat either a maximum of four or six guests. Whether this is a pro or con really depends on how many people are in your party, and how much space you all want.
At maximum capacity, the cabanas rarely feel crowded. Although, six people in a cabana can be a tight squeeze..
Is It Worth Renting A Cabana At The Sheraton Maui?
Whether you've been heading out for day trips, or simply need an escape from the world, a pool day is the perfect way to relax.
If you're interested in spending that day as comfortably as possible, then renting a cabana is a wonderful idea.
Just be aware of the price, and make your decision in advance.