If you are looking to escape the towns and beaches with a beautiful hike then Kings Gardens is your best option.
So, if you are someone who loves to have a culture-rich experience and a chocolate-lover (oh yes, there is a treat for you!), this is the perfect place to visit.
It is ideal for anyone looking for a quiet chance to explore away from the tourist traps and traffic jams on the road to Hana.
What is Kings Garden on Maui?
Kings Gardens Maui is one of Hawaii's most significant historical heritage sites.
It is a natural and cultural history tour as well as a hike through a gorgeous tropical rainforest. The nation's biggest dinosaur ferns, a trek through an old water conduit, and also the King's sacred pool are all available to visitors.
Also the hike is a terrific experience for seniors: it's a gentle hike that takes about an hour to complete.
The additional chocolate tour at Kings Gardens Maui includes a visit to their enormous cacao gardens, which are known as "the food of the Gods." The tour includes a sampling and a detailed look at the harvesting process of chocolate.
Discover how chocolate starts from trees and ends up being the world-famous treat!
All revenue is donated to charity to help maintain and restore the King's Garden.
How Do You Get To Kings Garden?
The Kings Garden is located in Huelo. From Wailea, Lahaina, Kihei or Kaanapali or, it takes around one hour.
Due to its remote location, cellular reception can be spotty at times. So be prepared by having your map or notes accessible on your mobile device, or print them out, because your mobile data may be out of reach.
This tour is enjoyable for children as young as 12. Younger children may req uire additional support through the hike and scrambling through the rocks.
The hike is roughly 2.5 miles long. Ensure you're wearing a pair of sneakers with some traction: when entering and exiting the pools, the stones are slick so be careful.
What Makes Kings Garden Worth Visiting?
Here are some of the things that you can do in Kings Garden:
A Maui original two-hour adventure.
View the ancient ruins of Hawaii's Last King's Gardens.
The world's biggest prehistoric dinosaurs ferns.
Enjoy an accessible and educational hike through a rainforest.
Delicious superfood chocolates are available to try.
See cacao grown within the original rainforest ecosystem.
Learn about the origins of chocolate. How the cocoa goes from trees to a world-famous dessert.
Enjoy a homestead meal.
Attend a workshop on handcrafted chocolate making
Discover Hawaiian agricultural practices that are considered sacred
This place is ideal for older people and kids so you can go together as a family and everyone will enjoy it.
Moreover, indulging yourself in the chocolate-making workshops is a fun (and delicious) way to spend your time.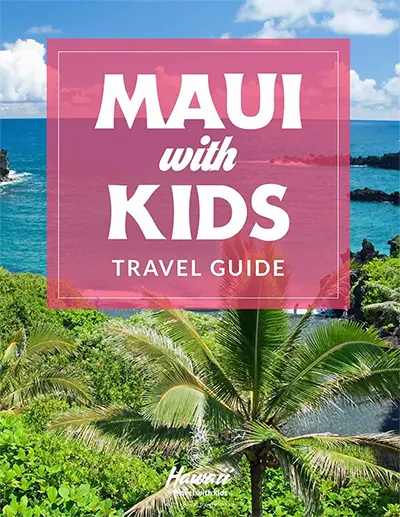 Do I Need An Appointment To Visit King Garden?
To ensure your seat on The Kings Gardens Maui tours, we recommend booking ahead of time so that you don't face any difficulty at the run time.
And, to make your experience worthwhile, we recommend booking a tour guide. They can not only guide you through the hike but also elaborate on history and culture of a lot of things and that will certainly provide you with a culture-rich experience. You can certainly find some really amazing deals too. Just keep an eye out for them.