Kula, Maui is traditionally home to many of the residents of the island but that doesn't mean there isn't plenty to see and do on your trip to Maui.
The district extends across areas open country and arid earth, and the densely forested regions in the mountain. It's why Kula means 'open meadows' in Hawaiian.
Visitors eager to soak up the local culture will want to stay close to the shoreline, but there are also beautiful vistas high up in the mountains.
Here, we're exploring what you may want to see and do on your next trip to Kula, Maui.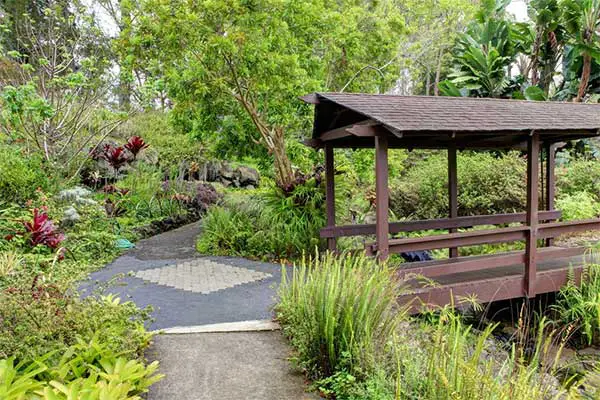 Kula Maui- A tourism paradise
In Kula, don't expect the nightlife of Vegas or the intense shopping of central Tokyo, but there are jaw-dropping views, pastoral ranches, unique cuisine, and even go wine-tasting at a local winery.
If you want the true Kula experience, we recommend staying in a romantic chalet at the Kula Lodge, so you're close to delicious food in their on-site restaurant. Then you're close to shopping for souvenirs at their Kula marketplace.
They also have beautiful on site gardens, a day spa, and offer planning for weddings and events, so you can say "I do" in true aloha spirit.
The Botanical Gardens
One of the true beauties of visiting Kula is the Kula Botanical Gardens, located at 638 Kekaulike Avenue.
Walk around their botanical walking trails for 40 to 80 minutes and see all the outstanding plants.
Their walking trails will give you outstanding views looking out over the horizon, a view of the ocean, and some amazing photo opportunities.
Ali'i Kula Lavender Farm
Not far from the Botanical Gardens is the Ali-i Kula Lavender farm, located at 1100 Waipoli Road.
You can buy plenty of lavender products, try some lavender infused biscuits and tea while you dine and look out at the scenery, or take a self-guided tour around the property.
Maui's Winery
If you have transport then take a trip on Hwy 37, where it changes to 31, and you will find Maui's winery.
Here you will find the Tedeschi Vineyards, which were established in 1974. Try wine tastings in their tasting room from 10am to 5pm.
They have a unique pineapple wine which was invented in 1977, and is sold as their own Maui Blanc Pineapple Wine. They also have their Maui Splash, which is their top seller, made from pineapple and passion fruit.
Church of the Holy Ghost
Located in lower Kula, the Church of the Holy Ghost, can be seen from South Maui's shores.
It is a brilliant white, octagonal place of worship, a gift from the King and Queen of Portugal in 1984. If you love landmarks, you can't miss out on this one!
Enchanting Floral Gardens of Kula
In the middle of Kula is the Enchanted Floral Gardens, found at 2505 Kula Highway.
The gardens feature a wide variety of tropical and Asian trees, shrubs and flowers. They have a small gift stop and a hibiscus café.
Tours
If you enjoy taking tours of local scenery on your vacations, why not try out one of the many tours you can go on in Kula?
You can take guided tours, helicopter tours, and self-guided tours so that you don't miss a thing.
Hãna and Beyond – Full circle rainforest tour
The Hãna and Beyond tour lasts just over 10 hours and includes an air-conditioned vehicle, parking fees, lunch, bottled water and entry into Wai-anapanapa state park.
After getting picked up, your first stop is Hana highway, then s stop in Huelo to see the waterfalls and rainbow bark eucalyptus trees. Next it's off to Ke-anae to try out their world-famous banana bread.
Then the tour takes you to Pua-a Ka-a state park where you can swim in their fresh water waterfalls, along with Wai-anapanapa state park, where you would experience the black sand beach and naturally formed lava cave.
Then in Kaupo, see the stunning back side of the Haleakala volcano, then you stop off in Kula at the end of your trip