Advantage has been a popular choice for many, offering car rental services for those on a budget. Although the establishment has plenty of dedicated and happy customers, bad reviews have piled up, potentially deterring many prospective clients.
So, why exactly are some of their reviews so bad?
Primary downfalls concern customer service, registration processes, and issues with reservations, with some individual cases of customers having various problems.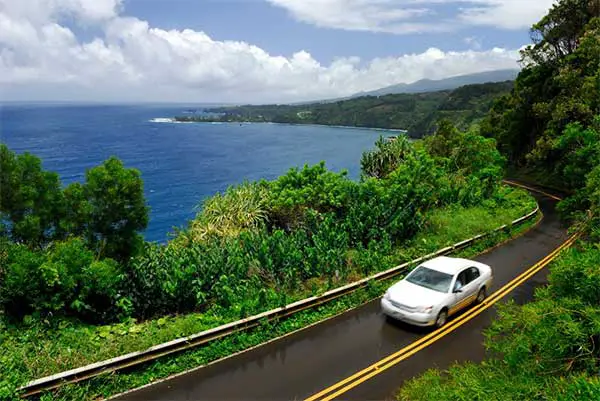 What's the Big Deal With Advantage Rent a Car?
Even though Advantage's Maui Airport location certainly has some downfalls, finding a car rental service that can afford holistic perfection with such affordable prices may be impossible.
In many cases, the pros may outweigh the cons, depending on what you're looking for.
The majority of Advantage's customers find their services straightforward and their vehicles clean and value for money.
The Pros
Even though there are reports of displeased customers, the majority of Advantage's users have positive reviews.
Compared to many of Advantage's competitors, ratings are reasonably higher in many of the assessed criteria.
Cleanliness and Comfort
Thousands of customers have claimed that Advantage's vehicles are exceptionally clean, neat, and tidy—some have even gone as far as to say perfect.
The conditions of the cars offered have been notably good as well.
Great Prices and Value for Money
Just about every user has been happy with the prices offered by Advantage's car rental services.
Thousands of customers have been satisfied with the level of quality and comfort they have been provided with for such low costs.
Pickup and Drop off Processes
Another aspect that Advantage has claimed to pride itself on is the ease of vehicle pick up and drop off processes.
So far, most users have had pleasant experiences in this regard, claiming that they did not have to wait too long and that the pickup and drop-off process was quick, straightforward, and simple.
There have been a handful of instances where the process was slow or tardy, and reviews have stated the drop-off process is far more convenient than the initial pickup. Still, both the pickup and drop-off process has been reasonably better than average for the majority of Advantage's customers.
The Cons
Despite countless happy customers, there have been a few cases where clients have found their services underwhelming.
However, many of these instances may be specific cases, and these reviews potentially don't reflect the overall services offered by Advantage Maui on a broad scale.
Cleanliness
While most customers have praised Advantage's car rental services for providing exceptionally clean, neat, and comfortable vehicles, some customers have had unpleasant experiences.
There have been a few cases of individuals renting a car that had lingering unpleasant odors or stains, noted by a couple of hundred users.
Of course, it's not acceptable when viewed in black and white, and every customer deserves the same level of quality when they paid for it. But, things can become complicated concerning lingering odors and stains, and some lenience may be appreciated in these rare situations.
Reservation Issues
Sadly, many customers have had problems with reservations, which range in specifics. In many cases, customers did not get the vehicle that was reserved and had to make do with what was provided.
Other scenarios involved discrepancies with reservations, where customers were prompted to 'upgrade' in order to receive what they originally wanted.
Bugs and Insects
A handful of customers have claimed to receive vehicles without issues but noticed that there were some bugs and insects present in the vehicle, such as cockroaches.
This is an absolute no-no, and hopefully, this was specific to the instance as the presence of bugs and insects does not seem to be a common occurrence amongst users.
Bad Customer Service
Even though Advantage affords some benefits in terms of the amenities, features, and extras, the customer service provided has been disappointing for many users.
Many customers have noted that staff seemed to be disinterested in helping them, were slow to provide assistance, were generally unfriendly or unhelpful, or spent far too much time trying to sell additional options and upgrades.
Vehicle Issues
Although these cases are far less common, there have been cases of customers receiving vehicles with issues that should definitely have been fixed before being rented. Reported problems include discrepancies with tire pressure, slow punctures, and other minor issues.
Even though it's uncommon and there have been no reports of severely dangerous vehicle issues, it may put the customer's safety at risk, especially if the driver is unaware of tire problems while driving.
Hopefully, Advantage has taken more care when conducting vehicle inspections before renting them out, but users should always take some extra time to check tires before setting off.
Are There Other Options for Car Rentals in Maui?
If you're unsure that Advantage is the right option for you, there are plenty of other car rental services to choose from, whether you're looking for a standard vehicle, luxury option, or want something affordable and don't mind driving an older model.
Online booking
Cars starting at $55/day
Curbside pickup at Kahului Airport
Variety of vehicle options
Closed on Sundays
$45 fee for no-shows or cancellations in less than 72 hours
Additional $10/day fee for rentals to people under the age of 25
6 star rating on Google reviews
Online booking
No deposit required
Variety of vehicle options
Child car seats upon request
24/7 pickup at Kahului Airport
No cancellation fee outside of 48 hour notice
Smoking prohibited
9 star rating on Google reviews
Specialize in luxury cars
Online booking
Offer vacation equipment rentals for camping and the beach
No deposit required
Free cancellation
No underage driver fees
24/7 pickup at Kahului Airport or complementary delivery
8 star rating on Google reviews
Online booking
Limited variety of vehicle options
Rentals starting $75/day
Pickup at Kahului Airport
Payment due up front
$100 no-show cancellation fee, $50 cancellation fee within 72 hours
5 star rating on Google reviews
No online booking
24/7 pickup at Kahului Airport
Rates starting at $122/week
Variety of vehicle options
No deposit required
Fleet features older cars, ranging from 1999 to 2003
9 star rating on Google reviews
About Advantage Rental Car Location at Maui (Kahului) Airport
Advantage's Maui (Kahului) Airport location, situated at 101 Airport Access Road, Kahului, HI 96732 USA, has plenty to offer their customers. They are located only 0.4 miles away from Kahului Airport, making it quick and straightforward to reach their establishment after a lengthy flight.
Advantage Maui is operational seven days a week and offers the following:
Versatile range of vehicles—including jeeps, minivans, SUVs, luxury cars, convertibles, compact cars, economy cars, and much more.
GPS rentals.
Car seats and booster seats.
Multiple drop-off locations.
Pre-book services and free cancellation.
Price comparisons.
Affiliate discounts through sites like Travelocity.
Although there have been some disgruntled customers, every establishment has times where they cannot meet every single visitor's expectations. Many disappointed customers seem to have had individual problems with their vehicle or bad experiences with specific staff members.
Depending on what you're looking for, you may be able to overlook many of their downfalls, especially since many bad reviews are combatted by a greater number of positive reviews within the same criteria.
With so many benefits for budget and exceptional services, choosing Advantage at Maui Airport may be completely worth the potential minor mishaps or inconveniences.