One of the most iconic destinations is Maui—land of sun and summer fun. But, what should you pack for a 2 week trip?
Maui weather is best experienced in comfortable t-shirts, shorts, dresses, and sandals. Hats, sunglasses, and reef-safe sunscreen are a must for beach days, and you should pack a warm outfit for occasional wind and storms.
Additional items like bug repellent, water bottles, and waterproof casings are useful, too.
Packing can be stressful without a solid plan. Preparation for your trip should enhance your excitement, not dampen it.
What Clothing to Pack for 2 Weeks on Maui
Maybe you're unsure what type of clothing will be best, especially if it's your first time visiting Maui. Of course, you know you want to take out your camera to capture memories and share moments on social media.
But unnecessary items can pile up.
Whether you're planning to lounge on the beach or explore lush landscapes, there are a few essential  items to pack before everything else.
Everyone
When planning your outfits, think casual summer and nature exploration. You mostly need shorts and comfortable tops.
Bring along a hoodie or rain jacket and a pair of long pants if you plan to visit in colder months or want to hike up to Haleakalā. While Maui is warm, it can get chilly up there, and the area experiences pop-up storms.
Accessories like sun hats, caps, and sunglasses are a must. Regardless of whether you're planning to explore hiking trails or sunbathe all day, they will come in handy. Bring a few pairs of socks as well, especially if you're planning to go out at night or take nature walks.
Women—Additional
Dresses: Even if you're more into jeans and sneakers, a comfortable dress is a great option when visiting Maui. You need something that allows freedom of movement and airflow.
Leggings: Leggings are a super easy alternative when it gets windy. They can be worn in layers and don't take as much space as jeans or trousers. If you're planning to hike, bike, or do athletic activities, leggings can serve this purpose, too.
Men—Additional
Shirts: Men can bring along any summer clothing that's comfortable for them, but also pack a dressier shirt. You may want to go for a nice meal at a local restaurant, many of which require men to wear shirts.
Hawaiian Aloha shirts are a solid option and can be worn just about anywhere on Maui.
Kids
Extra Clothing: Due to the intense sun, packing a kid's sun hat with a neck flap is smart.
Also, kids are prone to messy mishaps, requiring a few extra changes of clothing. Make sure they've got comfy pajamas and a couple of warm outfits as well.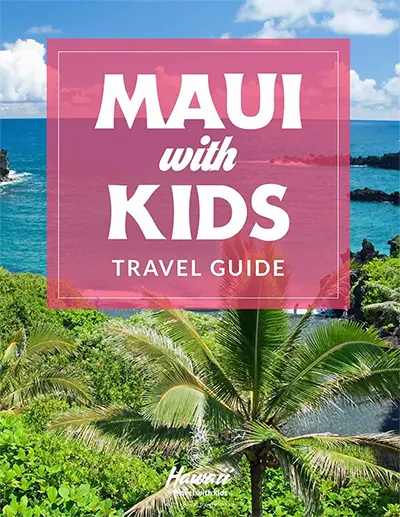 Clothing Type and Style
Regardless of the exact clothing items you'll bring along, the kind of fabric and style will play a huge role. Breathable fabrics like linen and cotton are great choices for Maui weather.
You can also go for loose-fitting but well-styled clothing. You may want to bring along one great outfit for a romantic date or special family dinner, but don't overdo it here. Once you're there, you'll probably end up choosing the most comfortable items for daily outfit options, anyway.
Other Items to Pack for a 2 Week Trip to Maui
Proper clothing will make sure you're looking and feeling good, but what about your activities?
Regardless of your specific plans, there are quite a few items that can greatly increase your overall experience on Maui.
Shoes and Sandals
Sandals and slip-on shoes are convenient for most activities on Maui. Pack a pair of comfortable and firm trainers or hiking boots, as it will be needed if you're planning to explore trails.
Choose shoes with ankle support and solid bases, so you're comfortable being active.
You may want to check out some mesh shoes for general usage. They're lightweight, quick-drying, and can be worn underwater or on land. Having a quality pair can be an excellent choice and can save you a ton of luggage space, since you won't have to carry separate pairs for each purpose.
Tevas or Keens are great all around sandal options for hiking, walking, getting wet on beach walks, and waterfall hikes.
Beach Items
No trip to Maui would be complete without beach days! You'll need plenty of things to keep comfortable and safe while you lounge or head out on ocean adventures.
Beach towels (unless they'll be provided by your hotel), a couple of bathing suits, reef-safe sunscreen (this is an important one), rash guards, waterproof dry bags, and travel beach bags are a must.
Waterproof phone cases can add an extra layer of comfort while you're out there. They're reasonably affordable, shield phones from the elements, and still allow the usage of touchscreen and cameras.
If you're planning to take underwater snapshots or record marine life, consider investing in a floatation strap so you can find your devices if lost underwater.
Bug Repelling Items
Bugs and insects are usually only a problem when hiking in jungle areas—with mosquitos being particularly annoying. Still, it shouldn't deter you and should not get in your way during your trip. Prepare for mosquitos with repelling wristbands or sprays.
Filtered Water Bottle
It's a great idea to have your own water bottle; you'll need to stay fully hydrated to enjoy every moment out there! One could drink bottled water. But, it can really put a dent in your vacation budget and worsen the plastic waste issue on Maui.
Filtering bottles improve the clarity and taste of water, and can help you save money in the process.
Many items don't have to be packed upfront, as you can buy them on Maui. There are plenty of grocery stores available if you'd rather buy some items there. Snorkel sets are sold almost everywhere since it's so popular on the island.
If anything, a plain old reusable water bottle will do!
Miscellanious Items
Ziplocs for food storage and keeping things safe (wallet, phone, lip balm, etc.) from sand at the beach.
Condiment packs if you're staying at a condo (mayo, mustard, hot sauce, soy sauce, jam, PB, salt and pepper) so you don't have to buy whole jars and have a lot of waste.
Insulated bag or foldable cooler for food and drinks at pool and beach.
Towel clips to keep towels from blowing away.
Reusable shopping bag for grocery trips and toting around beach gear.
Boxes of protein bars for hikes or on-the-go snacking.
Small binoculars (these can also be purchased at Costco) if you plan on taking hikes.
Remote chargers or power banks to take to beach to charge your phone.
DIY Tour Guide Apps
For a self-guided tour around the island, download the Gypsy Guide or Shaka apps. These apps are GPS-based audio tours you can use around the island. Gypsy is more affordable and covers the entire island if you buy the Maui version.
Don't forget to download the offline map before leaving home, or at least while you have Wi-Fi. Otherwise they won't work once you're without cell service.
Tips for Packing for a 2 Week Trip to Maui
Packing for a 2 week trip on Maui can be straightforward or complex, and your luggage can become cramped quite quickly.
Thankfully, there are a few great tips to avoid stuffed suitcases, without cutting back on the things you need to be comfortable and happy during your stay.
Multipurpose clothing
When you're choosing which clothing items to pack, try your best to select styles and cuts that can serve many purposes. For example, instead of packing a fitted top, a full-body pajama set, and a beach shawl, go for a couple of comfortable but stylish t-shirts.
These can be used as a part of many outfits, as a beach cover-up, and you can even sleep in it too. Similarly, a sarong can be used as a relaxed dress or a beach cover-up. Now you've just made room for your new swimsuit and shades!
Similar colors
Go for items that have more or less similar colors and styles. This way, you will be able to mix and match them into outfits without giving it much thought, while still looking and feeling great.
Top and Bottom Ratios
You may have loads of great shorts you're keen on flaunting, but bottoms can go much further than you may expect. On a broad scale, packing one bottom for every three tops is considered a good ratio to work with. It's much simpler to create many outfits this way.
It's quite easy to get away with wearing a bottom more than once. Besides, tops take way less space than shorts, pants, and skirts. So, this packing method is sure to cut down on luggage space without lowering the number of outfits you'll have.
Packing Cosmetics and Hygiene Products
The seawater and sun can take a massive toll on your hair and skin, and you will need to make sure you're giving it as much love as possible. However, cosmetics, shampoos, conditioners, and moisturizers can take a ton of space in your luggage.
Instead of hauling your entire bathroom product set, get a soft toiletry bag and a few small bottles.
Fill each container with your products, so you only bring along what you will actually use. This storage approach will save room in your luggage and still leave you with everything you need to keep that sun-kissed glow throughout your stay.
Packing for a 2 week trip on Maui should not be stressful; it should be exciting! By using these tips and planning ahead, you can have peace of mind knowing you've got everything you need for the trip of your dreams.