Kaanapali is famous for its beautiful beaches, but it has a lot more to offer, especially restaurants with fantastic food. Kaanapali has restaurants that cater to all types of tastebuds and events. Whether it's a birthday celebration or an anniversary dinner, or simply a family hangout with children, there's somewhere to eat for every occasion.
If you're wondering where to eat in Kaanapali, we've listed some of the best restaurants below. .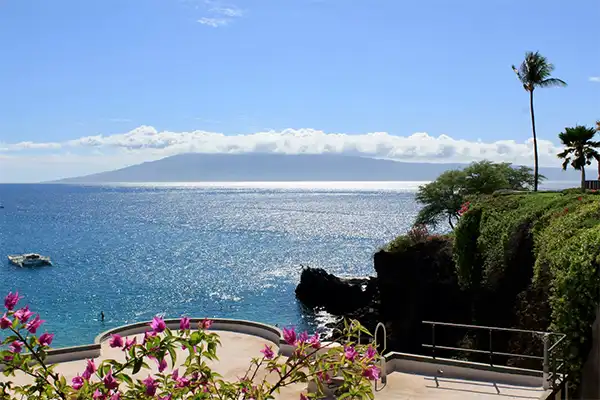 Where To Eat Near Kaanapali Beach
Castaway Cafe
If you're in the mood for American food with an island spin, head to the Castaway Cafe. They offer both takeout and dine-in, and they offer cocktails like mimosas—perfect for a breakfast bite.
For a casual and wonderful dining experience by the beach, Castaway Cafe is the ideal place. Just know it can get busy at times. It is right by the beach, overlooking the ocean, afterall.
Castaway Cafe serves from 8 AM to 8 PM.
Duke's Beach House
Duke's Beach House offers a lovely view of the ocean as you dine. The view can't be beat! (Some diners have even seen humpback whales—at the right time of year.) Because of it's view, it can attract a crowd, so expect a wait if you want to feel the ocean breeze as you chow down.
The menu isn't huge but all dishes are delicious, so whether you're bringing your date or your children, there is something for everyone to enjoy.
Duke's Beach House is open from 8am to 9pm.
Japengo
If you're in the mood for Asian fusion, Japengo is where you should go. Japengo offers a beautiful view of the ocean, especially at sunset—bring your camera!
Japengo sources their ingredients from local farms in Maui, so you can truly taste Maui. Waiters are famous for their sense of humor, and the sushi is outstanding. Sit outside under the stars as you eat and take in some balmy relaxation.
Japengo is open every day from 5pm to 9pm . 
Leilani's on the Beach
If you want to enjoy some seafood while lounging by the sea, Leilani's on the Beach is the spot you are looking for.
They offer nachos, hula pie, coconut shrimp, fish tacos, and much more. The menu includes many tropical drinks to choose between, and the restaurant is family-friendly. As such, you may want to make a reservation as Leilani's tends to fill its seats fast.
Leilani's is open daily from 11am to 9pm. 
Hula Grill Kaanapali
If you want more than just a meal, come to Hula Grill. It offers both food and live music, making it a great spot for people-watching.
The fish tacos are excellent, but Hula Grill is most famous for hula pie, Hula Grill is a restaurant you cannot afford to take off your list. Hula Grill Kaanapali doesn't deliver, but that's okay because they offer amazing beachfront views that'll make the trip worth it.
Monday through Saturday, Hula Grill is open 11am to 9pm. On Sundays its open from 10am to 2pm, and then 4pm to 9pm. 
What To Eat In Kaanapali?
Now that you know where you should head for a hunger fix, here are a few ideas on what you should order!
Many restaurants have their specialties from one of the following listed below, so keep an eye out for these ingredients and dishes if you want a truly Hawaiian experience in Kaanapali
Loco Moco
Usually eaten as lunch, Loco Moco is a plate of rice with a beef burger patty on top, and flooded with gravy on the sides. A fried egg sits on top, sometimes covered in gravy, too.
There are multiple versions of Loco Moco, with the meat ranging from fish to chicken. The gravy is the special zest, and each restaurant has its own recipe for savoring their Loco Moco.
Hula Pie
A perfectly filling dessert, hula pie is made of macadamia nut ice cream, whipped cream, and chocolate. Most restaurants offer hula pie, given how it's become such a famous cultural delicacy.
Malasadas
Malasadas are originally a Portuguese dessert but have become quite famous in Hawaii. Imagine it as a mini doughnut without the hole, ball-shaped, deep-fried, and sprinkled with sugar (sometimes cinnamon). Malasadas are popular among those who like mild sweets.
Kaanapali has a lot of brilliant restaurants. Wherever you go, remember to make a reservation in advance! You may not find a seat otherwise.
Are There BYOB Restaurants in Kaanapali?
BYOB stands for "bring your own booze," and multiple restaurants in Kaanapali allow guests to bring their own bottles with, such as Coconut's Fish Cafe, and Leilani's on the Beach. If you're eyeing a restaurant but aren't sure whether they are BYOB, you can call them beforehand to find out.
Some restaurants also offer their own alcohol in addition to BYOB, so make sure to also ask them if they serve any alcohol and which ones they do.
It is considered respected etiquette to not bring a bottle that is also sold by the restaurant, however, nobody will stop you if you choose to do that.
Can You Eat On Kaanapali Beach?
Yes, you can eat on Kaanapali Beach. If you would like to visit a restaurant near Kaanapali Beach, there are many options to explore, which we've explored above. However, if you plan on eating literally on the beach, then you can plan a small picnic to eat on the shore by the water.
Or, you can opt for the takeaway option while ordering from a nearby restaurant, and enjoy your food while sitting on the sand of Kaanapali.