If you have the pleasure of living on Maui or you are visiting, your day on the island starts with getting your grinds on.
Whether you are looking for an exquisite meal with a view, a quick bagel before getting on a boat tour, or a hearty local plate after an early morning surf, West Maui has a ton of options to get your morning fix.
And don't worry, breakfast is a family affair, so most places have options for the kiddos too.
So, what and where should you eat?*
*Make sure to call ahead as hours are affected by the pandemic and not always reflected online.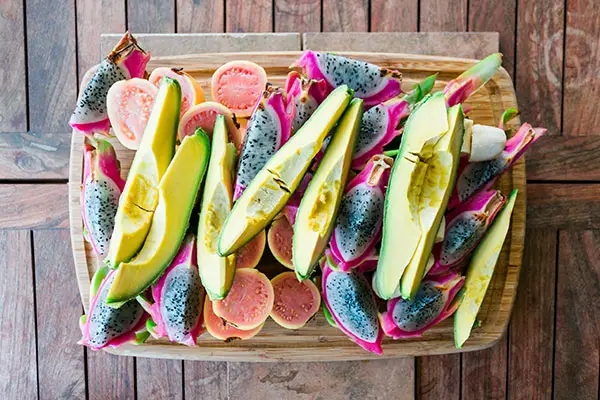 What Is a Traditional Hawaiian Breakfast?
Wondering what people in Hawaii eat for breakfast? Like most of the local cuisine, a traditional Hawaiian breakfast is meant to stick to your stomach like glue.
Some dishes you might have never heard of before, while others are a twist on a traditional continental meal.
Hawaiian Breakfast Plate: if you're into eggs and bacon in the morning, opt for the island version instead, eggs with portuguese sausage or Spam, and rice instead of potatoes.
Loco Moco: a burger patty on top of rice, smothered in gravy and topped with eggs, any style. Loco moco is a great option to fill your belly after an early morning surf or diving sesh. But if you're just waking up, you might as well plan to nap on the beach after. Soon enough you'll find yourself searching for the best Loco Moco on island!
Macadamia nut pancakes with coconut syrup. Yes, you can add bananas too.
Acai bowl: although not technically a traditional Hawaiian dish, Acai Bowl has grown popular as a healthy and quick choice for breakfast.
Fish and eggs: sounds weird? Not when you live by the ocean and can indulge in fresh fish as early as breakfast.
Banana bread: enough said.
Malasadas: hawaiian donuts, reminiscent of French style beignets. Plain or cream filled.
Tropical fruit plate: papaya, watermelon, pineapple, local strawberries or even dragon fruit (when in season).
POG (Passion-orange-guava juice) for the keikis ("little kids").
Kahlua pork benedicts: a twist on a well-known staple.
What About Brunch?
Brunch is not really a thing on Maui. Surprised? Upset? Trust me, I used to be a city girl. Brunch used to be my thing. But alas, the culture of brunch exactly reach Maui.
On Maui, what brunch means is that restaurants will serve eggs and french toast for a couple of hours longer than they do on weekdays, and also offer lunch items. And that's mostly because weekdays and weekends blend together on Maui.
Monday, Saturday, it doesn't make a difference.
You won't find any specials on the weekends like bottomless mimosas or all you can eat pancakes.
Luxurious buffets used to be a thing, especially at hotels, but that was pre-Covid. We all fear the inevitable: they may never come back.
West Maui Guide to Breakfast
Lahaina
With dozens of restaurants on Front Street and neighboring streets, Lahaina has a vast array of breakfast choices. The hardest part is choosing where to go!
Breakfast with a view
Mala Ocean Tavern: I don't care what time of the day it is, Mala Tavern is always the bomb! The seemingly laid back oceanfront eatery is run by people who know what they're doing. Trust that chef Alvin Savella will make your taste buds flutter. And while you're at it, stare at the shore for a bit and you're sure to see some turtles bop their heads out of the water.
Brunch everyday from 9am until 2pm.
Healthy option
Belle Surf Cafe: located across the street from the Banyan Courtyard, this charming café serves healthy organic options for breakfast and unique coffee concoctions. Try one of Belle Surf Cafe's specialty toasts and bagels, breakfast bowls or smoothies.
Open Monday through Saturday from 8am until 2pm.
Local grinds
Kihei Caffe Lahaina: if you're looking for local grinds, served with aloha, then Kihei Caffe in Lahaina is the way to go. The popular South Maui spot just opened a new location in Lahaina so you can now enjoy their hearty homestyle plates without having to drive to Kihei. They also have great options for the keikis ("little kids").
Don't be scared if you see a long line. The line moves fast. Unlike its original location in Kihei, Kihei Caffe Lahaina stays open all day and offers dinner.
Open everyday from 8am until 7pm.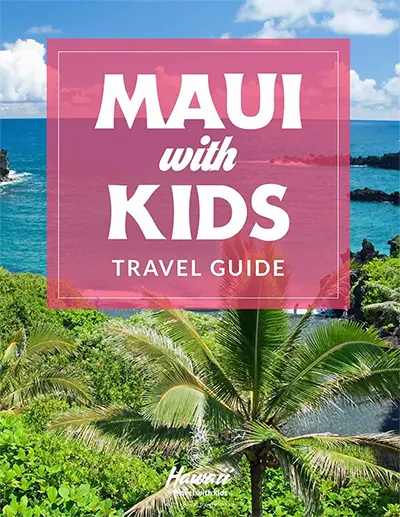 Breakfast On The Go
Westside Bagel: As Maui's only authentic bagel shop, rest assured their bagels made fresh daily won't disappoint. Pair a bagel with one of Westside Bagel's local Maui coffee drinks. They also have vegetarian and vegan options.
Open Wednesday through Saturday 8am to 1pm.
Other Popular Spots:
Down the Hatch: this cool outdoor bar and restaurant featured on Diners, Drive In's and Dives serves one of the best breakfasts on the West Side. There's plenty to choose from on their menu, from bennys to omelettes and signature dishes. And a rarity on the island, carafes of Bloody Marys or mimosas. Another plus, they are kid and dog friendly.
Breakfast daily from 7:30am until 10:30am.
Ka'anapali
The resort stretch between Lahaina and Napili offers upscale restaurants on the beach and a hidden gem in the mall.
Breakfast With A View
Castaway Cafe: Tucked between the Maui Ka'anapali Villas and Kahekili Beach, Castaway Cafe is the area's best kept secret. The restaurant offers elevated local breakfast in a casual beachfront environment. Give the short rib eggs benedict a try.
Brunch everyday from 8am until 1pm.
On the Go
Hula Grill: Short on time? Take advantage of Hula Grills' "quick service" breakfast from 9am until 11am. The menu is limited but just enough to get you started. You can access it through Whaler's Village or Ka'anapali Beach.
Healthy option
Choice Health Bar: Located in Whaler's Village, Choice is the place to go for plant-based cuisine, cold pressed juices, acai bowls, smoothies and health shots. They also have a small selection of Grab and Go salads. Try ordering online if you're in a rush.
Their other two locations (in Paia and Lahaina) have more extended menus.
You can park in the Whaler's Village parking lot. Choice Health Bar validates the ticket with a $20 purchase.
Open everyday from 7am until 9pm.
Napili/ Kapalua
Whether you are staying in the area or passing though on your way to Honolua Bay or the Nakalele blowhole, Napili has a few lip smacking options for breakfast.
Breakfast with a view
The Gazebo Maui: located by the pool at the Napili Shore condos, this small, hidden oceanfront spot is a must try while on Maui. Between the view and the exquisite dishes, The Gazebo Maui might just be the definition of breakfast in paradise, but be prepared to wait for a table. Their macadamia nut pancakes are to die for!
Open daily from 7:30am until 2pm.
Sea House Restaurant at Napili Kai Resort: Perfectly located at the end of the crescent shaped Napili Bay, the Sea House provides sea-to-table cuisine in an indoor-outdoor setting. Don't miss breakfast there with a gorgeous view of the bay's turquoise waters.
Serving breakfast every day from 8am until 11am.
On The Go
The Coffee Store: This coffee shop makes delicious baked goods in-house (and goods from local bakeries) and also sells simple savory options. Skip the line and order online.
Opens everyday at 6am.
Honolua Store in Kapalua: if you're looking for a meal, a coffee, cold medicine or a new sarong, you can find it all at the Honolua Store. Don't be fooled by its convenience store appearance, Honolua Store is a favorite in the area and the food won't disappoint and it's affordable.
Breakfast served from 6:30am until 11am.
For A Unique Experience
Slappy Cakes: make pancakes at your table! Choose between chocolate, buttermilk or gluten free/vegan batter, and pick your toppings. Or opt for pancakes and other breakfast specialties from the kitchen.
Open from 7 am until 12pm daily.
Java Jazz: Quirky hole in the wall, people don't come here for the view (it's located in the Honokowai Marketplace strip mall), but the heavily decorated walls will keep you entertained. There is just about every option imaginable on the menu so you are sure to find something to make you happy.
Breakfast is served daily from 6am until 3pm, and a few options are available all day.
Where To Get Breakfast All Day in West Maui
The majority of restaurants that serve breakfast are dedicated to just that, and therefore close around 1 or 2 pm. But if you're feeling like eggs for dinner, the following places don't care what time it is, they got your breakfast needs met all day long.
Amigo's: with three locations across the island and affordable prices, Amigo's is a staple for locals. You really can't go wrong with their breakfast items. Try their huevos rancheros or a breakfast skillet. They also have a breakfast happy hour before 11am. Yes, you read that right.
Serving between 8am until 9pm. 
Betty's Beach Cafe: located at the very beginning of front street across from the public parking lot, this cafe is another great spot for a relaxing meal right on the water. Try their Mahi Mahi Benedict.
All day menu served from 8am until 8pm.