Good food completes a great vacation! A visit to Kaanapali is best if you savor the food offered at Honoapiilani food truck, commonly called Kaanapali Food Truck Park.
Perfectly located in Western Maui, you can find the Kaanapali food Truck space right in front of the shopping center that houses the Times Supermarket, several convenience stores, and some snorkeling rental shops. It is also close to the hotels, apartments, and popular resorts in the area such as Mahana and Kaanapali Beach Club.
These food trucks offer a wide range of dishes, from spicy Mexican tacos, hearty burgers, and complimentary shaved ice cream.
Here is our guide to the best Kaanapali food trucks to satiate your taste buds.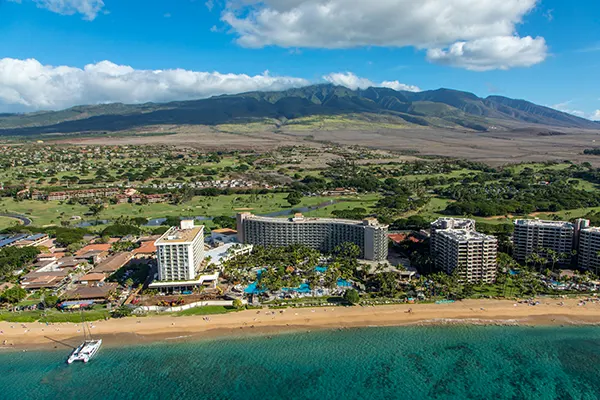 1. Da Nani Pirates
Da Nani Pirates food truck is run by Daniel and Josh who have won over 26 different competitions for their barbecue dishes, including fish tacos, the shoyu chicken plate, seared ahi tacos, and the beer battered fish slider.
Each order comes with fresh vegetables, salad, or rice as side dishes. They also have choices of meals for children such as corn dogs, grilled cheese, and hot dogs.
You can also try their Big Kahuna, a three-fourths slow-smoked pulled pork, topped with cheese, coleslaw, and egg on a guava passion fruit bun. See also if the Garlic Shrimp wrap, served with Mango cream sauce, Mac nuts, and spring veggies would appeal to your taste buds.
They also offer fresh guava juice, one of Hawaii's best-known drinks.
Da Nani Pirates is open Monday to Friday from 11:00 AM to 8:00 PM.
2. Da Food Ancor
Da Food Ancor is renowned for offering a wide range of dishes, including burgers, pasta, calamari, a chicken sandwich, and much more.
The truck's most popular dish is the shrimp alfredo, crispy calamari, and lamb gyro. They also offer the Broke da mouth burger, a delicious burger in a gigantic portion.
Most of the ingredients are sourced from local Maui farms. Their fully stuffed gyro tastes great with fresh vegetables.
3. Hooked
Hooked serves tasty fish, shrimp, and other seafoods. Try the Thai Dragon, a delicacy made of tasty shrimps marinated in lemongrass, red curry, and ginger.
You can also opt for the poke bowl which is made of fresh tuna mixed with soy sauce, ginger, onions garlic, smoke peppers, and sesame oil. You can try it traditionally or go for a spicy one.
They also have the spicy Azteca, which is a dish made up of sautéed tender shrimps marinated in cumin, cilantro, and onions. These delightful fish plates are served with generous portions of either white or brown rice
4. Thai Food by Suri
You cannot go wrong with Thai Food by Suri. They serve freshly grilled Mahi with fresh salad.
Among the most ordered food on their menu include pad thai, drunken noodles, pineapple fried rice, beef with broccoli, and drunken stir fry opaka.
This food truck also serves a delectable papaya salad, spring rolls, and summer rolls. The pineapple fried rice—which is generously portioned—is an appetizing dish served with dashes of cashews, shrimps, spices, and a savory sauce.
5. Chunky Paniolo Hawaiian Food Truck
Chunky Paniolo serves barbecue and other street food perfect for the visit to Kaanapali.
Try their tender prime beef ribs dish along with greatly flavored mashed potatoes.
They also have combo plates of chicken dishes, salads, and rice.
6. El Taco Borracho
El Taco Borracho is one of the best in the Honoapiilani food truck park, combining friendly service and great tasting Mexican dishes at a reasonable price.
Customers like the fresh and flavorful mahi-mahi fish tacos, burritos, and torta.
You should also try their shrimp quesadillas, carne asada quesadillas, chicken taco plate, chicken burrito, Mexican street corn, and Camarón Borracho.
7. Da Best Pho
Da Best Pho is one of the most popular food trucks and receives a lot of patronages from tourists and locals. Ordering might take a little while because the crew take their time to customize orders.
The truck offers Banh Mi Sandwiches, noodle soup, noodle dishes, and rice dishes like the teriyaki beef plate.
They also have several vegan dishes to choose from, from the avocado banh mi sandwich, fresh avocado rolls, Tofu pho with vegetarian broth, Kimchi fried rice with butter garlic tofu, and spicy tofu soup with vermicelli soup.
They also serve rare steak pho. Or you can choose spicy beef, or pork soup dishes.
Most food trucks are usually open from 4:00 in the afternoon until 9 pm, and a great way to try authentic food in Maui.
Don't forget to bring cash!
Order from one of the food trucks and take in the amazing sunset at Kaanapali.