When on Maui, it's almost impossible not to encounter sea turtles, especially while snorkeling. Catching these beautiful prehistoric creatures on shore however, requires a bit more luck. One place where you can almost always find turtles relaxing in the sand is Ho'okipa beach on the North Shore of Maui.
Some fun facts about Hawaiian green sea turtles:
The Hawaiian name for the indigenous reptile is "Honu". For Hawaiians, honu is a symbol of good luck and wisdom.
Hawaiian green sea turtles have been a protected species since 1978, and it is illegal to touch them or disturb them, or you may risk a $10,000 fine. Always stay at least ten feet away, whether on the shore or in the water.
Sea turtles have been around for 150 million years, making them inhabitants of this planet long before humans. They even survived after dinosaurs were extinct.
Sea turtles live very long lives, up to 80 years old.
An adult sea turtle weighs 300 pounds on average.
Unlike what you see in cartoons, sea turtles cannot retract in their shells.

Why Do Sea Turtles Come Ashore?
As reptiles, sea turtles are cold blooded animals and, in tropical regions such as Hawaii, they like to come ashore and bask in the sun as a way to regulate their body temperature.
Females come to shore to dig a nest in the moist sand and lay their eggs. You might even see the same turtle more than once as females like to return to the same beach to lay their eggs.
What Is The Best Time To See Turtles?
The best time to see turtles is anytime of the year! Unlike other turtles in non tropical areas, Hawaiian sea turtles don't migrate away from the islands so they are always around.
When it comes to the time of the day that you are more likely to watch them come in and out of the water, there is no exact answer. However, your best chance is in the afternoon, closer to sunset. But you might encounter throngs of them earlier in the day as well. That's where luck comes in. 
Where To Find Them
Ho'okipa offers a unique experience because sea turtles love the exposed reef there.
You might see them bobbing their heads out just on the other side, or resting on the reef. 
To get a closer look, walk to the east end of the beach, close to the lookout cliffs. Don't see them yet? Well, pay attention because what may look like large boulders are actually turtles! Whether there are three or 20 of them, you wouldn't be the first one to miss them at first glance.
The observation deck is also a good place to admire the turtles from above.
Due to the amount of people drawn to the area, volunteers often set up shop at Ho'okipa, roping off the area to protect the turtles, remind visitors of the viewing distances and offer their knowledge to whomever wants to learn more about the beloved honu.
If for some reason you don't get to see any turtles while at Ho'okipa, don't be demoralized. The beach is a must see and offers plenty of other attractions.
What Else Can You Do At Ho'okipa?
Ho'okipa Beach Park (pronounced Ho-O-Kee-Pa) is located on the North Shore of Maui, a couple of miles east of Paia on Hana Highway. If you've landed on Maui and received a lei, you've already experienced the meaning of "ho'okipa", as the term relates to the idea of Hawaiian hospitality, welcoming all who embrace the spirit of aloha.
The beautiful white sand beach is narrow and long, with plenty of space for beachgoers to spread around, and some shaded areas. Although the beach isn't great for swimming, it's a wonderful place to sit back and watch surfers and windsurfers as well as listen to the soothing sound of the waves crashing. 
Even though the waves can often be impressive, the reef that runs along the beach offers protection from the surf, making it a good place for kids to play and explore in the tidepools.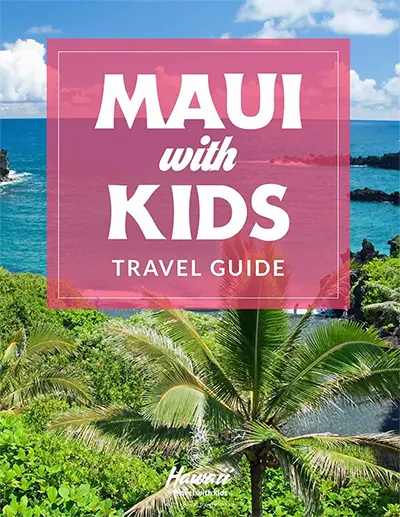 Surfing And Windsurfing
Known around the world as the mecca of windsurfing (and more recently kitesurfing), the conditions there are not exactly "welcoming" for everybody, unlike its name suggests. Ho'okipa can get windy, particularly in the summer months, with winds averaging between 14mph and 27mph. 
The Aloha Classic, the most prestigious event in windsurfing in the world, takes place every year in late October and early November. Since 2011, the competition has focused solely on wave riding. 
Many other smaller events also take place at Ho'okipa throughout the year.
The beach is also known for its impressive surf, drawing in experienced surfers and sightseers in the winter months. Don't be fooled if you witness very young surfers jumping on their boards and casually paddling towards the break, Ho'okipa is not suitable for beginners. Stay out of the water if you're not an experienced surfer or familiar with the swell there.
Directions
Ho'okipa is located at mile marker 9 on Hana Highway, about a 5 minute drive from Paia, 40 minutes from Kihei and 55 minutes from Lahaina.
Signs on the highway make it easy to find and the entrance to the beach park is clearly visible from the road.
Parking Situation And Hours Of Operation
The beach park offers three different lots: the lookout point, the entryway lot and the gravel lot, totaling about 170 spaces. 
Gates open at 5:30am and close at 7pm. Make sure you keep an eye on the time so you don't get stranded in the parking lot after hours, as they WILL lock the gate.
Parking is free.
Amenities
On the elevated deck in front of the beach, you will find three pavilions, each equipped with BBQ grills and picnic tables. There are also outdoor showers, public restrooms and porta potties. Even payphones!
Lifeguard towers are located on each end of the beach. 
Lifeguards are on duty from 8am until 4:30pm
There is no beach equipment rental.
Within Walking Distance 
There are not many options within walking distance. Pack a snack or a lunch if you plan on spending a lot of time there or check out the food trucks often parked on the lookout lot, in the morning and early afternoon, with fresh coconuts and local food for sale.
Also close by: Mama's Fish house, one of the best restaurants on Maui (15 minute walk from the beach) and the Kuau store, a great option for coffee, smoothies, fresh salads and sandwiches (20 minutes).