Eating and drinking on Maui can get expensive fast, which is frustrating when there's so many delicious options around. Happy hour is a great way to save some money, sample something different, and experience some of that aloha spirit.
Happy hour is a big deal in Kihei, with most eateries offering discounts in the afternoon.
The best happy hours are long and fruitful: a large discount menu that lasts for several hours, not just one. We've rounded up the best places for happy hour in Kihei, meaning you don't have to have an unhappy hour again.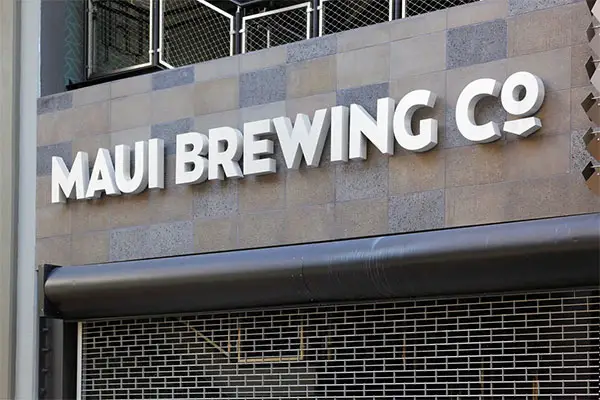 Ohana Seafood Bar and Grill
Ohana Seafood Bar and Grill has what it describes as the longest happy hour on Maui. It runs from 10am to 6pm, meaning you can turn those breakfast Mai Tai's into lunchtime Margaritas, and then carry right on through to an evening beer.
If you need something to soak that up, Ohana serves an incredible brunch, and some ono grinds. An elegant setting with a cheerful atmosphere, pop into Ohana Seafood Bar and Grill at almost any time to find a deal.
Happy hour daily, 10am to 6pm.
Three's Bar and Grill
Happy hour at Three's Bar and Grill is immensely popular, thanks to a mixture of cheap drinks and fantastic foods. Grab yourself some Kalua pork nachos and a top shelf Mai Tai, and enjoy the bustling atmosphere.
This has been a top happy hour spot since a feature on Drivers, Dine-Ins, and Dives on the Food Network, so it fills up fast. Get there for the start of happy hour, and dig into the assortment of menu items.
Happy hour daily, 3pm to 6pm.
5 Palms Restaurant
5 Palms Restaurant is an elegant restaurant with some of the greatest views in Kihei. If you're having a celebration on a budget, make time for their happy hour.
The drinks are good, the views are incredible, and the atmosphere is impeccable.
Enjoy some happy hour sushi alongside a fruity cocktail. They also have good wine deals, ideal for toasting the end of a perfect day.
Happy hour daily, 3pm to 9pm.
Maui Brewing Company
At Maui Brewing Company, it's less about the deals, and more about the drinks. This is Hawaii's largest craft brewery, and everything on the menu tastes like bottled aloha.
During their daily happy hour, there's a discount on every one of their craft ales, giving you an excuse to try as many as possible.
The Kihei location is the brewery headquarters, so there's a lot to choose from. Pair with a discount pizza and the open eating area, and you have a low-key paradise.
Happy hour daily, 3.30pm to 5.30pm. 
Lava Rock Bar and Grill
Lava Rock is the sort of bar you walk into and feel right at home. It has the massive screens and oodles of taps you expect from any sports bar, with the added bonus of Maui's views.
You immediately feel comfortable, enveloped by the Hawaii ohana vibe and sports bar camaraderie.
The happy hour runs every day from 3pm to 6pm, with another happy hour from 9pm to 11pm. The deals are fantastic, with half off of all appetizers. A portion of chicken wings goes great with the beer specials, which are sometimes as cheap as $3.00. 
Happy hour daily from 3pm to 6pm, late night happy hour 9pm to 11pm. 
Moose McGillycuddys
Even if you don't live in Kihei, Moose McGillycuddys manages to feel like your local bar.
The atmosphere is welcoming to all—even keiki and families—and the big drinks menu gets good discounts during the happy hour.
Come for the drinks and stay to watch the sunset (and the massive TV screens)
Happy hour daily, 4pm to 7pm.
Nalu's South Shore Grill
Live music from local musicians accompanies happy hour at Nalu's South Shore Grill, a friendly spot in a great location. Regular discounts can be found on their drinks, which are served alongside hearty foods.
It can get busy, but the bustle of customers just adds to the ohana feeling.
Happy hour daily, 3pm to 6pm.
Monkeypod Kitchen
If you only have time for one Mai Tai, then make it a Monkeypod Mai Tai. Their take on the classic is probably the best to be found in Hawaii, combining dark rum with a mac nut syrup and a honey-lilikoi foam.
They taste like a sunset on Maui, and no other Mai Tai can compare.
During happy hour, all cocktails are discounted. The Mai Tai may be the best, but you'll want to sample extensively from the carefully crafted menu.
It's a popular spot, so booking is recommended.
Happy hour daily, 3.30pm to 5pm.