Sushi has been popular in Hawaii since Japanese immigrants first migrated to the islands in the early 1900s. Nowadays, Hawaii is home to some of the best sushi outside Japan.
In Kihei, sushi lovers are in for a treat. Koiso Sushi Bar is considered by many to be the best on the island, but it has tough competition from family run businesses in the area. 
No matter where you go, call in advance for a booking, and watch out for short opening hours. Your taste buds will thank you for being prepared.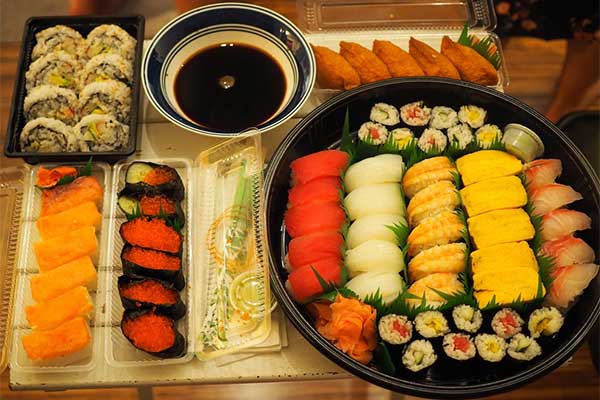 Classic Sushi Bars
Koiso Sushi Bar
If you ask anyone where to get sushi on Maui, they're likely to direct you towards Koiso sushi bar. (At which point you'll be politely asked to come back another day with a reservation). Koiso is a sushi bar with a reputation much larger than the actual restaurant, which only seats around 15 people.
Still, if you're lucky enough to grab a table, it's well worth the planning. Koiso has a casual appearance that understates the quality found in every bite. Order the omakase course. That way, the chef uses his masterful knowledge to ensure you get the best fish on offer.
Open Tuesday – Saturday, 6pm to 10pm. Closed Sunday and Monday.
Sushi Paradise
The head chef at Sushi Paradise has decades of experience. With everything made to order, there can be a bit of a wait, but it's more than worth it. Watching this masterful chef at work is a treat all by itself.
Get the sushi platter, so you can try more of what's on offer, with a side of the miso soup. 
Sushi Paradise is a small restaurant, with some seats at the bar. Call ahead to get a reservation.
Sushi Paradise is very popular, and the quality and care means diners aren't rushed in and out. 
Open daily, 6pm to 9pm.
1054 TOGOSHI
A hidden gem tucked away in Kihei, 1054 TOGOSHI is family run business that makes high quality sushi with an ohana atmosphere. 1054 is a close-knit restaurant. In fact, two people are in charge of the whole place: a husband and wife team; he's the chef and she does the serving.
It contributes to the very at-home style of 1054 TOGOSHI. the intimate atmosphere is great for a special occasion. 
Call in advance to make a reservation.
Open Monday – Saturday, 5pm to 8pm. Closed Sunday.
Sushi with variety
Café O'lei
Café O'lei is a family run business that has expanded across several locations. The menu at Café O'lei is slightly smaller than you can find in other places, but each dish is so perfectly formed you'll find something to enjoy.
The hamachi carpaccio is a treat, and you have to try the signature Café O'lei roll. Local ingredients are used to give every item a freshness of taste, and to support the local economy. Wash your meal down with some sake from the bar, and soak up the ambience.
Sushi bar open Tuesday – Saturday, 4pm to 8pm. Closed Sunday and Monday.
Isana Restaurant
If you're planning a trip to Isana Restaurant, make sure to bring your appetite. The best thing on the menu are the specialty "big" rolls. They can be pricey, but it's so worth it for the amount of food you get.
The tuna is another high point, and keep an eye out for the catch of the day. Isana also has a keiki menu for kids, making this a great place to bring the family. Otherwise, head to Isana during happy hour.
Open daily, 3pm to 10pm. Happy hour daily, 3pm to 5pm, and 9pm to 10pm.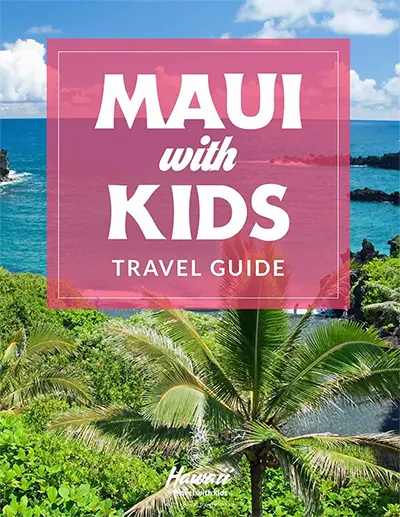 Sansei Seafood Restaurant And Sushi Bar
Sansei has a couple of locations across Maui, thanks to the massive popularity it's gained over the years. 
Both the sashimi and rolls are both delicious, but make sure to try the miso butterfish. It's roasted in sake and sweet miso, and tastes unforgettable. A classic Japanese dish, it's become a Sansei staple. Follow it up with a sashimi trio, and you'll go away happy.
Open Thursday – Tuesday, 5pm to 8:30pm. Closed Wednesday.
Miso Phat Sushi Bar
You can probably find Miso Phat Sushi thanks to the line coming out of the door. Otherwise, it's pretty well tucked away. Miso Phat Sushi Bar  has limited seating and a habit of filling up fast, so make sure to get there early.
Once you're in, you'll understand the hype. The fish at Miso Phat fresh enough to retain perfect taste and texture. Make sure to order baked rolls.  And save room for the nigiri. Order a platter for the best variety.
Open daily 11:30am to 9pm.
For Big Parties
Three's Bar and Grill
The sushi bars in Kihei are typically small, family run restaurants. It's great for cultivating an atmosphere, but can make it difficult to get a seat. Three's Bar and Grill is a big operation, with lots of seating both indoors and outdoors, and a wide-ranging menu.
Although the initial appearance is more "sports bar" and less "sushi", the roll menu is impressive. Big appetites will enjoy the volcano roll, and the trident roll is perfect for seafood lovers. 
Open Wednesday – Sunday, 11am to 9pm. Open Monday – Tuesday, 3pm to 9pm.