No trip to Maui is complete without having a go at snorkeling. Clear waters provide an opportunity for discovery, and there are so many good snorkeling spots across Maui that finding one to suit you is easy.
Olowalu is one of the most impressive places to snorkel sites.  It's a well-loved spot for locals and visitors alike.
So, are there any reasons not to visit Olowalu? Anywhere so regularly described as perfection has a lot to live up to, and Olowalu might not be the dreamland that tourists are expecting.
Read on to find all the reasons for, and against, an Olowalu snorkeling trip.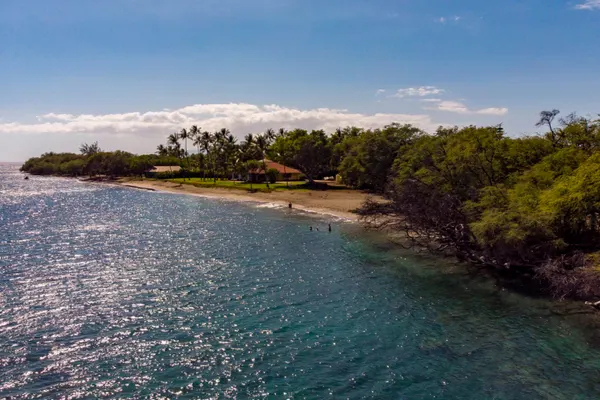 What Is Olowalu?
Olowalu is an attractive strip of beach found on West Maui. Located just 4 miles south of Lahaina, Olowalu has become a hugely popular snorkeling destination. Known sometimes as Turtle Reef, the unique coral system, easy access, and diverse array of wildlife make Olowalu a particular favorite among first-time snorkelers.
Olowalu is located just off the Honoapiilani Highway, by mile marker 14. For snorkeling, park by the mile marker, but take care to avoid the soft sand.
Snorkeling at Olowalu is best at high tide, when it's easier to navigate the robust corals.
Olowalu Snorkeling: The Pros
There are a lot of good reasons to visit Olowalu, and we mean a lot. The attractive setting is an amazing background to an underwater paradise, and it's an easy place to visit.
Even if you've never tried snorkeling before, the highway access and sheltered tides at Olowalu make it a good beach to dive into something new. (Don't try diving at Olowalu.)
Still not convinced? These are all the best reasons to try snorkeling at Olowalu:
Beginner's Paradise
With clear seas, quiet waves, and so much to see, Olowalu is often touted as the best place for first time snorkelers.
Protected from the worst of the trade winds, waters at Olowalu tend to be calm, particularly in the mornings. Visibility is fantastic, thanks to the gentle waves, so even those who are feeling nervous about going deep have a chance at discovery.
Shallow waters close to the shore are welcoming for a first dip, and keiki (children) can paddle happily. Soft golden sands are good for sunbathing, so those who want to avoid the water will be satisfied.
The Incredible Wildlife
A quick glance at the other names for Olowalu will give you some idea of just how great a place to snorkel it is. Known as both the coral gardens and turtle reef, Olowalu is a diverse underwater paradise.
Olowalu is home to a sea turtle cleaning station, which is exactly what it sounds like. Lucky snorkelers will get the opportunity to see turtles cleaning algae from their shells, providing an incredible glimpse into the lives of these magnificent creatures.
If turtles don't get you excited, how do you feel about sharks and manta rays?
Yes, it isn't just the small and cute you can find at Olowalu—the big and scary (and still fairly cute) also call the area home.
Okay, manta rays are sweethearts, and the blacktip reef shark is pretty chilled out as well. Still, both creatures cut an imposing figure in the water.
The best way to discover the wildlife is with a snorkel tour, many of which operate at Olowalu. A tour can take you to the perfect places for an encounter, without damaging the coral along the way.
Healthy Coral
The coral system at Olowalu is incredibly diverse, with over 24 species calling the sparkling waters home. The array of colors that greet you are astounding, and the diversity of shape and form is sure to impress.
Be sure to work carefully through the coral, and avoid touching it. Not only can this damage the delicate coral, but a careless scrape can result in a painful cut. Travel slowly and keep an eye out for the fish that call these corals home.
Bright jewel colors tend to catch the eye, but look close to see all Olowalu has to offer.
Even if you don't spot a sea turtle, or travel far enough for a manta ray, the coral more than makes Olowalu worth a visit.
Easy Access
Olowalu is a place with many nicknames, so you may hear it referenced as "Mile Marker 14". This less than intriguing name refers to, you guessed it, the mile marker that indicates where Olowalu beach is.
The name may not be very interesting, but it does show how easily accessible Olowalu is.
Keep an eye out for mile marker 14, and park as close to it as possible. This is where a shore break comes, making snorkeling even easier.
Olowalu is just down the road from Lahaina, a busy town that's immensely popular with tourists. After a dip at Olowalu, carry on up the road and see what Lahaina has to offer.
Don't fancy making the trip? Just a short journey from Olowalu is Leoda's Pie Shop, where you can get a bite to eat in a cheerful location.
Plenty Of Guided Tours
Many of the beaches of Maui are great areas for snorkeling, with clear seas and abundant wildlife. However, in the quieter spots you tend to be in charge of your own experience. Fantastic if you already know a fair bit about snorkeling, but confusing if you're still getting to grips.
At Olowalu, tours leave regularly. They also provide the safest way to see underwater life (for both you, and the coral system). Book a tour, and give yourself the best opportunity for an encounter with a manta ray, or a chance to see blacktip reef sharks.
Take a boat trip out and avoid the tricky path snorkelers have to take through the coral. Experienced guides ensure you're always in the right place at the right time, and provide an education about the clever ecosystem that supports the island.
An Interesting History
When you've finished exploring the water, Olowalu has some exciting places to discover on land. Particularly Pu'u Kilea, where you can see rock art dating back to pre-contact Hawaii.
The area around Olowalu has been occupied for centuries, with locals trading the crops that grew from the land.
Olowalu Snorkeling: The Cons
A day at Olowalu can get close to perfection, but there are some downsides to be aware of.
Poor Visibility Close To Shore
Some visitors to Olowalu come with high hopes, and leave disappointed. Often, the reason is that they didn't swim out far enough. Visibility near the shore is notably worse, with the seas getting clearer the further out you travel.
Also, some come expecting a close encounter with a sea turtle, and are disappointed when it doesn't happen. Although turtles are in the area, they're still a wild animal, and no sightings are guaranteed.
Kiawe Thorns
The kiawe trees provide some refreshing shade when the sun gets hot, but they also come with a major downside.
The thorns of the kiawe tree are massive, and are hugely painful if you accidentally step on one.
They may be hidden in the sand, particularly if you're so excited about getting in the water that you forget to look where you're going.
Low Tides Make Snorkeling Impossible
Tides and currents are always the enemy of the snorkeler, and one of Olowalu's greatest strengths is also its biggest frustration.
The large and healthy corals are difficult to navigate when the tide is pulling out, and at low tide they stick right out of the water. Getting past becomes impossible without damaging the corals—something you absolutely must not do.
No Restrooms/Limited Facilities
Any time is a good time to take up snorkeling, but starting young is always best. If you've decided to take your family for a snorkeling trip, you want to find a location that's comfortable for a busy day.
Unfortunately, facilities at Olowalu are lacking.
Olowalu is close to Lahaina, so there are places nearby to provide convenient restrooms and places to eat.
Should You Snorkel At Olowalu?
Olowalu might be the best place on Maui for snorkeling, and it has some stiff competition. The healthy corals, curious sea turtles, and the opportunity to glimpse a manta ray all make a trip to Olowalu almost a necessity. That the area is so accessible is just a bonus.
When you're able to pull yourself out of the water, there's enough on land to make Olowalu worth visiting. See the petroglyphs at Pu'u Kilea, stop for a bite to eat at Leoda's Pie Shop, and marvel at all that Maui has to offer.