Maui's cuisine is rich and interesting, with a global influence adding a twist to the local ingredients. When you head out for dinner on Maui, you can have a feast from around the world.
Thai and Japanese restaurants are established in most towns, and taco trucks are a common sight. But while some of India's rich culture has found a firm footing on Maui—yoga, for example—the food hasn't quite got there yet.
Still, if you get a craving for Indian on Maui, there are some restaurants worth checking out. Use our guide to find the best Indian food Maui has to offer.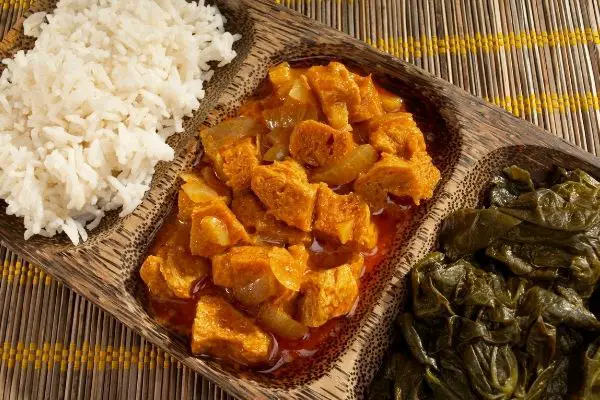 Monsoon Bar And Grill
Ask almost anyone on Maui where to go for Indian food, and there's a good chance they'll direct you to Monsoon Bar & Grill in Kihei. The reputation is well-earned. The food at Monsoon is just as powerful as the name would suggest, with a balance of perfect spicing and fresh local ingredients.
The food at Monsoon is inspired by Northern Indian cuisine. Delight the senses with spiced tandoori Kebabs. Or try a traditional Indian curry, perfect for a rainy day. Make sure to leave room for tandoori baked breads. Vegetarian diners will also be happy, as Monsoon offers many plant based dishes.
If you can't wait until evening, Monsoon does some fantastic lunchtime deals. The curry plates are just what you need after a morning spent at Kamaole Beach Park.
Monsoon Bar and Grill is found in Kihei, in South Maui. The beachfront location offers spectacular scenery as an accompaniment to their curries and kebabs.
Open daily, 5pm to 8:30pm for dinner. 11am to 3pm for lunch.
Kamana Kitchen
It's best to go to Kamana Kitchen with a large group of friends, when you're all feeling particularly hungry. Why? The incredible menu is absolutely packed full of delights, and you'll want to order the works.
Chicken, lamb, and seafood are all cooked in a rich blend of Northern Indian spices, and served in sauces that make the mouth water. Vegans will be satisfied as well—there's plenty available to suit a range of dietary requirements.
Kamana kitchen can be found in Kihei, South Maui. The classy décor and friendly staff create an atmosphere that draws you in, and is just as warming as the food.
Open Wednesday to Monday for dinner, 5pm to 9pm, and for lunch from 11:30am to 2:30am. Closed Tuesday.
Café des Amis
Paia, located on Maui's North Shore, is a charming destination that's consistently growing in popularity. A fashionable area with plenty of personality, it's no wonder Paia attracted one of the best Indian restaurants on Maui.
But Café des Amis does Indian with a twist. This is Indian cuisine, plated with Mediterranean foods, served alongside fresh crêpes. It's fusion food without the fusion, distinct dishes coming together to create something special.
The curry menu at Café des Amis is small, but every item is sure to get your mouth watering. The Maui grass fed beef melts, but the exotic Tamil spices of the vegetable curry are hard to resist.
For something different, enjoy a curry wrap. This casual lunch dish combines Indian dishes with Maui ease, and is just what you need on a warm evening.
The best accompaniment for a good curry is a beer, but the sweet and tangy Paia Rum Mai Thai is a Café des Amis specialty.
Open daily, 1:30pm to 8pm.
Satrang
It wouldn't be a Maui restaurant recommendation without a food truck, and Satrang once again proves that Maui food trucks are fine dining.
The menu at Satrang is limited, but each item has been perfected. When you first smell the delicious aromas of Satrang, you'll be glad that the menu is small.
If you really can't choose, the mixed platter makes sure you don't have to. Pick two curries, and enjoy with half a lemon rice side, and half a naan bread. The classic South Indian platter is another exciting choice. Make sure to get some chutney on the side, and a mango lassi to wash it all down with.
Satrang is located in Haiku, a town along the way on the Road to Hana. Pick up a curry to fuel you through the rest of the trip, and some sides for a picnic further down the highway.
Open Saturday to Wednesday, 12pm to 6pm. Closed Thursday and Friday.