Maui has a habit of calling guests back over and over. There's something about the island that most people just can't get enough of.
And when you're visiting as often as you possibly can, a timeshare becomes a natural choice!
Because of this, there are many timeshares and fractional ownership properties across Maui.
Booking directly with the owner can often get you a better deal, and you can learn all about the property along the way. Check out this guide for timeshare rentals by owner on Maui.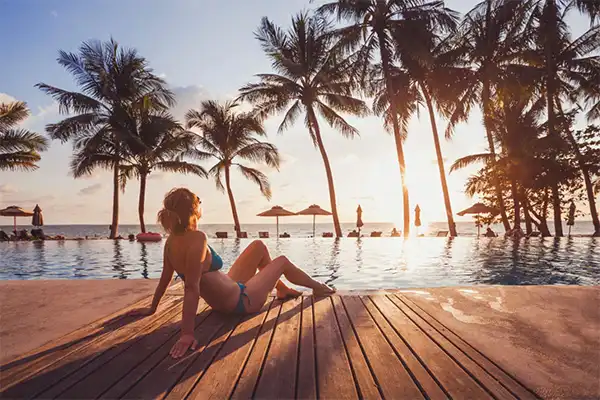 Timeshare Rentals On Maui
Sands Of Kahana
Offering one, two, and three bedroom properties between Ka'anapali and Kapalua, the Sands of Kahana is a versatile condo resort that takes a step back from the crowds.
The well-furnished units include conveniences such as fully equipped kitchens and laundry facilities, with private lanais providing ocean views.
Find individual Sands of Kahana properties on Sell My Timeshare Now and Maui Resorts.
The Whaler On Ka'anapali
Right next to the beach, but only a stone's throw from the Whalers Village shopping center, the Whaler On Ka'anapali rentals are an excellent choice for large families looking for a convenient stay.
The high-rise comes with ocean views, fully equipped kitchens, and an on-site spa.
Find individual The Whaler On Ka'anapali properties on Maui Resorts and The Whaler.
Island Surf
Island Surf provides comfortable timeshare rentals to those who want to spend their Maui vacation getting out and about.
The central Kihei location is ideal for exploring all that Maui has to offer, and the condo building is equipped with a dive shop, and surf and bike rentals.
Find individual Island Surf properties on VRBO and Maui Condo Homes.
Napili Shores
Napili is an area known for its old-fashioned charm and picturesque beach (i.e. Napili Bay), and the Napili Shores rentals are perfectly located for guests to enjoy these features.
A quieter area, Napili Shores is ideal for couples after intimacy, and young families hoping to escape the crowds.
Find individual Napili Shores properties on VRBO.
Honua Kai
The spacious properties at Honua Kai are fully equipped with gourmet kitchens, in-room laundry facilities, and large lanais for watching the Ka'anapali sunset.
Children will adore the aquatic playground, a pool complex that includes waterslides and waterfalls, while couples can relax in one of five hot tubs, or the on-site spa.
Find individual Honua Kai properties on VRBO and Honua Kai.
Kapalua Ridge
Blending into the coastline of quiet Kapalua, Kapalua Ridge properties are a home away from home.
The one- and two-bed condos have been built to a luxurious finish, which is fitting for this incredible location. Golf fans should definitely consider this property: some of the world's best golf courses are nearby.
Find individual Kapalua Ridge properties on VRBO, Maui Resorts, and Kapalua Vacations.
WorldMark Kihei
Elegant and sophisticated, WorldMark Kihei condos are steps away from the ever popular Kamaole Beach Park.
An outdoor pool and hot tub, as well as a fitness center and massage services, make this an excellent option for couples and friend groups.
Find individual WorldMark Kihei properties on VRBO and World Mark.
Pohailani
North of Ka'anapali, Pohailani condos sit right next to the beaches of Kahana. This is a quiet area, distant from the crowds that can be found in Ka'anapali.
Set among large grounds, Pohailani condos have access to two pools and a tennis court, and as a smaller resort, you won't be fighting for space.
Find individual Pohailani properties on VRBO and West Maui Condos.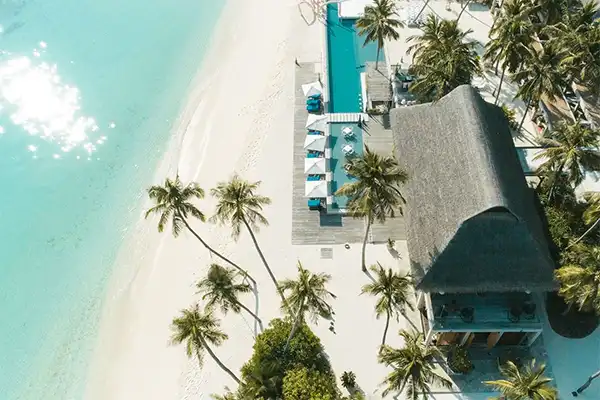 Wailea Ekahi
Situated on Keawakapu Beach, Wailea Ekahi is one of the best places to book if you want a property essentially in Wailea, without having to pay Wailea prices.
The individual properties are spread across an expansive garden setting, providing guests with an intimate and private stay on Maui.
Find individual Wailea Ekahi properties on VRBO and Maui Owner Condos.
Maui Kamaole
There's a resort-style feel to the spacious properties of Maui Kamaole, a series of condos sprawled across the coast next to the Kamaole Beach Park.
With two tennis courts, a waterfall pool, and a Jacuzzi style spa, Maui Kamaole will appeal to both family groups and friend groups.
Condos include two-bedroom units in a townhouse style, for extra privacy indoors.
Find individual Maui Kamaole properties on Maui Owner Condos and Maui Kamaole.
Kamaole Sands
A good way to save money on Maui is to look for properties just back from the beach, and many timeshares fit the bill.
Kamaole Sands is only a short walk from the Kamaole Beach Park, and located in lushly landscaped gardens with an excellent swimming pool, you shouldn't miss direct oceanfront access!
Find individual Kamaole Sands properties on VRBO and Kamaole Sands.
Makena Surf
Makena Surf properties are ideal for immersing yourself in the tropical Maui location.
South of Wailea, and bordering the Makena State Park, these rental units sprawl across the pristine Makena coastline, which is largely free from development. Luxury properties in a luxury location.
Find individual Makena Surf properties on VRBO and Alii Resorts.
Finding The Best Maui Timeshare Rentals By Owner
The sparkling seas and white sands of Maui call visitors back time and time again, which is why you'll find so many timeshares across the island.
This is good news if you like to consider all your options before you make your choice. However, the sheer number of timeshares on Maui can be confusing, and no one wants to get stung by a bad deal.
VRBO operates extensively on Maui, and you can find many timeshare properties cared for by the timeshare owner.
VRBO puts you directly in contact with the owner, so you can really get to know the property, and see if it's right for you.
Airbnb also operates on Maui, and has individual properties across the island. With Airbnb, you can find timeshare units, condos, entire guest houses, and even single rooms, from South Maui to Hana.
Maui also has several of its own timeshare rental sites to consider, such as Maui Owner Condos, Maui Resorts, and West Maui Condos. Many condo properties also run their own, direct service, so shop around!