Choosing the ideal resort when vacationing in Maui can be a bit of a challenge.
Options are almost limitless, although some options are more suitable than others. In this case, the Westin Maui and the Grand Wailea are two of the most popular places to stay in Maui.
Which one is better for you? Read on to find out!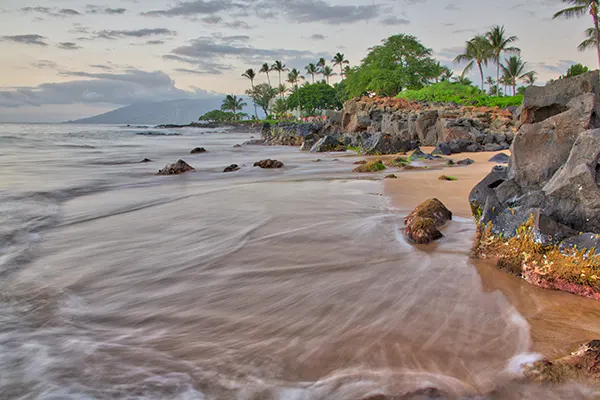 Key information About the Grand Wailea
Grand Wailea has been a favorite family resort since it first started operations in the early 1990s. It's much like the nearby Four Seasons. Upon arrival, guests are greeted and escorted through an open-air atrium adorned with sculptures and water fountains.
You can also enjoy incredible views of the Pacific Ocean from the resort. The Grand Wailea's grandeur will tell you that this is no little establishment.
It has 780 rooms, a massive spa, an expansive pool area with waterslides, a chapel, and various shops. If you're bringing the kids, they'll have a blast.
Guests can also take advantage of the resort's offers, such as…
beginner diving lessons
botanical tours
beach yoga classes
cultural tours
private photography sessions
stand-up paddleboard trips
paddleboard classes
guided kayak tours
You should know that the Grand Wailea, A is 48 kilometers from Old Lahaina Town.
It takes 35 minutes to drive to Kahului International Airport. Shops are about a 5-minute walk away.
Key information About Westin Maui
If the Grand Wailea is a not your cup of tea, the Westin Mau is an excellent alternative. The resort's location is close to Ka'anapali Beach, which is incredible and convenient. The property was recently remodeled.
Westin Maui is a polished and contemporary resort and is only four minutes from the Kaanapali golf course by foot. They also have a pool area that's fantastic for kids.
The resort features multiple bars and dining options, as well as an island buffet and a local dancing show.
What's more, the Westin Maui is connected to a shopping mall, so you can shop for everything you need without venturing too far.
While anybody can appreciate the natural beauty of Kaanapali Beach and Black Rock, those seeking action should visit Lahaina Harbor.
Scuba diving spots are also nearby. You can also experience the great outdoors with various activities like hiking and biking paths, horseback riding, and ziplining.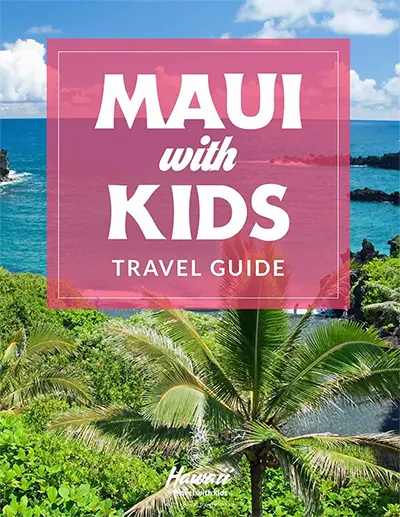 Rooms At Grand Wailea
The newly remodeled rooms at Grand Wailea are inspired by Maui's natural surroundings. Here, wave-like art hangs above the bed, and the green and brown carpeting makes the perfect natrural finish.
The rooms feature a balcony, sofa sleepers, an HD television, a coffee maker, and a walk-in shower and tub.
You can also try to get a room in the Napua Tower, which has its own check-in, complimentary continental breakfast, personal concierge, and early-evening cocktails.
There are 776 rooms in total, each with its own lanai. The rooms are large and conveniently located among the resort's attractions, shops, and restaurants. You can request an ocean or partial ocean view for your lanai.
You also have the option to upgrade to a luxury suite for more space if you like. These rooms come with a separate living area and a luxurious bedroom.
What's more, you can go even further and reserve a villa for a more luxurious experience. The massive three-bedroom villas include a gourmet kitchen, a separate pool, and an on-site concierge. They are exclusively for villa guests.
Rooms at Westin Maui
There are various rooms at the Westin Maui, and you'll undoubtedly find the perfect room, depending on your needs. There are rooms with a stunning ocean view, as well as incredible balconies where you can sit and enjoy the view of the ocean.
You have the option to choose between a one-bedroom or two-bedroom suite.
In addition, the Westin Maui also has some fantastic family rooms if you're visiting Hawaii as a family.
The fully furnished rooms come with everything you'll ever need for an enjoyable stay, such as full bathrooms and an equipped kitchen. They also have non-smoking rooms for non-smoker visitors.
Pros and Cons of Grand Wailea
Pros:
Graind Wailea has Hawaii's most extensive resort art collection. Here, you can explore the property's paintings, sculptures, and murals.
The Four-Star Spa Grande at Grand Wailea is one of the resort's highlights. The spa is the state's largest and offers a wide range of services, including facials, massages, and body therapies.
The Wailea hotel's specialty restaurant, Humuhumunukunukuapua'a, offers an unforgettable dining experience.
It also has a children's camp with a cafeteria, craft room, game room, theater, outdoor play area, and teen lounge.
Cons:
It lacks on-site laundry facilities.
There are many children.
Pros and Cons of Westin Maui
Pros:
They offer valet parking for your convenience.
You can enjoy free high-speed Wi-Fi during your stay.
There's a fantastic pool for the ultimate relaxing stay.
There's a complete fitness center with a gym and workout room for guests.
It comes with an impressive welcoming bar and lounge.
They offer numerous children's activities, making it an ideal family resort.
Cons:
Not all ocean view rooms offer a good view of the ocean.
Which Is Better, the Grand Wailea or Westin Maui?
As you can see, both of these resorts offer incredible amenities and have everything you'll need for a memorable stay.
Since both the Grand Wailea and Westin Maui have their fair share of pros and cons, your choice ultimately boils down to your personal preferences.
In this case, the Grand Wailea is considered more expensive and touristy but has all the luxurious amenities you might want from a resort. Meanwhile, the Westin Maui is an excellent choice when vacationing as a family.
Other Places To Stay In Maui
We've written quite a bit about all of Maui's available lodging, and continue to do so, but we wanted to share a few more places to stay from our friends at Booking.com. 
A Resort Stay: The Four Seasons Resort in Wailea is the cream of the crop of resort stays, with restaurants, ocean views, an on-site spa, and the Shops at Wailea are just down the road. Couples particularly love The Four Seasons!
Bed and Breakfast: Sometimes, it's all in a name, and Adventure in Paradise is exactly what it sounds like, located in Haiku on Maui's north shore. Wake up to a 180 degree view of Haleakala summit every morning from your private patio.
Hotel: The highly rated Maui Sunset hotel combines laid-back atmosphere and the beach of Waipuilani Park. Also, it's only 1.7 miles from the Elleair Maui Gold Club!
Vacation Home: Find your home away from home at Puu Koa Palms, six minutes from Hookipa Beach, and near the Hana Highway. Also particularly great for couples!
Villas: If you're looking to vacation in style with your own villa try the Andaz Maui, which include all the expected amenities along with grills and plunge pools.