South Maui destination Kihei has a low-key charm and residential feel that makes it perfect for vacationers looking to relax. With easy access to restaurants and beaches, as well as the rest of the island, Kihei is transforming into one of Maui's top destinations.
Airbnb has become a big deal on Maui, with plenty of options to choose from. Take a look at this guide to find the best Airbnb in Kihei, Maui, and why you should consider a Kihei rental.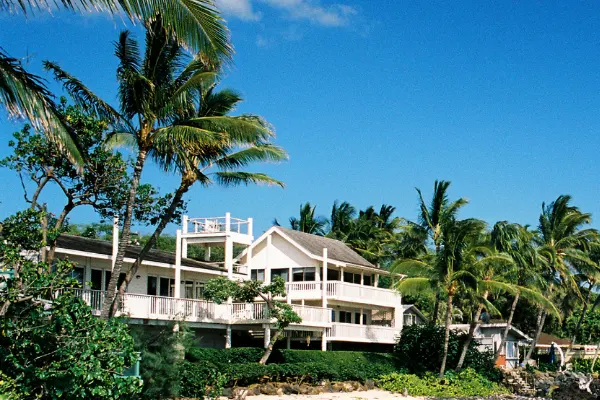 Why Stay In Kihei?
Located on South Maui and often overshadowed by the larger Wailea resorts, Kihei is a relaxed Maui town with a beach feel.
It lacks the vacation conveniences of places such as Wailea and Ka'anapali, but Kihei makes up for it with reasonably priced restaurants and accommodations. 
Large areas of Kihei are residential, giving this town a friendly atmosphere and a low-key charm.
The beaches may not be as pristine as Wailea or Makena, but they're still pretty fantastic. And without the resorts, there's a bit more room to stretch out on a Kihei beach.
If you enjoy exploring Maui, and your accommodation is mostly a place to crash at the end of a long day, Kihei is ideal. There's easy access to the rest of the island, but you're still close to beaches when you're after a lazy morning.
Why Choose An Airbnb in Kihei?
While neighboring Wailea is home to massive resorts, Kihei is mostly populated with condos and rentals. Choose a Kihei Airbnb if you're looking for a bargain on a luxury stay, hoping to save money, or just after some peace and quiet.
Probably the biggest reason to consider an Airbnb in Kihei is the price.
Bargain-hunters will find that Kihei offers some excellent rental options, even for beachfront properties. And if you really want to save, try looking for rentals away from the beach.
An Airbnb in Kihei can offer comfort and even luxury at a price typically lower than the resorts. And with a private Airbnb, you can really enjoy your stay on your own time. 
Airbnbs In Kihei, Maui
We've rounded up some of the best Airbnbs in Kihei. Take a look and see what's on offer.
Oceanfront Penthouse With Breathtaking Ocean Views
Try this oceanfront Kihei Airbnb and enjoy spectacular panoramic views from the open windows and attached lanai and rooftop terrace.
The 1-bed apartment comes equipped with a king-sized bed. Combined with the romantic views, this is the perfect Airbnb for couples.
Gorgeous Tropical Kihei Resort Across From Beach
Stay in this entire apartment tropical Kihei resort Airbnb for a serene stay that's rich with Hawaiian ambience.
A first floor apartment set in a Zen garden landscape, this property is equipped with a California king bed for extra comfort, and can accommodate four guests.
Cozy Surf Suite
A quiet setting at the top end of South Kihei road, this cozy surf Airbnb is a studio apartment across the street from Kalepolepo beach.
Located on the ground floor of a condo unit, guests have access to a lanai, shared pool, jacuzzi, and tennis court.
Spacious Condo Close To Beach
An entire Kihei Airbnb rental unit close to the beach, this one bedroom home can sleep up to four guests in the spacious interior. The roomy 1-bed, 1-bath interior comes with a private lanai to soak up the tranquil environment of this quiet Kihei spot.
Koa Resort 1F 4 Bedroom, 3 Bath 1800SF Townhome
If it's space you're after, they don't come much bigger than this four bedroom Koa Resort Airbnb in Kihei.
The townhouse can fit 10 guests into the large property, which includes three bathrooms to make those busy mornings that much easier.
A New Piece Of Paradise In Kihei
Settle in at this 3 guest Airbnb in Kihei, which has large rooms and comfortable living spaces.
The North Kihei apartment includes a fully equipped kitchen, and a heated pool and hot tub outside the front door.
Studio—Steps To The Beach!
A cozy rental unit at the heart of Kihei, this studio Airbnb is a 3rd floor walk up right beside Kamaole Beach park.
The one bed property provides guests with access to the complex pool and lounge chairs, as well as restaurants within walking distance.
Steps To Maui's Charley Young Beach, Condo Apt #3
Light and airy, this attractive condo Airbnb rental in Kihei has classic Maui charm with a modern twist.
Located in a quiet complex with a residential feel, the condo is a short walk from the fantastic Charley Young beach. 
Stylish Ocean View Condo At Maui Vista Resort
The tiki-style décor of this entire apartment Airbnb rental in Kihei gives it that unique aloha vibe that characterizes a Maui vacation.
The renovated property is within walking distance of beaches, restaurants, shopping, and surfing.
How Much Does An Airbnb Cost On Maui?
A stay in an Airbnb can often be a great way to nab a bargain vacation in a prime location. Airbnb's on Maui are much the same, although as it is an expensive destination there tends to be a higher starting price point.
Airbnb prices on Maui typically start at around $200.
However, with many hotels and resorts starting at $300, an Airbnb is still a well priced option.
There's plenty available on either side of the price range. Away from the beach, a Kihei Airbnb can be less than $100 per night. Or choose a Wailea stay, which can cost $400 and up per night.
Choosing A Kihei Airbnb
There are three areas to Kihei: North, Central, and South. South Kihei is the most popular. The beaches here are nicer (you're right by the Kamaole Beach Park), and there are more conveniences within walking distance.
Central Kihei is typically residential, and smart travelers can find some real bargain rentals. North Kihei is quiet, with some impressive beaches and spacious accommodation.
There are nearly always plenty of Airbnb rentals available in Kihei. We've selected some of our favorites, but there is more to discover. Airbnbs in Kihei are a versatile alternative to resort stay, with options available for all sorts of vacationers.