The Grand Wailea is one of the most well known resorts on Maui. It sits on the world-renowned Wailea beach, and has been greeting families, couples, and businessmen since 1991. It's also a premium stay.
For location alone, it would be hard to beat the Grand Wailea. But is the Grand Wailea worth the cost? 
If you're considering a trip to the Grand Wailea, but you're worrying about the price, this guide has everything you need to know.
How Much Does It Cost To Stay At The Grand Wailea?
The Grand Wailea is a luxury resort, and therefore rooms can be expensive. Expect to pay upwards of an average of $500 per night, not including resort fees and taxes.
The price of suites starts at $325 per night, and rises to over $1000 per night.
The smallest rooms are 640 sq ft, which is a decent size for a resort, and unlikely to feel claustrophobic. 
The largest suites can sleep 4-5 people and may set you back several thousand dollars per night for upwards of 1200 square feet.
You're paying for the size of the room and the view.  A view of the sparkling ocean at Wailea beach will cost more than a garden or terrace view.
If you hope to save money booking the Grand Wailea, consider a holiday in October or November, and book well in advance. Membership can also get you a discount on rooms (although you will have to pay the hefty membership price).
How Much Is Grand Wailea Membership?
A membership at the Grand Wailea can get you access to discounted rooms, discounted spa treatments, and member exclusive promotions, among other offers. But this doesn't come cheap.
Membership at the Grand Wailea will cost you a $2500 initiation fee, as well as a $225 annual fee.
The most costly part of membership is the initiation fee, which might take some time to earn back in discounts. With that said, the annual rate is decent, and at $225 it's what's expected for the area.
Savvy booking and well-planned trips can easily offset the annual membership fee in a single trip.
A member at the Grand Wailea has access to an impressive 30% discount on nine rooms per stay at the best available rate. This doesn't include holiday rates, which are subject to their own 10% discount.
A member can also access a 20% discount on food and beverages, spa services, and purchases from the store.
Grand Wailea membership is expensive, but often worth it for frequent visitors to the resort.
Does The Grand Wailea Have A Luau?
An interactive and immersive lu'au awaits guests at the Grand Wailea. An authentic glimpse at Hawaiian culture, the Grand Wailea lu'au experience is completely unforgettable.
Book in advance for an evening of traditional Maui entertainment, delicious food, and inspiring music.
The Grand Wailea lu'au is an expensive option, but it includes a full meal alongside your interactive entertainment. The food is traditionally Hawaiian, featuring ahi poke, shoyu chicken, and Kalua pig.
Drinks are also included, and there are delicious options suitable for any keiki alongside Mai Tais and Piña coladas for the adults.
The lu'au at the Grand Wailea is an interactive adventure, overlooking the gorgeous views of Wailea beach.
The entertainment includes hula lessons, and thrilling performances retelling the myths and legends of Maui.
Tickets cost upwards of $100 for children, and $200 for adults. We recommend booking in advance!
The lu'au isn't the only way to embrace Hawaiian culture at the Grand Wailea. You can learn to play the ukulele, weave coconuts, and dance the hula.
Guests can also book onto a cultural tour, with a tour around the property that immerses you into the history, culture, medicine, and traditions of Maui.
The Mohalu Spa by Spa Grande at the Grand Wailea can also give you a glimpse at Hawaiian culture. It weaves traditional Maui wellness into the spa experience.
When Was The Grand Wailea Built?
First known as the Grand Hyatt Wailea, the Grand Wailea was opened in November 1991. It was built by Japanese developer Takeshi Sekiguchi for a staggering estimated cost of $650 million. At the time, this was said to be the most expensive hotel ever built.
Since opening, the Grand Wailea has gone through some major redevelopment, including a $50 million renovation in 2008, and a $30 million renovation in 2014.
These renovations included upgrades to the bars, rooms, spa, and pools.
By the time the Grand Wailea opened in 1991, the area was already home to the Four Seasons Resort Maui, and the Fairmont Kea Lani. Both resorts had opened their doors in 1990.
How Far Is The Grand Wailea From The Airport?
The Grand Wailea is located roughly 30 minutes from Kahului airport (OGG). Kahului airport is the main airport on Maui, and services all international flights. There are frequent taxis and buses running from Kahului airport, as well as car hire services.
The Grand Wailea is on South Maui, in the area of Wailea. Wailea is an impressive tourist town, featuring several luxury resorts that bracket the beaches. There is easy access from the airport to the area of Wailea.
Maui is a small island with a lot to see, and an extensive highway system. Hiring a car allows you to explore everything that Maui has to offer.
Does The Grand Wailea Have A Shuttle?
The Grand Wailea does not have its own airport shuttle service, but there are numerous available in the surrounding area.
The trip from Kahului airport to the Grand Wailea takes roughly 30 minutes by taxi, and can cost upwards of $70. Buses and public transport are cheaper, but will take significantly longer.
Although the Grand Wailea doesn't operate its own airport shuttle service, there are other shuttle services to take you from Kahului airport to Wailea.
Car hire is generally recommended for your stay on Maui, and these can often be collected from the airport. The Grand Wailea also has its own car hire service on site, operated by Enterprise.  
Does The Grand Wailea Have Self Parking?
Self-parking is not available at the Grand Wailea.
The Grand Wailea has a valet parking service for an additional $65 daily per car.
Parking at the Grand Wailea can get expensive, and the valet fee is not included in the room price or resort fee. There are areas for free parking available near the Grand Wailea, including street parking.
Does The Grand Wailea Have Laundry?
The rooms at the Grand Wailea do not come equipped with laundry facilities, and there is no laundry room for guest use on site.
With that in mind, some guests have reported that when inquiring at the front desk for nearby laundry facilities, the staff have offered to get the laundry done for them. Although, this doesn't seem to be offered as a standard service at the Grand Wailea.
It may be possible to pay to have your laundry done at the Grand Wailea. Again, this isn't offered as a standard amenity, but other guests have reported it is a possibility.
Try Kihei For Laundry
If you're desperate to get some laundry done, there are facilities in the nearby town of Kihei. Kihei is a residential area, just north of Wailea, and a short drive from the Grand Wailea.
Catering primarily to locals, Kihei has some basic laundry facilities available for use. This, like most things on Maui, can be quite expensive. But if you're running out of clothes, it's definitely better than nothing!
Although the Grand Wailea doesn't offer a laundry service, it does include a daily housekeeping service in the resort fee.
Does The Grand Wailea Have A Lazy River?
The Grand Wailea is known for having the best pool of all the South Maui resorts, and possibly the best pool on all of Maui. The 25,700 sq. ft. water adventure consists of nine individual pools on six levels, all connected by an epic lazy river.
Yes, the Grand Wailea does have a lazy river, and it's just one part of a water park of epic proportions. Take a ride down the lazy river, and you'll drift past a pool complex straight out of a dream.
You'll need a deep breath in, as you discover four jungle pools, five intertwining slides, a Tarzan pool with a rope swing, a sand beach, six waterfalls, caves, three jacuzzis, and the world's first ever water elevator.
The lazy river gets slightly less lazy in places, turning into a whitewater rapid, before transitioning back to a gentle lapping current.
Open to all ages, the Canyon Activity Pool is a hit with families. If you're an adult after a slightly more "lazy" experience, we recommend the Hibiscus pool.
This adults-only pool features two jacuzzis, and is infused with a sense of calm serenity. A blissful break from the full-on adventure of the Canyon Activity Pool.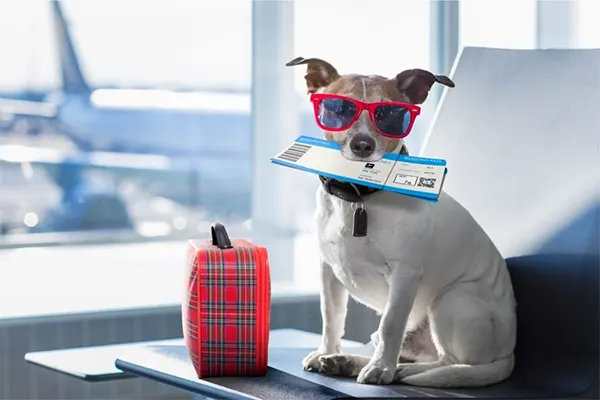 Does The Grand Wailea Allow Dogs?
Yes, the Grand Wailea does allow dogs! The Grand Wailea is a pet friendly resort, allowing visitors to bring family, therapy, and service dogs on their Maui vacation.
Family pets must be under 50 pounds, and will be charged a $30 per night pet fee. Service and therapy animals are exempt from this charge.
There are plenty of incredible walking routes and trails around Maui, which can be quite an adventure for any dog (as well as their humans).
If you're after a pet-friendly hotel, then the Grand Wailea is a fantastic choice. Upon arrival, your dog will be presented with its very own dog bed, food, and water bowl.
Outside the hotel room, dogs must be kept on a leash and accompanied by a registered guest at all times. This ensures the safety of your beloved canine-friend, and the comfort of the other guests at the Grand Wailea.
The Grand Wailea has a $50 cleaning fee per stay for any guest rooms with dogs. This pays for the deep clean after the room is vacated.
If you do intend to bring your dog to Maui, please be aware that it will need to be quarantined. Hawaii is a rabies free state, and they're eager to keep it this way. All pets need to quarantine before entering Maui.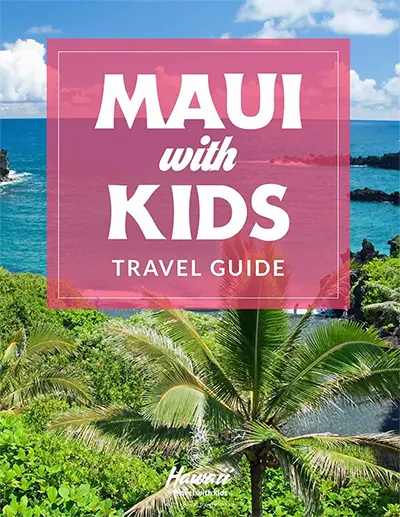 So, Is The Grand Wailea Worth It?
It may be an expensive resort, but a stay at the Grand Wailea is comparable to other hotels in the Wailea area. And you do get a lot for your money—especially if you love water slides!
For families with active kids, or adults who can't resist a swimming pool, the Grand Wailea is more than worth the cost. It's probably the best water park experience on Maui.
For families, the Grand Wailea can feel more than worth it.
But couples looking for romance might find the family-orientated atmosphere a little full on.
In terms of amenities, the Grand Wailea is somewhat lacking. Especially considering the price you pay. But the amenities you do have access to are incredible. Yes, we're thinking about that pool again.
The Grand Wailea offers you a dream Maui vacation, but it does come with quite the price tag.
Other Places To Stay In Maui
We've written quite a bit about all of Maui's available lodging, and continue to do so, but we wanted to share a few more places to stay from our friends at Booking.com. 
A Resort Stay: The Four Seasons Resort in Wailea is the cream of the crop of resort stays, with restaurants, ocean views, an on-site spa, and the Shops at Wailea are just down the road. Couples particularly love The Four Seasons!
Bed and Breakfast: Sometimes, it's all in a name, and Adventure in Paradise is exactly what it sounds like, located in Haiku on Maui's north shore. Wake up to a 180 degree view of Haleakala summit every morning from your private patio.
Hotel: The highly rated Maui Sunset hotel combines laid-back atmosphere and the beach of Waipuilani Park. Also, it's only 1.7 miles from the Elleair Maui Gold Club!
Vacation Home: Find your home away from home at Puu Koa Palms, six minutes from Hookipa Beach, and near the Hana Highway. Also particularly great for couples!
Villas: If you're looking to vacation in style with your own villa try the Andaz Maui, which include all the expected amenities along with grills and plunge pools.