Of course, there's never truly a bad time for a trip to Maui, and there are many compelling reasons to visit in October.
Not only is October one of the cheapest months to visit, but it's also one of the quietest  months to visit, and the weather still has a summery feel.
But is visiting Maui in October right for you? 
Does it Rain A Lot on Maui in October?
It is likely you will experience an increase in the rainfall on Maui in October. For example, Ka'anapali experiences about 0.91 inches in September and this doubles in October to 2.2 inches—unlike say a dryer month like August. 
But the chances of encountering some heavy rain in October on Maui is pretty low.
You can avoid the rain, however, by staying on the west or south sides of the island. For example, Ka'anapali and Wailea experience less rainfall than the rest of the island. 
How Warm is it on Maui in October?
Since Maui is located in the tropics, there isn't much of a difference between the four seasons.
The average high temperature in Ka'anapali is 84°F, meanwhile in Kihei (near Wailea) the average temperature is 87°F and in Hana it's 82°F. 
Meanwhile, the average low temperature in Ka'anapali is 71°F, 68°F in Kihei, and 70°F in Hana.
Is Maui Humid in October?
Maui is not so humid in October, thanks to shifts in trade wind patterns. These are known as 'Kona winds' and this shift is what brings showers to the otherwise dry sides of the island like Wailea and Kaupo. 
These trade winds come out of the northwest throughout the year, bringing relief from the warm temperature and the high humidity of the summer months. 
What's Swimming Like on Maui in October?
There is no bad time to swim on Maui, as the Pacific Ocean never gets colder than 75°F, meaning you can swim in the ocean without a wetsuit all year round. 
Are there Hurricanes on Maui in October?
Hurricane season on all of the Hawaiian islands is from June to November, and hurricanes are especially prevalent from July through September. 
So while there is the potential for a hurricane on Maui in October, it is past the time when they are most likely to occur. 
Will it be Crowded on Maui in October?
In October, the crowds on Maui begin to disperse, and while it isn't the quietest time on the island, you certainly won't be fighting your way through the crowds of tourists you see in the summer. 
In October 2019, 240,000 people arrived in Maui. The average monthly visitors for the year was 256,000 and July was their peak month. In July 2019, Maui saw 309,000 visitors.
While the island won't be empty in October, visiting at this time of year makes it easier to book activities and to walk around the island without fighting huge crowds.
Are there Things To Do On Maui in October?
There is always something to do on Maui no matter what time of year it is, and October is no exception. 
Halloween, for example, is a big deal on Maui. If you're visiting with young children, Lahaina holds a keiki (kids) parade on Front Street, and there is a scenic pumpkin patch at Kula Farms. For the adults, stick around a bit longer on Front Street for its Halloween street festival party. 
Throughout the whole month of October, Maui hosts the Hawaii Food and Wine Festival, and the Maui Marathon. A traditional county fair also takes place in October.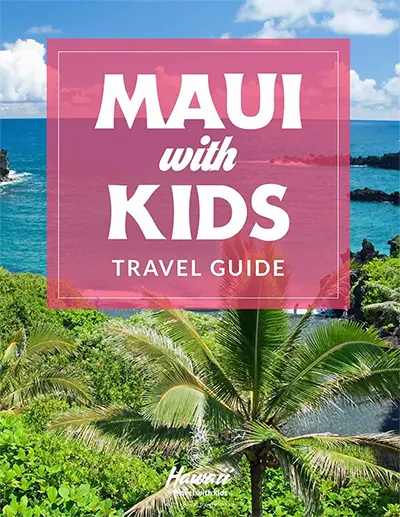 Is October a Good Time to Get Married in October?
The warm, often pleasant temperatures of Maui and the beautiful scenery make it the ideal place to get married throughout the year.
The two peak seasons for weddings on Maui are summer and winter. However, December can often be a busy time due to the holiday season.
But since October is in the aftermath of the peak summer months but still retains some of the summer weather, it's a great month to get married on Maui, and honeymoon.
Are There Beautiful Sunsets on Maui in October?
In October the sun sets around 6:50pm on Maui and there are a few beautiful locations you can visit to watch the sunset.
Wailea Beach: A beautiful beach located between the Four Seasons Wailea and Grand Wailea Resorts, full of lava rock outcroppings and with a large grassy mound near the entrance that is the perfect place to sit and watch the sunset. 
Kama'ole Beach Park III: A small, quaint beach that is a popular location to watch the sunset.
Atop Haleakala Volcano: While a lot of tourists flock to Haleakala to watch the sunrise, the sunset views shouldn't be overlooked. Watching the orange and pink sunsets atop this dormant shield volcano make for views that are out of this world. Literally. Some have compared the sunsets here to being on Mars! If you stick to the bottom of the volcano, you'll still be treated to a gorgeous yellow sunset.
What Should I Pack for My Trip to Maui in October?
Since there is a chance for some rainfall on Maui in October, we recommend packing your umbrella in case you're caught in the rain. But because the weather is still warm even when raining, we would only pack light jackets.
Otherwise, stick to the usual Maui uniform of flip-flops, breezy tops, and shorts.
Which Tropical Fruits are In Season on Maui in October?
Hawaii is home to several banana varieties, with apple banana being one of the most popular. It is high in vitamins A and C and is a lot sweeter than some other banana varieties. Some say the flavor is more akin to apples or strawberries.
Bananas can be harvested throughout the year but their peak season is June through October.
Also, while mango trees produce flowers from December through April, the trees themselves begin bearing fruit in May. Their peak season is July but some trees give fruit as late as October.