When you think about it, if someone asks "Is December a good time to visit Maui?" the answer should really be "Is there ever not a good time to visit Maui?!"
The warm climate, beaches, ocean, and forests are all a welcome distraction from the cold that grips much of the U.S. However, if you're still curious if December is a good time to travel, here are some thoughts.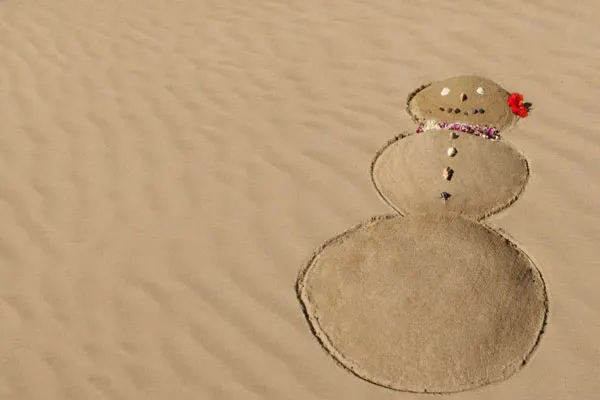 Does it Rain a lot on Maui in December?
Interestingly, the Hawaiian Islands only have two seasons. There's the dry season which lasts from April to October, and the rainy season which stretches between November and March.
So, December is in the middle of the rainy season. But keep this in mind: Much of the rain falls on North Maui (windward), while it's drier on West and South Maui (leeward).
For rainfall averages, Mauna Kea can get 8 inches of rain annually at its summit. Big Bog, which is much lower in elevation, gets 404 inches a year.
If there is rain, they are short events and don't last all day. For a little perspective, Seattle, WA gets about 38 inches of rainfall each year, the Amazon rainforest gets about 80 inches, and the Sahara Desert gets less than 4 inches.
Are There Flash Floods on Maui In December?
Yes, flash flooding occurs on Maui. In fact, the Maui Fire Department and the Maui County Emergency Management Agency have specific recommendations for visitors to the island for rainy days.
These include:
Bring food and water.
Carry a cell phone with you.
Communicate your hiking plans with someone (where you are going, when you plan on returning, etc.).
Wear clothing with bright colors to be more visible to rescuers.
Bring rain gear and expect the weather to change.
They also advise visitors to never swim in or cross streams or other water bodies if it looks like it might rain (dark cloud coverage). To see the full list of recommendations, check Maui County's Flash Flood Precautions guide.
How Warm is it on Maui in December?
Still awesome! Air temperatures are in the 70s-80s Fahrenheit all year round. That means that it will still be warm in Maui in December.
But remember that the temperature will change depending on elevation. For instance, Haleakala is a dormant volcano that is 10,023 feet above sea level.
It's been known to have snow at the summit!
If you plan to venture into higher elevations, it would be a good idea to bring extra layers with you
Is Maui Humid in December?
Good question. The average relative humidity for Kahului, Maui is about 71%. However, that isn't a static number.
During December the humidity in Kahului can be 79% in the morning, but drop to 61% in the afternoon. Also, there are different humidity levels on different parts of Maui.
For instance, desert microclimates exist in Lahaina and Haleakala, while Makawao, Haiku, and the West Maui Mountains have rainforests. So really, the humidity levels are going to vary depending on where you are on Maui.
What's Swimming Like on Maui in December?
The water temperature on Maui in December will be in the mid-70s.
You can still pursue water-based activities such as snorkeling, surfing, and scuba diving in December.
In fact, winter on Maui is the best time of year for surfers to ride big swells.
However, when packing for your trip, keep your body in mind in relation to the temperature and the water. If you are a "cold" person and plan to be in the water for an extended period, then it might be a good idea to pack a wetsuit, just in case.
Are There Hurricanes on Maui in December?
Maui rarely experiences tropical storms or hurricanes. But that doesn't mean there isn't the possibility of one occurring.
Since hurricane season generally runs from June until November, you won't have to worry about hurricanes in December on Maui.
Will it Be Crowded on Maui in December?
Because of the holiday season, Maui is a popular destination in December. That means there will be more people there and prices will be higher for hotels and travel.
But that shouldn't deter you from a December Maui vacation. It just means that you need to do some planning. Booking flights and hotels/vacation rentals early will help with costs.
Also, if possible, consider booking your stay earlier in December to avoid the holiday rush.
Are There Things to Do on Maui in December?
Yes! Here are a few events that occur on the island in December:
Lahaina Banyan Tree Lighting: a Maui spin on a holiday tree lighting event.
Maui Sugar Cane Train Holiday Express: the Maui version of a wintertime train ride.
The Hui' No'eau Visual Arts Center: features local crafts, art, and gifts from artists on the island.
Maui Ocean Center: holds holiday events for kids.
If you are traveling to a particular region of the island for your trip, research ahead of time the local festivities and activities available.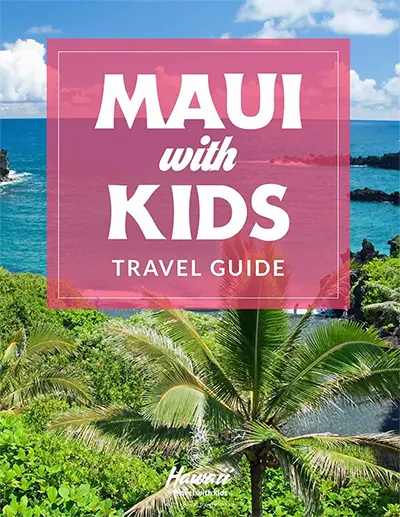 Whale Watching
One advantage of visiting Maui in December is that it falls within the season for whale watching. Humpback whales, to be precise.
During the summer they live in Alaskan waters. In the winter, they travel south to Hawaii to feed on krill.
This seasonal migration pattern offers you the opportunity to view humpback whales in the wild. Several groups offer whale-watching tours in the waters off of Maui.
Parasailing 
If you want to try parasailing, go to the western side of Maui. There you will find several outfitters that offer parasailing. These include:
Parasail in Paradise with West
Snorkeling
There are many places to snorkel on Maui. And there are plenty of groups that offer snorkeling tours. However, perhaps the most unique snorkeling adventure is Molokini Islet, which is off the southwestern coast of Maui.
It's actually a caldera formed from volcanic activity. It's also home to the only marine sanctuary in Hawaii.
Another option is Maluaka Beach, where you can find Hawaiian sea turtles just off shore. Both locations are excellent for scuba diving, too.
Golfing
Maui has many top-rated golf courses. Most courses are on West Maui, with several having views of the ocean.
According to the website Pride of Maui, the Plantation Course at Kapalua Bay is ranked as the #1 golf course in the state. It features a 7,411-yard course with 18 holes.
In January it hosts the Hyundai Tournament of Champions, which is part of the PGA Tour.
(Make sure to check out Maui Golf & Sports Park.)
Fishing
If fishing is your pastime of choice, then December in Maui could be an opportunity for you.
December is considered a slower month for sport fishing in general.
However, one fish that is in season is Big Eye tuna. These can be caught in deeper waters off of the coast of Maui, and a good time to fish is very early in the morning. Mahi tuna can also be found in the water, too.
Is December a Good Time to Get Married on Maui?
Maui is a popular destination wedding location. And that makes sense! With a beautiful backdrop and warm temperatures, it's understandable that couples want to get married here (and honeymoon).
There are two peak seasons for weddings on Maui: summer and winter.
Because December also has the holidays, booking a venue might be tricky. The solution is to plan well ahead of time if you want a destination wedding on Maui.
Are There Beautiful Sunsets on Maui in December?
Sunset in December on Maui is around 5:48 PM. There are several places on the island where you can slow down and soak in the sunset. For example:
Keawakapu Beach: On the southwestern part of Maui.
Po'Olenalena Beach Park: Due south of Keawakapu Beach.
Haleakala National Park: In the central part of the eastern half of Maui.
Kapalua Bay Beach: A crescent-moon-shaped beach on the western part of the island.
What Should I Pack for My Trip to Maui in December?
When packing for your Maui vacation, you should include the typical pieces you wear in tropical climates (light shirts, shorts, sandals/flip-flops, etc.).
However, since this is December, having rain gear and/or an umbrella is a good idea for when it rains. Also bring along a warm jacket for traveling into the mountains or in the evenings.
If you want to have a fancy dinner, then appropriate dinner clothing would be good to have. And if you plan on participating in a specific sports (golfing, fishing, hiking, diving, etc.), then you will want to bring gear for that sport.
Which Tropical Fruits are In Season on Maui During December?
Maui, like the rest of the Hawaiian Islands, has a growing season that lasts all-year long. Some fruits that will be available in December on Maui include:
Passion fruit: Also known as lilikoi, has a peak growing season from June-January.
Guava: Peak growing season from August-December and January-April.
Starfruit: Available all year long.
Coconut: Available all year long.
Pineapple: Not a native fruit, but still grown on the islands throughout the year.
Apple banana: Available all year long but peaks between June-October.
While rainfall and temperatures can vary slightly, it's really not a noticeable difference year-round. Instead, the main challenge of visiting Maui in December is that it's one of the most expensive times to visit.
However, the rewards are worth it. Plus, traveling to Maui at this time of year can become a fun holiday tradition for the family.
So, what are you waiting for? Start planning your Maui visit today.