What better way to kick off spring than with a March vacation to Maui? 
Beautiful humpback whales are about a month into their visit to Maui to mate and calve their young, and there are plenty of options to see these majestic creatures via land and sea.
Meanwhile, if you're looking to let loose and party, St Patrick's Day is always a fun time on Maui. There are a couple of Irish pubs on Maui, most of which offer specials on drinks and host live music.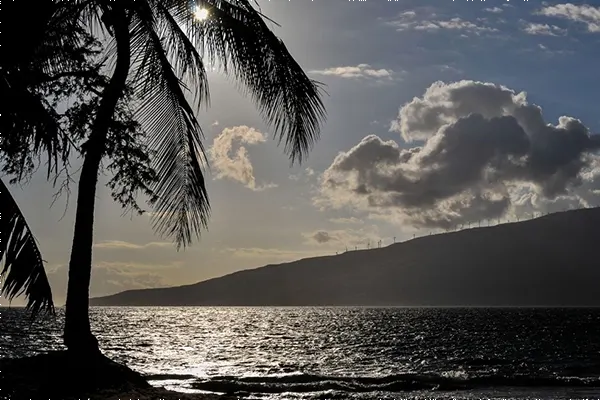 Does it Rain a Lot on Maui in March?
March is a pretty rainy month on Maui (although it's not the rainiest month in Hawaii. That honor goes to December). The island experiences about 2.45 inches of rainfall in March, but this average is based on Kahului's rainfall.
This is where Maui's main airport is located, but Kahului does tend to experience more rainfall than resort areas such as Kaanapali, Kapalua, Lahaina, and Wailea.
How Warm is it on Maui in March?
March on Maui comes with an increase in trade winds and an easing of large surf along the north and west shores. But while there is a larger chance of rain, there is still plenty of sunshine on Maui.
High temperatures range from 86.9°F and 81.2°F in the spring months of March through May.
Is Maui Humid in March?
It is humid on Maui in March, and the humidity combined with the warm temperatures makes the days feel even warmer.
What's Swimming Like on Maui in March?
The ocean temperatures on Maui in March are about 75°F, which is a pleasant temperature to swim in. To put that temperature into context, 77-82°F is the temperature range for an Olympic swimming pool.
While you can swim in the ocean without a swimsuit, if you plan to scuba dive you will still need a wetsuit as the temperature drops the deeper you descend into the water.
Are There Hurricanes on Maui in March?
Maui rarely experiences hurricanes.
In March you are unlikely to experience a hurricane as the hurricane season is June through November.
Will it be Crowded on Maui in March?
While March is one of the more popular months to visit Maui, it is not as crowded as it would be during the peak summer season. The only exception to this would be if Easter falls around March, as more families are likely to vacation to Maui around Easter.
If you are thinking of planning a trip to Maui during Easter and spring break, book ahead for any activities you want to do so you don't miss out. 
Are There Things to Do on Maui in March?
If you're a nature lover you're in for a treat! The ocean is filled with humpback whales in March, and if you're really lucky you might even be able to spot some whales from the beach.
Ocean-based whale watching excursions are also available via large catamarans to kayaks. 
Meanwhile, if you're looking to celebrate St Patrick's Day on Maui there are a few Irish pubs you can visit. Irish pubs and other bars and restaurants host live music, and for a truly unique way to celebrate St Patrick's day you can even take part in the Leprechaun Chase 5K Run.
Maui hosts an annual Whale and Ocean Arts Festival in March. This event brings together whale researchers, artists, Hawaiian musicians and hula troupes to celebrate the ocean and the beautiful whales who migrate to Maui every year.
This is a great family event, as there is face painting, lei making, and a keiki art contest for kids.
Another festival that takes place in March is the Prince Kuhio Festival. This event celebrates the birth of Prince Jonah Kūhiō Kalanianaʻole who is remembered for his efforts championing Hawaiian culture and people.
At this event you'll find live music, Maui made artisans, and lei making demonstrations.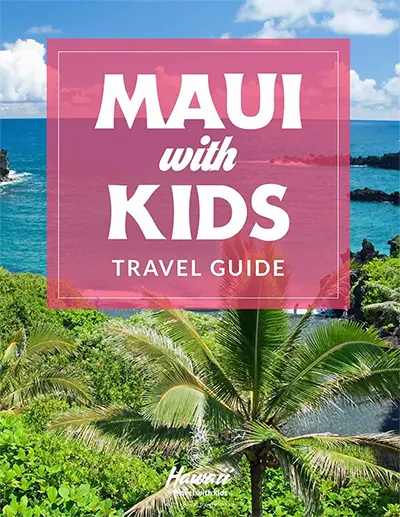 Is March a Good Time to Get Married on Maui?
While Maui does have pretty pleasant weather all year round that makes it a lovely location for a wedding, January through March is when the weather is at its most unpredictable.
However, the whale watching opportunities make for a truly beautiful, and unique wedding experience.
Are There Beautiful Sunsets on Maui in March?
The sunset on Maui in March usually takes place around 6:35 PM. However, while most clocks will spring ahead in March, Hawaii does not observe Daylight Savings. Let's take a look at some beautiful sunset locations you can head to in March.
Haleakala National Park: This scenic and truly stunning part of Maui is an excellent place to watch the sunset, especially after hiking through the national park's beautiful tropical forest and finding yourself on top of a volcano. The purple and orange colors of the sky are breathtaking, and if it's cloudy that day you'll feel like you're on top of the world.
Lahaina Pali Trail: This may be the most rewarding sunset on Maui. What do we mean by this? Well, to get to the viewpoint you have to hike 500 vertical feet from the Ukumehame trailhead, but the panoramic view of the sunset makes this hike worth it. You may even see some whales. Just remember to bring a flashlight with you for the walk back.
What Should I Pack for My Trip to Maui in March?
As it is warm and sunny on Maui in March, we recommend packing your usual vacation gear such as t-shirts, shorts, flip-flops, and sunglasses but as the weather can be unpredictable and it can be rainy we also recommend packing some rain gear as well. 
Which Tropical Fruits are In Season on Maui During March?
Hawaii is home to over 60 types of mangoes, but the most popular varieties are Hayden, Pirie, and Raposa. Mango trees produce flowers from December through April, that means March, and will begin to bear fruit in May.
Their peak season is July and the trees can give fruit up to October. 
Meanwhile, Guava has two harvest periods. These are August to December and January to April—that includes March. A perfectly ripe guava will be soft, yellow, and fragrant, and will give under your fingers if you squeeze it gently.
Generally the softer the guava, the sweeter it will be.