Summer is coming to an end, the kids will be heading back to school soon, so why not wave off the summer right with a trip to Maui?
Luckily, August is a fantastic time to visit Maui. Then again, when isn't a fantastic time to visit Maui?
There are a couple of compelling reasons to visit Maui in August. It's hot, the ocean is lovely, and the summer crowds are waning (August is the 4th busiest month for tourists on Maui).
Still not convinced? Let's take a look at some more reasons to visit Maui in August.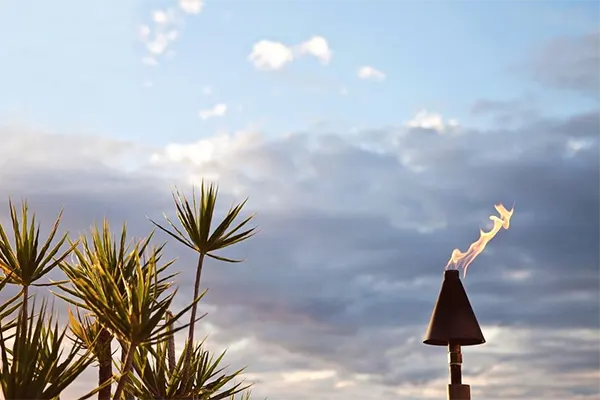 Does it Rain A Lot on Maui in August?
It doesn't rain a lot on Maui in August. In fact, the leeward or dry-side (the West or South of Maui) is almost desert-like.
These sides of the island experience less than one inch of rain for all of August. 
How Warm is it on Maui in August?
Those who struggle with the sun may want to stick to the shade on Maui in August.
The average high temperature is 86°F and the average low is around 71°F in the resort areas around the coast of Maui.
The hot weather in August may not inspire you to do more exerting activities like surfing, scuba, kayaking, or hiking but it will definitely inspire you to lounge by the pool, take dips in the ocean, or take day trips to Haleakala and Maui's Upcountry.
Is Maui Humid in August?
As August is one of the drier months for Hawaii in general, it is also the least humid overall.
However, it will feel more humid the farther you venture into the rainforest while hiking or exploring. Maui is a tropical climate after all. 
What's Swimming Like on Maui in August?
The ocean temperature is at its warmest in August, at about 80°F  or higher.
But it's still incredibly pleasant.
In fact, taking a dip in the ocean in August feels like taking a lovely warm bath.
Are There Hurricanes on Maui in August?
The hurricane season is June through November, with July through September being the height of the season. August is the middle of hurricane season for all of the Hawaiian islands. 
However, hurricanes are rare on Maui, and at worst you'll probably experience high winds and rain during hurricane season. 
A hurricane hasn't directly hit Maui for over a century. But the worst effects of the hurricane season experienced by Maui in recent years was the tropical storm, Olivia, that downed trees and caused some flooding in 2018.
Will it Be Crowded on Maui in August?
August is the fourth busiest month for tourists on Maui.
According to the Hawaii Tourism Authority, 273,786 people visited Maui in August 2019. This was down from the 309,134 visitors Maui saw in July of that year. 
Compared to the other summer months, you may not have to wait as long for tables in restaurants in August, and may not have to book activities so far in advance.
If you're renting a car, you may also notice less traffic on the road.
Are There Things to Do on Maui in August?
There are plenty of cultural events and festivals to attend in August, such as the Annual Seed to Cup Coffee Festival, a day honoring delicious coffee grown in Maui. This is held by the Maui Coffee Association at the Maui Tropical Plantation.
You can also visit the Hana Cultural Center & Museum to celebrate Hawaiian music, history, and culture at the Hana fairgrounds.
For the kids, head to the Maui Ocean Center for a unique chance to explore the underwater world of Maui. There are plenty of family-friendly pass options, as well as a behind-the-scenes tour and native plant walk.
If you're SCUBA certified, you can even take a shark dive and meet up to six species of shark.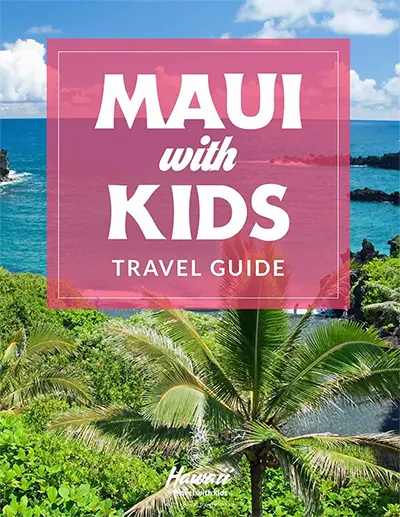 Is August A Good Time to Get Married on Maui?
There are two peak wedding seasons in Maui. These are summer and the winter.
Summer is a popular season as kids are on vacation from school, and this is when most adults book family vacations.
There is warm and consistent weather in August, but it is also in the middle of hurricane season. Although hurricanes are rare, if you want to be extra cautious we would recommend booking a summer wedding in the early months of summer.
(But there's really no wrong time to plan a honeymoon.)
Are There Beautiful Sunsets on Maui in August?
The sunset on Maui usually takes place around 7:00 PM. But where is the best place to watch the sunset in August?
Makena: Originally called Oneloa—and today also known as Big Beach—Makena is the largest beach on Maui, stretching to one and a half miles long. To best enjoy a Makena sunset, arrive there around one hour before the sun sets.
This gives you time to enjoy the beach to its fullest, whether that be taking an evening dip or a leisurely stroll before heading back to your beach chairs to watch the sunset. 
Sunset Cruise from Lahaina: On this sunset cruise you'll get to see Maui as well as Moloka'i and Lana'i, as well as the beautiful, breathtaking sunset colors.
What Should I Pack for My Trip to Maui in August?
August is one of the hottest months on Maui, so pack shorts, t-shirts, flip flops, sunglasses, and sunblock.
However, as August is in the middle of hurricane season, packing a light rain jacket or umbrella in case you do get caught in the rain won't hurt either.
Which Tropical Fruits are In Season on Maui During August?
Mangoes begin to fruit in May and their peak month is July, meaning August is at the tail end of the peak.
However, Mangos can give trees as late as October and in the Hawaiian capital of Honolulu they host several mango related events in the summer, like the annual Moana Festival in July at the Moana Surfrider Hotel.
The Annual Mango Festival is also held on the Big Island in August, celebrating this much-loved fruit.
Meanwhile, guava is harvested from August to December. The common guava is a tennis ball-sized fruit with yellow skin, and pink flesh filled with seeds.
No part of the guava is inedible, and the fruit is often made into jam, jelly, juice, and paste. You can even use the wood from the guava tree for smoking meat.