Of all the celebrities who call Maui their part-time home, there are few more strongly associated with the island than Willie Nelson. The relatively long-term resident has raised a family here, and pops up regularly at local bars.
Not one to seek the luxury retreats that other mega-stars flock toward, Willie Nelson's North Shore home is a fairly average hideaway.
Tucked in among the Paia houses, you'd be forgiven for thinking any normal guy could live there (with respect to Nelson's neighbors).
To learn more about the place Willie Nelson calls home, and why Paia is such an attractive place to live, read on.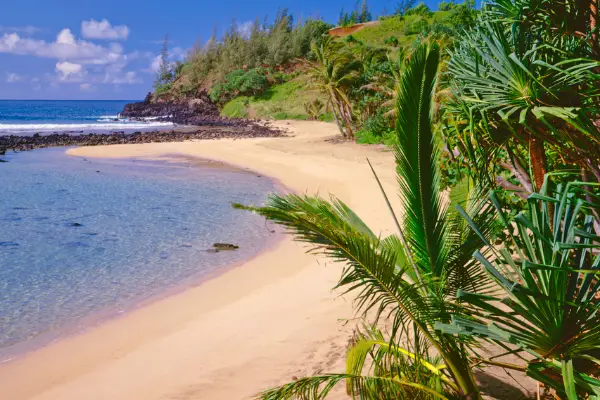 Who Is Willie Nelson?
Willie Nelson is one of the biggest names in American country music, known for being a pioneer of the outlaw country genre.
Having released music throughout the 1960s, he found huge fame and commercial success in the 1970s, and joined country super-band The Highwaymen in the 1980s.
As well as a musician, Nelson is a political activist, occasional actor, and long-term Maui resident. 
Willie Nelson isn't the only member of The Highwaymen to call Maui home. Bandmate Kris Kristofferson is another popular celebrity resident. His home is located near the East Maui town of Hana.
Where Is Willie Nelson's House On Maui?
Willie Nelson is one of Maui's favorite celebrities, and a long-term resident of Paia on the north shore. Paia is a favorite haunt of several celebrities, and Willie Nelson has had a home there for several years now.
As for the house itself, there doesn't seem to be much known about it. We assume that Willie Nelson doesn't go for the opulent mansions that entice other celebrities, so expect something a little more down to earth.
Paia is a fairly close-knit community, and Willie Nelson seems to blend right in.
Tourists to Maui tend to head to West and South Maui before they look north, but there's clearly something special about this underappreciated shore.
Fantastic surfing beaches tend to bring the vacationers, but undoubtedly the charm of the north shore town is what attracts the celebrities.
It's also quieter than West and South Maui, possibly offering a retreat for global superstars who want to call Maui home.
It isn't just Willie who likes to spend time on Maui, numerous members of the Nelson clan have made it their home. His sons Lukas and Micah were raised on Maui, and attended local schools.
Lukas, a musician like his father, has been known to hold concerts around Maui. Including the occasional performance with his dad!
Does Willie Nelson Own A Restaurant On Maui?
Charley's Restaurant and Saloon had the Willie Nelson stamp of approval, but it wasn't actually owned by the man. Instead, he was just a frequent visitor, and longtime fan.
And he wasn't the only music superstar to consider Charley's a special place. Fellow country musician Kris Krisofferson was a Charley's regular, as well as Aerosmith legend Steven Tyler.
Willie Nelson's son, Lukas Nelson, was also a Charley's fan. His Charley's gig with Neil Young, intended to raise environmental awareness, is considered a major starting point in his career.
Unfortunately, Charley's closed its saloon doors for good in 2021. Nelson won't be the only person sad to see this iconic restaurant go. Fans of good food and a hearty atmosphere are sure to feel the loss as well.
Although Willie Nelson doesn't own a restaurant on Maui, he has had the occasional burst of entrepreneurial spirit.
He started a biodiesel company known as BioWillie, inspired by Maui crops and a biodiesel vehicle he rented.
Although BioWillie had some early success, it struggled to maintain popularity. Willie Nelson is no longer involved with the company.
How Often Does Willie Nelson Stay On Maui?
Maui is Willie Nelson's second home, but he is known to spend quite a lot of time here. Honestly, who can blame him? 
Willie Nelson has dedicated plenty of his time to Maui, visiting regularly, raising his children, and soaking up the atmosphere at Charley's bar. It might not be his only home, but it's definitely one that he gravitates towards.
Having been firmly established in his Maui home for decades, Nelson obviously feels comfortable on the island. The casual Paia attitude might help him to feel right at home. 
And the fact that so many other celebrities are in the area, including more than a few Texas natives like Willie. Nothing makes a place feel more like home than a familiar accent.
Nelson's other address in his home state of Texas. He's well known for supporting the community he was raised in, dedicating time and money to helping farms across the county.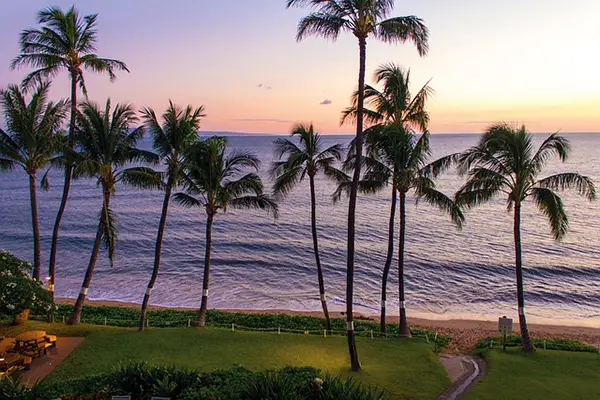 How Likely Are You To See Willie Nelson Around Maui?
The best place for spotting Willie Nelson on Maui was definitely Charlie's Restaurant and Saloon, which is one of the reasons it attracts guests. (Other reasons include good food, good drinks, and the air of rock royalty that hung around the place).
He also played the occasional surprise set, which was sure to delight anyone who might have been lucky enough to get in that night.
Otherwise, you might get a chance to see him if you can get yourself an invitation to one of the most exclusive poker nights around.
Willie Nelson supposedly plays a game with other Maui celebrities Woody Harrelson, Owen Wilson, and Don Nelson. 
(Although, with all respect, the chances of this happening are as likely as being dealt five royal flushes in a row.)
Nelson doesn't spend his days locked up in a retreat, he does get out and about on the island. And even with Charley's closing, you might find him playing a set at one of the other rock'n'roll bars that Maui has to offer — there are quite a few. 
Paia itself is a fantastically underrated town, particularly appealing for surfers.
Don't head to Paia because you want to catch a glimpse of the outlaw country superstar, but to experience a chilled out vibe and some thick swells.