It's no wonder that so many actors and musicians have a house on Maui. But what about the sports stars?
The NBA legend Charles Barkley is another celebrity that has been seen vacationing on Maui.  
What might draw NBA legend Charles Barkley to Maui and does he have a home? The answer to that is decidedly "No," as far as we know. But why not? 
Read on to find out.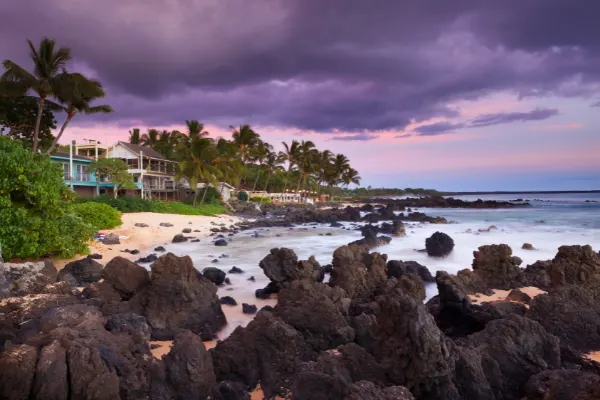 Who Is Charles Barkley?
Charles Barkley is a basketball superstar, considered to be one of the greatest players in NBA history.
A popular—though slightly controversial—player since retiring from the court he's worked as an analyst and television personality. 
Does Charles Barkley Have A House On Maui?
Charles Barkley doesn't appear to currently own any property on Maui, although he has spent time there in the past.
Long-term fans of the NBA legend may enjoy seeing pictures of him hanging out on Maui during the mid-1980s, just as his basketball career was taking off.
If he's been back since, he's kept the details of his vacation under wraps.
Do Any Sports Stars Live On Maui?
Charles Barkley may not have a house on Maui, but another NBA legend does call the island home: Don Nelson, former basketball player and respected NBA coach, has lived on Maui full time since 2018. Nelson lives on Maui's North Shore, near the town of Paia.
His laid-back lifestyle includes growing local produce, sipping on a Mai Tai in the sunshine, and meeting up for poker games with other Maui based celebrities. 
A sports star in a different way, long time ESPN commentator Chris Berman also calls Maui home.
He has a beachfront residence in Olowalu, near Lahaina town. The quiet spot is fairly underdeveloped, but Olowalu is known for being a fantastic beach for beginner snorkelers. 
Baseball star Shane Victorino was born and raised on Maui, in Wailuku, specifically, but he now calls Vegas home. 
Does Tiger Woods Have A House On Maui?
One sports star who doesn't live on Maui, despite the rumors suggesting otherwise, is Tiger Woods. The golf legend has often been rumored to own property near Kapalua, where the Plantation Course golf course is located.
Despite having played, and won, at Kapalua, Woods hasn't decided to make the move to Maui.
Tiger Woods and Charles Barkley used to be close pals, as the NBA superstar is a fan of golf. Woods gave Barkley a few pointers with his swing, but the friendship fizzled out.
They have, however, been spotted in the past hanging out together on Kauai.
If Barkley ever did decide to seriously pursue golf, Maui is the best place to improve his game. The island has world-class courses, with fantastic places to play in both Kapalua, and Wailea.
What Kind Of Sports Can You Play On Maui?
There's plenty of opportunity for playing sports on Maui.
Surfing
The obvious sport to try on Maui is surfing. Hawaii is the home of surfing, and the winter breaks on the North Shore of both Maui and Oahu are great spots to catch the waves.
Advanced surfers should head to Honolua Bay, to tackle some incredible swells. And even non-surfers should take a trip to watch the talent (from a safe, water-free distance).
Beginner surfers can find a place to learn on Maui. West and South Maui both get some consistent summer breaks, and there are multiple surf schools ready to get you on the waves. 
Water Activities
If surfing doesn't take your fancy, but you want to try some water activities, kayaking, snorkeling, diving, and stand-up paddleboarding are all popular on Maui.
Gear rentals are available across the island, and you can even book tours and lessons for a little more guidance.
Golf
For something a little less traditionally Hawaiian, golf is a big deal on Maui.
There are multiple courses that are world-class, and the PGA TOUR's Tournament of Champions is held at Kapalua Plantation Course every year.
Some golfing greats have passed through courses at both Kapalua and Wailea, and visitors are able to play in the footsteps of legends such as Arnold Palmer, Tiger Woods, and Gene Littler.
A more relaxed day out on the golf course can be found at the Dunes at Maui Lani. Golf newcomers will enjoy the chance to play on this sustainable course, where there's slightly less pressure to perform. 
Tennis
And for something completely different, Wailea Tennis Club is an open air facility that's a fantastic, and unusual, way to spend a Maui morning.
Charles Barkley himself has played tennis on Maui (although his tennis swing was rumored to be as bad as his golf swing).
If you enjoy an award-winning course with professional lessons and stunning scenery, Wailea Tennis Club has everything you need.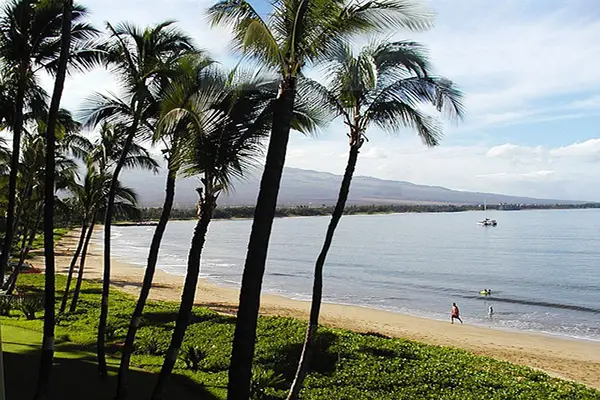 Are You Likely To See Charles Barkley On Maui?
The casual charm that makes Maui so popular does attract sports stars in the off season, so you might have a chance to see Barkley around. 
NBA fans have a much better chance of running into coaching star Don Nelson, who has a home on the North Shore. He has been seen spending time in the town of Paia, but the close-knit community has a laid-back approach to celebrity spotting. 
Rather than hunting for sports stars, the best way to enjoy Maui is to try some sports yourself. Tackle the waves with a surfboard, or dive beneath the surface with snorkel gear.
Or, if you prefer to stay on dry land, Maui is home to several fabulous golf courses.