Having released a record that went on to sell over 40 million copies worldwide, the music legend Mick Fleetwood used his earnings to buy a desirable Maui mansion.
Mick Fleetwood is one of Maui's most famous occasional residents, partly because he owns a hugely popular restaurant in Lahaina. If you're interested in spotting the rock star, your best shot is to head to Fleetwood's on Front Street.
Read this guide to find out all you need to know.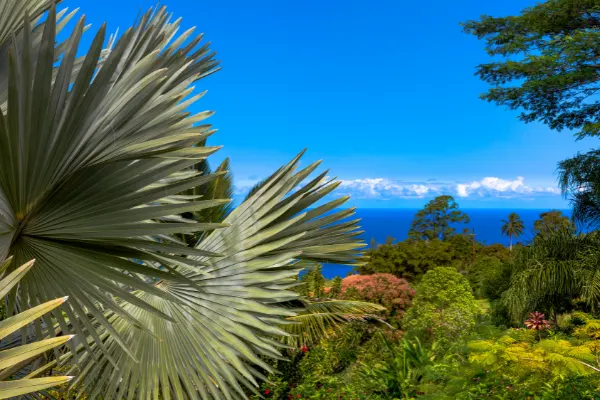 Who Is Mick Fleetwood?
For anyone who might be unaware, Mick Fleetwood is the founding member—and part namesake—of easy-listening smooth rock band Fleetwood Mac.
They're best known for their 1977 album Rumours, which features classics such as Dreams, Go Your Own Way, and Songbird. They're also well known for inter-band strife, an ever-changing line-up, and some heavy drug use.
Where Does Mick Fleetwood Live On Maui?
Having spent much of his music career living and recording in sunny California, it's no surprise to find that Mick Fleetwood finds himself drawn to Maui. The musician's house is located just outside Napili Bay, on West Maui.
Napili Bay is a quiet tourist town, north of Lahaina town, and south of Kapalua. The beach of Napili is popular with families, as the gentle seas and soft white sands are fantastic for swimming and paddling. 
But unlike other West Maui areas such as Ka'anapali, Napili doesn't draw the crowd. A perfect place for an international rock star seeking some down time to buy a house!
The Home
Mick Fleetwood's house isn't the most lavish of Maui properties, but it's still an impressive abode. With four bedrooms and two baths in the 2650 square feet property, it is a relatively understated house.
For a celebrity home, of course. Although, with a pool and backyard spa, plenty of room to lounge, and a canopy of tropical trees, we wouldn't exactly turn down a chance to stay. In fact, he bought the house off fellow Fleetwood Mac bandmate, John McVie, in 2017.
The Fleetwood Mac and Maui connection actually goes back a long way. Fleetwood started his restaurant inspired by the famous Blue Max venue, a Lahaina nightclub that attracted some big stars in the seventies and eighties.
Although Blue Max may no longer be there, the spirit of it lives on at Fleetwood's on Front Street.
Does Mick Fleetwood Own Fleetwood's On Front Street?
It isn't just the scenery that keeps Mick Fleetwood coming back to Maui, he also owns Fleetwood's on Front Street in Lahaina.
The West Maui town of Lahaina is known as a tourist hub, with it's iconic Front Street home to some of Maui's greatest restaurants. And that includes Mick Fleetwood's popular eatery.
Fleetwood's on Front Street has become something of a Maui institution (and it's also the best place to watch the Lahaina 4th of July fireworks).
Fleetwood's on Front Street is more than happy to lean into the Fleetwood Mac connection, with a cocktail menu that's heavy on the music puns. The food is fantastic, with an emphasis on classic meals and local ingredients. Try any of the freshly caught island fish, for a real treat.
Or Go Your Own Way—their pun, not ours—and put together a three course meal for a bargain price.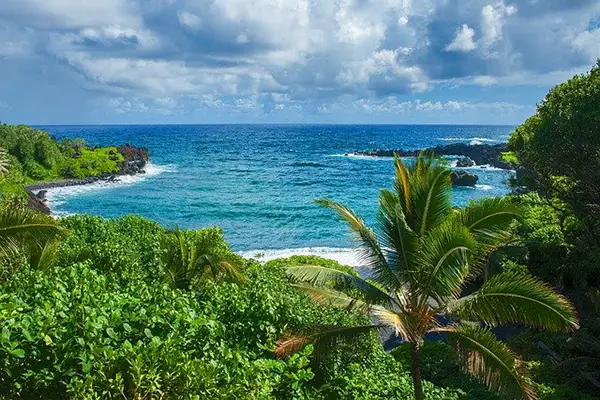 Are You Likely To See Mick Fleetwood In Lahaina?
If you're hoping for a glimpse of Mick Fleetwood, we absolutely do not recommend trying to find his home. But, he does pop up from time to time at Fleetwood's on Front Street.
Music actually forms a significant part of Fleetwood's on Front Street, with daily sunset concerts serenading rooftop diners. If you're lucky, you might find the man himself behind the microphone (or drum kit).
Although a performance from Fleetwood isn't guaranteed, he does enjoy the opportunity to get up on stage.
If you aren't lucky enough for a Mick Fleetwood performance, you can enjoy the local musicians who play regularly, and ease any lingering disappointment with a specialty crafted cocktail. 
Rumors of a New Shop
And this might not be the end of Fleetwood's Maui ventures. Rumors have it that he might be opening a new shop in Paia.
The North Shore town of Paia is making a name for itself among chilled out surfer types who enjoy the charm and quirks of the low-key destination. 
Fleetwood's newest venture might be at least partly inspired by Charley's, the beloved Paia bar frequented by fellow rocker and Maui lover Willie Nelson.
Undoubtedly, Mick Fleetwood's new venture will fit right in with the creative types that tend to flock to Paia.
How Much Time Does Mick Fleetwood Spend On Maui?
Although not a full-time Maui resident, Mick Fleetwood does spend a lot of time on the island.
With a thriving business to oversee, and such a lovely home waiting for him, Fleetwood seems more than happy to stay whenever he has the chance.
And he isn't shy about exploring, either. Mick Fleetwood has been spotted by residents and visitors to Lahaina (even if his laid-back rocker style doesn't exactly stand out in the crowd).