Celebrities enjoy Maui as a low-key retreat away from the glitz and glam. For an unassuming musical superstar such as Paul Simon, the draw of Maui is irresistible.
Although Paul Simon might be better associated with bridges over troubled water, it's the glittering seas of Maui that occupy his time now.
To learn everything you want to know about Paul Simon and the local Maui music scene, read on.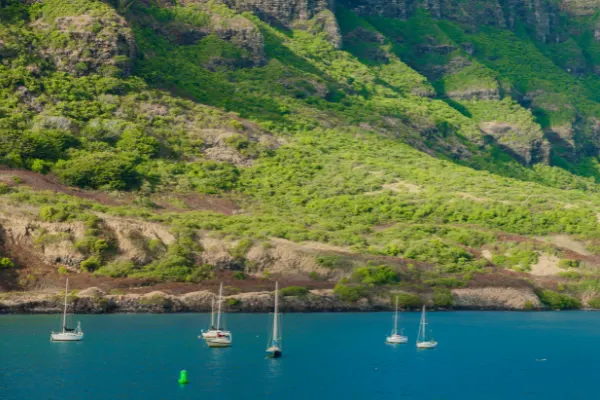 Who Is Paul Simon?
Paul Simon's extensive, decade-spanning recording career has seen him release some classic hit songs.
As one half of the duo Simon and Garfunkel, he was responsible for writing Bridge Over Troubled Water, and The Sound of Silence, among many others. 
Where Is Paul Simon's House In Maui?
If you're hoping to catch a glimpse of Paul Simon on Maui, then you're going to need to tour the entire county.
It seems no one knows where Paul Simon's house is. 
Despite being an internationally famous musician, known for writing some of the biggest hits of the last century, Simon has managed to keep his Maui home under wraps. Even more impressive when you consider he's apparently spent several months there at a time.
Maui's residents are well known for keeping the location of their more famous neighbors' houses under wraps. Ask around, and you're unlikely to find anyone pointing a finger in the direction of exactly where Paul Simon calls home.
Whether his Maui home bears any resemblance to his 32-acre Connecticut property, or the beachfront location of his Montauk home, is only speculation.
Paul Simon's Maui Benefit Concerts
Paul Simon  performed two benefit concerts not long after moving to the island, raising money for environmental non-profits.
The 2019 concerts were held at the Maui Arts and Cultural Center (known as the MACC), with profits going to the Auwahi Forest Restoration Project, and Kua'aina Ulu 'Auamo. These environmental charities work to restore and protect the biodiversity of Maui.
Bad news for anyone who missed the concert. They might been your last chance to see Paul Simon performing. He announced his retirement in 2018. 
Paul Simon's Retirement
Eagle-eyed readers may notice his Maui concerts came after Simon allegedly retired from performing. So, anyone interested in seeing the legendary musician perform might have a chance yet, should another cause lure him from retirement.
If Simon does decide to perform again, he'll have plenty of musicians to keep him company. Maui is home to international stars such as Willie Nelson, Kris Krissofferson, Steven Tyler, and Mick Fleetwood.
The Maui housing market attracts a lot of famous faces, but concerts aren't so common. When they do occur, the laid-back atmosphere and welcoming crowds make them well worth the ticket price.
Before his benefit concerts in 2019, the last time that Paul Simon performed in the state of Hawaii was a Simon and Garfunkel concert on Oahu in 1968. 
Does Art Garfunkel Have A House On Maui?
Unlike his former songwriting partner, Art Garfunkel does not have a house on Maui. Instead, the native New Yorker prefers to stick to his home state. 
Seeing as Simon and Garfunkel quite famously no longer get along, we think it could be some time before Garfunkel considers a Maui vacation. 
Music And Musicians On Maui
Paul Simon isn't the only internationally famous musician to make a home on Maui.
He can count…
country legends Willie Nelson and Kris Kristofferson,
Aerosmith frontman Steven Tyler,
and rock superstars Eddie Vedder and Mick Fleetwood as his neighbors.
One of the best ways to enjoy live music on Maui is to head to the Friday Town Party. These fun, and free, events take place every Friday in a different town on Maui.
The fantastic local artists provide a colorful musical backing track to a great party.
The Shops at Wailea and the Lahaina Baldwin Home Museum are also a good way to enjoy some free local music. Head to the Shops at Wailea on Wednesday evening for a performance, or to Lahaina on the last Thursday of every month.
Otherwise, check out some musical bars and restaurants. Mulligans on the Blue, Down the Hatch, and Fleetwood's on Front Street all host regular live music nights.
Or, for something traditionally Maui, head to the Slack Key Show in Napili. It's a family-friendly event that introduces you to the creative joy of traditional Hawaiian instruments.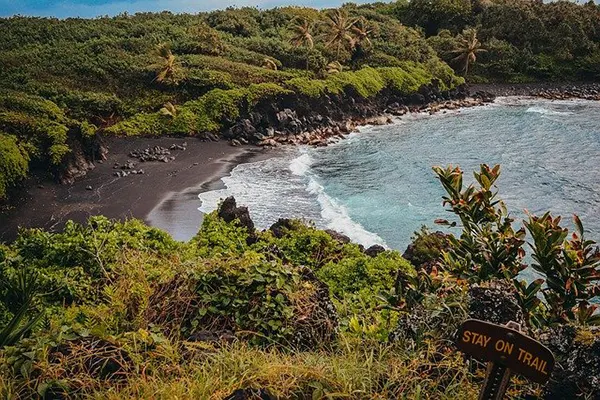 How Likely Are You To See Paul Simon Around Maui?
Celebrity spotting on Maui can be a fun way to spend a beach trip, but don't expect to see much of Paul Simon. The musician is fairly elusive; even the general location of his Maui home is a well-kept secret. 
One of the reasons Maui is so appealing to the famous is that the residents are happy to keep the locations of celebrity homes under wraps. 
Paul Simon held his benefit concert in the Maui Arts and Cultural Center in Kahului, so maybe start there if you want to catch a glimpse of him.