Despite being born and raised in Texas, actor Owen Wilson personifies the surfer style. His low-key appearance, wavy blond locks, and chilled out attitude are quintessentially surfer.
So, perhaps it's no wonder Maui is his second home. Owen Wilson owns a modern bungalow property on Maui's North Shore, which overlooks the surf beaches that the area is so well known for.
To learn more about where Owen Wilson lives on Maui, and what makes Paia such a fantastic place to visit, read on.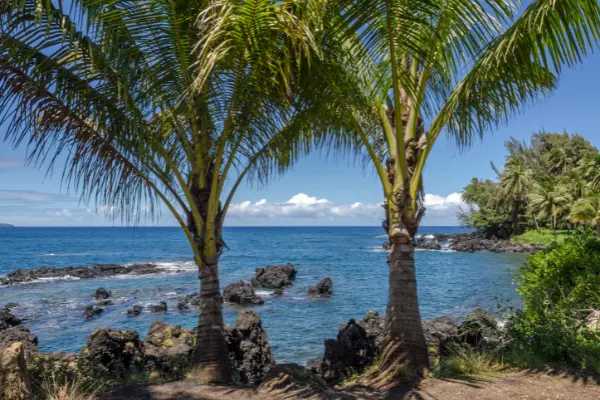 Who Is Owen Wilson?
Actor Owen Wilson is best known for his roles in comedy films such as Zoolander, Midnight in Paris, and his collaborations with director Wes Anderson.
He's also  well known for his semi-catchphrase "wow."
We imagine it's a catchphrase that gets used regularly as he explores Paia. 
Where Is Owen Wilson's House On Maui?
Owen Wilson owns an eco-friendly house in the town of Paia, on Maui's North Shore.
The five-bed, five and a half bathroom home reportedly cost $5.25 million, and underwent extensive renovations before Wilson moved in. It's now a comfortable accommodation overlooking the beach.
And this wasn't the end of the actors' Maui property purchasing. A few years later, Wilson bought a second parcel of land adjacent to the first, with a small one-bed house included.
The $500,000 addition granted Wilson more space, and some extra privacy. This second property also underwent renovation work.
A Bungalow With Charm
A modern bungalow with plenty of charm, Wilson's home has stunning views of the Paia ocean. With the beach only a short walk away, Wilson is able to indulge his interest in stand-up paddleboarding (SUP) whenever the moment hits him.
If he wants to try surfing, the North Shore gets the biggest swells on Maui during the winter months.
Located in an eco-village, the actor's home is an environmentally friendly property, a fact it shares with Woody Harrelson's Maui homes.
Paia: A Popular Town  
The town of Paia on Maui's north shore is growing in popularity. A picturesque area that's packed with charm, Paia calls to travelers looking for a less developed part of Maui. 
And that's why celebrities looking for a Maui home flock there, too. One of the North Shore's most famous residents, and a long-term Hawaii transplant, is country music legend Willie Nelson.
Owen Wilson is known to meet up with Woody Harrelson, Willie Nelson, and former basketball star Don Nelson, for a game of poker.
Owen Wilson And Eco-activism
Owen Wilson is known as an actor who tends to keep to himself, but his eco-friendly home in Paia suggests an interest in environmental activism.
The house has plenty of open spaces and windows to enjoy the natural landscape of Maui's North Shore.
The actor has teamed up with the Surfrider Foundation in the past, raising money to keep oceans clean. As a lover of water sports, this is obviously a cause that's close to his heart.
The Big Bounce
Although we may not know exactly what attracted Owen Wilson to a life on Maui, it isn't hard to see the appeal. However, it's unlikely to be a move motivated by his 2004 film, the terribly reviewed, and Oahu set, The Big Bounce.
Even the Oahu filming location couldn't save the production from awful reviews, and a poor box office turn out.
But Maui might have won Owen Wilson over at the 2005 Maui Film Festival, which featured a tribute to the Wilson brothers.
So, perhaps it's no surprise that the actor bought a property on Maui just two years later. The famously welcoming county obviously made him feel right at home.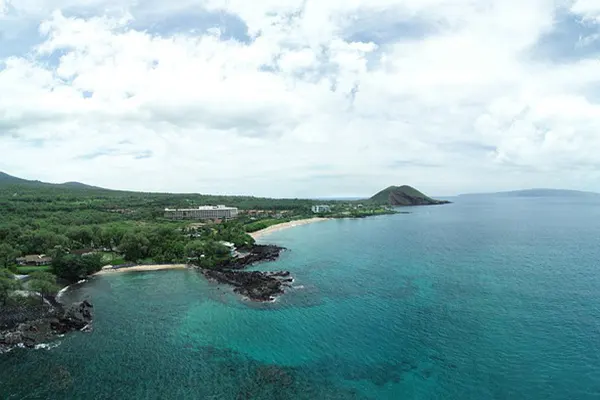 How Much Time Does Owen Wilson Spend On Maui?
Maui is a second home for actor Owen Wilson, as he has another home in Malibu. Although the Malibu home may be more convenient for work, he still spends plenty of time in Hawaii.
Wilson has spoken in the past about the similar traits that drew him to both Malibu and Maui: the sun, and the sea.
In his spare time, the actor enjoys getting out on the water,  swimming and stand-up paddleboarding. 
How Likely Are You To See Owen Wilson Around Maui?
Visitors might see Owen Wilson as he explores the sea from his stand-up paddleboard, heads to the local organic grocery stores, or spends a day exploring the town. 
Paia is a welcoming place, making visitors feel like they're part of the community. Spotting a celebrity while you're out and about is exciting, but Paia has much more to offer than just a glimpse of the rich and famous. 
Paia has a different feel to West and South Maui, with fewer resorts and a captivating charm. Even if you don't want to spend a whole vacation on the north shore, it's a great place to relax for a few days and escape the stresses of the everyday.