You probably won't be surprised to find out that Wailea has some of the best dining options on all of Maui.
If you want fine dining, be sure to head to the resorts—most of them have at least one fabulous restaurant under their roof.
To help you find the best places to eat in Wailea, we've put together this guide. From the swank resort restaurants to a few local favorites, these are the best food options in Wailea.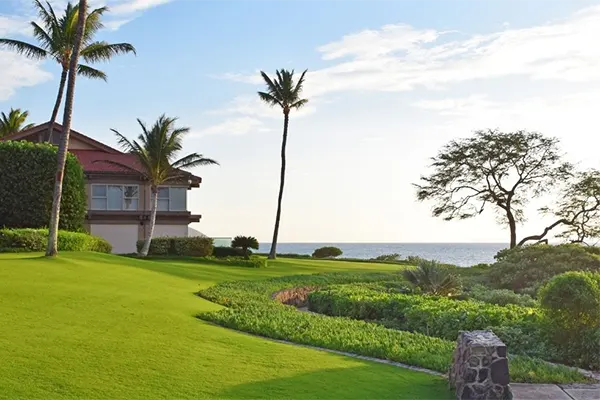 Where To Eat In Wailea
Monkeypod Kitchen
By combining a casual dining experience with quality local ingredients, Monkeypod kitchen has created a restaurant that exemplifies all that's great about Maui.
The food is excellent, as sophisticated yet bold flavoring adds a spin to classic dishes. Complement your meal with one of Monkeypod's exquisite handcrafted cocktails, including a Mai Tai that just might be the best on the island.
Open daily from 11:00am to 10:00pm.
Gannon's
You don't go to Gannon's exclusively for the views, but they are a major selling point for this Maui restaurant.
Spectacular panoramas greet you at Gannon's, where you can enjoy classic dishes and contemporary Hawaiian cuisine.
Once you've finished eating, head over to the Red Bar to finish your evening.
Open daily from 5:00pm to 8:00pm.
Lineage
Family-style dining and an emphasis on Maui hospitality define the Lineage experience.
The Wailea restaurant is focused on supporting local farmers as much as possible, creating dishes that honor Maui heritage, and bringing the aloha spirit to the dining table. 
Open Thursday to Monday from 5:00pm to 9:00pm.
Matteo's Osteria
Matteo's Osteria is an airy Italian restaurant with a laid back charm exemplified by classic Italian dishes.
Slightly off the beaten track, Matteo's feels like a well-kept secret, despite its immense popularity. Try the mahi-mahi, and don't forget to peruse the wine bar.
Open Tuesday to Saturday from 4:45pm to 8:00pm.
Humuhumunukunukuapua'a 
Located in the Grand Wailea, Humuhumunukunukuapua'a serves classic Hawaiian cuisine from a serene lagoon setting.
The menu is compact but diverse, featuring dishes such as Mac Nut Crusted Fish and Huli Huli Chicken. Order a specialty cocktail, and soak up an idyllic atmosphere.
Open for dinner Wednesday to Sunday from 5:00pm to 9:00pm.
Nick's Fish Market
As you might expect from the name, fish is the star of the show at Nick's Fish Market. An upscale restaurant in Fairmont Kea Lani Maui, Nick's serves some of the freshest fish on the island.
An open dining area adds to the romantic appeal of Nick's, a popular place for couples.
Open daily from 4:30pm to 8:30pm.
Ko Restaurant
Ko at the Fairmont Kea Lani Maui is a restaurant with a vision. Designed to tell the rich cultural history of Maui, every aspect of this well-designed restaurant has been chosen to exemplify the best Maui has to offer.
The dinner menu features flavor influences from the diverse population of Maui, and the Sunday brunch is possibly the best in Wailea.
Open daily from 11:00am to 4:00pm for lunch, 5:00pm to 8:30pm for dinner.
DUO
Every dining option at the Four Seasons Maui should be on your to-do list, but we recommend starting with DUO. The casual open air restaurant favors simple dishes elevated by quality ingredients.
Meat lovers should pair their aged steak with the liliko'i bourbon steak sauce, for an island take on an American classic.
Open daily for dinner from 5:00pm to 9:00pm.
Ferraro's Bar e Ristorante
A romantic evening under the stars is on the menu at Ferraro's Bar e Ristorante, alongside classic Italian dishes and a large collection of wines.
The only oceanfront restaurant in Wailea, Ferraro's serves contemporary Italian food made with local Maui produce. Book dinner after 8:00pm for 50% off wine by the bottle.
Open daily from 11:00am to 4:00pm for lunch, 5:00pm to 9:00pm for dinner.
Morimoto Maui
Inspired by a modern Japanese beach house, the elegance of Morimoto Maui is immediate from the outset.
The menu balances the flavors of Japan with Maui cuisine and American tastes, for an exciting fusion. Sample from the sushi menu, and complement your meal with a bottle of sake.
Open daily from 12:00pm to 8:00pm.
Ka'ana Kitchen
Ingredients sourced from local farmers form the bulk of the menu at Ka'ana Kitchen, found in the Andaz resort. The family restaurant uses big flavors and a warm welcome to create an unforgettable dining experience.
Children will love the sweet desserts, and adults will adore the extensive range of wines on offer.
Open daily from 5:30pm to 9:00pm.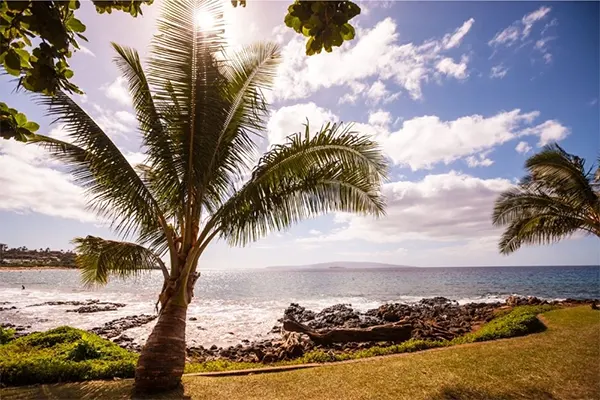 Where Do Locals Eat In Wailea?
Wailea restaurants tend to be on the pricey side, a result of all the high-end resorts they share a coastline with.
For that reason, locals tend to head to nearby Kihei when they plan on eating out. But that doesn't mean there aren't a few charming places that attract locals.
The Pint & Cork
Pub-style dining located in the Shops at Wailea, The Pint & Cork has become a hit with locals and tourists.
Hearty food with big flavors makes The Pint & Cork the perfect stopping point after a long day of exploration.
Open Wednesday to Saturday from 12:00pm to 11:00pm, Sunday from 8:00am to 11:00pm, Monday from 12:00pm to 11:00pm. Closed Tuesdays. 
Honolulu Coffee
Wake yourself up in the morning with a cup of coffee from Honolulu Coffee.
Kona coffee is carefully hand roasted in small batches, ensuring the perfect flavor every time. Pick up a slice of banana bread to go, and start your day on Maui like a local.
Open daily from 7:00am to 1:00pm.
Nalu's South Shore Grill
A Kihei location that's more than worth the trip, Nalu's South Shore Grill is a budget-friendly eatery that specializes in twists on comfort food.
The sandwiches and burgers feature some surprising ingredients, and the low prices are a pleasant shock as well!
Open daily from 11:00am to 9:30pm.