Look out at the beaches of north shore Maui, and you're likely to spot a few surfers enjoying the breaks. And while surfing can seem thrilling, it's also a little intimidating. So, you might want to try boogie boarding instead!
Boogie boarding is a cheaper alternative to surfing that requires slightly less technical know-how to master the basics. It's also incredibly fun, and sure to provide a thrill.
If you want to try your hand at boogie boarding, Maui has plenty of beaches with excellent mellow breaks. Read on for our guide to the best beaches in Maui for boogie boarding.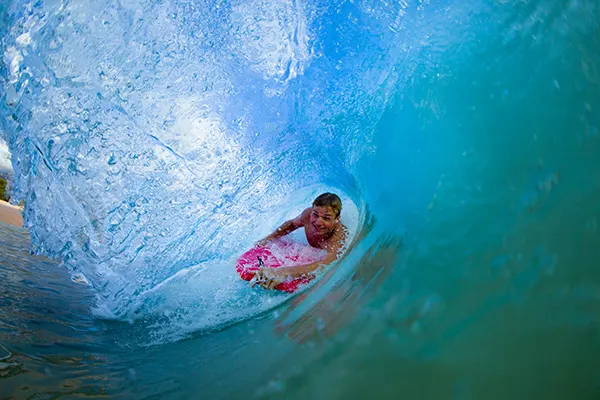 West Maui
D.T. Fleming Beach
The shade of the ironwood trees define D.T Fleming Beach, which has long and consistent breaks that are ideal for boogie boarders. In terms of crowds, it tends to be quieter than nearby Ka'anapali Beach, but can get busy when the waves are right.
When the off shore winds pick up, the breaks at D.T. Fleming are impeccable. Advanced surfers and boogie boarders frequent D.T. Fleming in the winter, but summer swells welcome beginners.
Oneloa Beach
Just down from D.T. Fleming Beach, Oneloa is a quieter spot that still has fantastic breaks.
Found off the Kapalua coastal trail, Oneloa has a deceptive reef at one end, and soft sand at the other.
Surf gets significantly bigger when the winds pick up, so we recommend caution for skilled boogie boarders. But on calm days, Oneloa is a good place to swim.
Napili Bay
Napili Bay is a quiet stretch of coast up from the tourist hubs of Lahaina and Ka'anapali.
The bay is known for attracting big waves in winter, and curious marine life in summer. We recommend visiting during the calmer summer months, when the waves are mellow, and there's less chance of rain.
But if you're strong on a boogie board, then the winter breaks can be pretty spectacular. 
Slaughterhouse Beach
If you have some skill on a boogie board, then go to Slaughterhouse Rock in the winter months and enjoy consistently large breaks.
For beginners, the rolling summer swells are a perfect opportunity to try your hand at boogie boarding. 
Ka'anapali Beach
One of the most beautiful beaches in the world, Ka'anapali Beach is a tourist destination with a wealth of facilities. Grab yourself a boogie board, and enjoy gentle and welcoming waves.
Rental shops and professional instructors make Ka'anapali a great place to learn.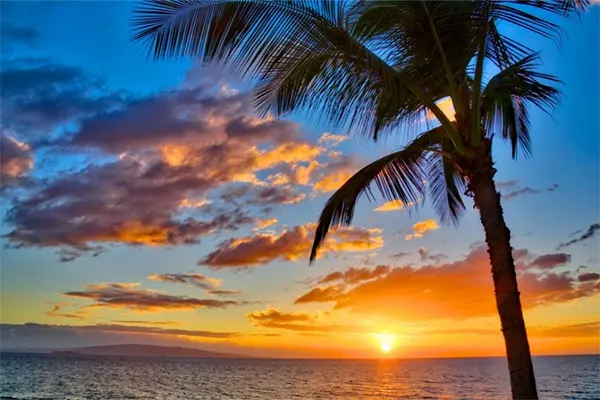 South Maui
Kamaole Beach Park
Kamaole Beach Park in Kihei is a popular place for residents and tourists, consisting of three separate beaches. All have some potential for boogie boarding, but the best of them all is Kam III.
The regular shore break is fantastic for different skill levels, although watch out for south swells. Facilities at Kam III also add to the appeal—there's parking, restrooms, and picnic areas.
Plan your visit carefully. Kam III is a popular beach with residents, and on weekends it gets busy. 
Big Beach
The shore break at Big Beach in Makena is possibly the best on Maui, and this pristine beach draws plenty of boogie boarders in the summer.
The strong breaks make for some impressive barrels, but on calmer days beginners will find Big Beach a good place to get started.
Lifeguards are on hand in case of accidents, and keep an eye on the currents.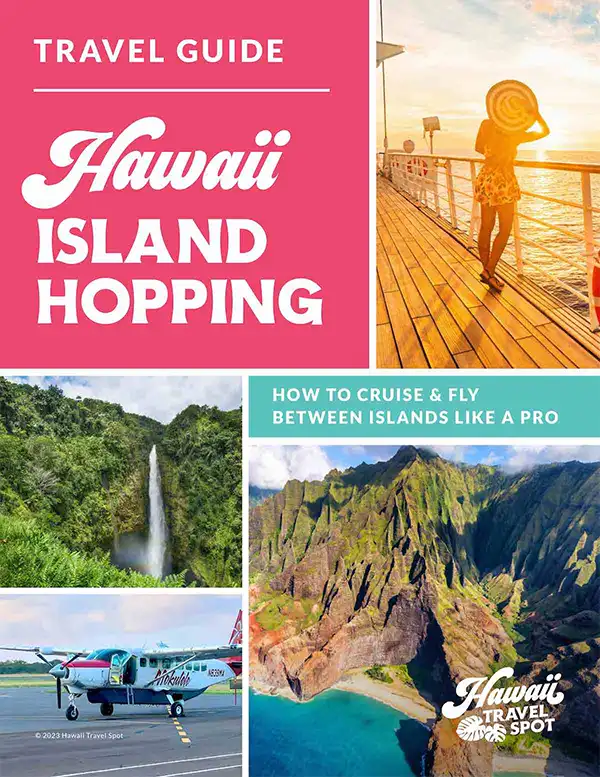 Wailea Beach
Stunningly beautiful and well located, Wailea Beach is a must-see for all Maui visitors.
Water sports are popular here, and good swells make for some excellent boogie boarding.
It may not be our top pick of boogie boarding beaches, but newbies will enjoy the waves. 
Keawakapu Beach
Keawakapu Beach in South Kihei is a gem of a beach (and perhaps the best place for a Maui sunset selfie). It's also an incredible place to try your hand at boogie boarding.
Keawakapu is long and sandy, with rolling waves that beginners can ride. Once you've had enough of the swells, take some time to explore the tide pools.
North Shore
Baldwin Beach Park
The most popular beach on the north shore, Baldwin Beach Park is a well known spot for all kinds of water activities.
Boogie boarders will love the tricky winter breaks, but only those with experience should risk the January waves. In summer, smaller swells are more welcoming.
Paia Bay
Paia is a charming north shore town that attracts surfers and boogie boarders year round. In winter, Paia Bay has world-class swells that require experience.
The near-shore break makes Paia Bay one of the top destinations for talented boogie boarders. Newbies should stay out of the water, and enjoy watching masters at work.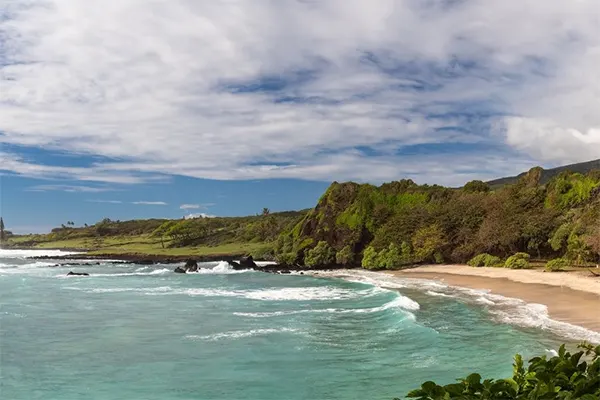 East Maui
Hamoa Beach
East Maui and the Road to Hana are home to many small beaches and underrated gems.
But there are few that can compare to the beauty of Hamoa. Soft sand and clear waters are ringed by green trees, for an unforgettable boogie boarding destination.
There are limited facilities at Hamoa, and the waves can get pretty big, so only confident boogie boarders should head into the waters. 
Frequently Asked Questions:
Can You Boogie Board In Maui?
Yes, you can definitely boogie board on Maui! And we really recommend you give it a go.
Boogie boarding is cheaper than surfing, and most people can master the basics on the steady waves of Maui.
If you're looking for a chance to try out a watersport, but you don't have a large budget, grab yourself a boogie board. Even if your skills aren't quite at a professional level, you can still have fun in the breaks.
When Is The Best Time To Boogie Board On Maui?
Boogie boarding is good year round on Maui, but depending on your skill level, you may prefer summer or winter. 
In winter, stronger winds lead to larger swells, particularly along the north shore. Boogie boarding enthusiasts should visit over winter, and make the most of the impressive breaks that attract huge numbers of surfers.
If you've never touched a boogie board before, then the mellow summer breaks are ideal for learning. But don't worry if you've booked a winter getaway! Head to South Maui, where waves are smaller year round.
As for the time of day, winds tend to pick up in the afternoon, creating bigger waves.