Luxury Wailea is a destination with a lot going on! The beaches are spectacular, the restaurants are world-class, and the shops are luxurious. But do you need a car to see it all?
For a stay at Wailea, a car isn't a necessity—but it does help! In this guide, we'll cover exactly how easy it is to travel around Wailea without a car, and some tips on how to get around without one.
Wailea isn't the most pedestrian-friendly destination, but savvy planners can avoid the costs of a rental. Read on to find out more.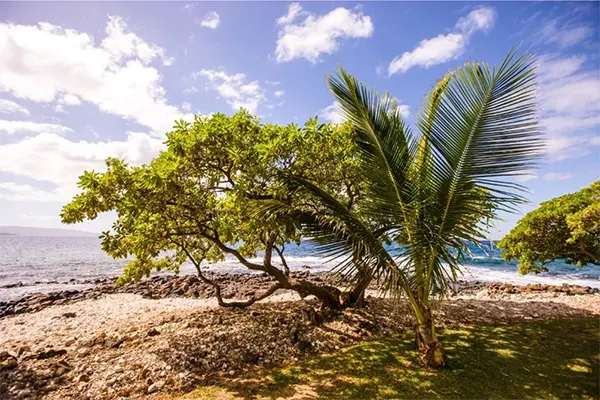 Do You Need A Car If You're Staying In Wailea?
Wailea is one of the most popular resort towns on Maui, providing tourists from around the world with a luxury place to stay.
The numerous hotels border soft sand beaches, and world-class restaurants are often just a short walk away from the waves.
So, do you need a car in Wailea?
It is possible to explore Wailea without a car, particularly if you're after a laid back vacation. Wailea resort hotels tend to be stocked up with everything you need, including easy access to those famous beaches.
With some help from the concierge, you can easily plan a Wailea based stay that doesn't require a rental car. 
Wailea is a destination that combines luxury and relaxation to make your trip as easy going as possible. A car will make it quicker to explore the island, but it isn't a necessity to make the most of Wailea. 
Can You Get Around Wailea Without A Car?
The majority of Wailea resorts are located along the shorefront, with large properties often forming the boundaries between beaches. These hotels are typically home to incredible restaurants and easy services.
Elsewhere, the Shops at Wailea is a classy mall with high-end boutiques, galleries, and more places to eat. 
Across the length of Wailea, there are plenty of places to visit, including golf courses and tennis clubs. And, yes, even more restaurants.
It is possible to navigate Wailea on foot, especially if you use the Wailea Beach Path. This 3 mile path covers the coast of Wailea, and affords some fantastic views. But it is narrow, so it isn't comfortable for groups.
Otherwise, you can try renting a bike or a scooter. This allows you to get from place to place quickly, without the expense of a rental car. And you can better appreciate the scenery from the back of a bike!
Of course, on particularly humid days, biking around might not be your top choice—especially if you're heading out for dinner. 
Although you may not want to rent a car of your own, it's worth taking advantage of taxi and shuttle services that are found across Wailea. This allows you to explore the town, and sample the Mai Tais, without worrying how you'll get home.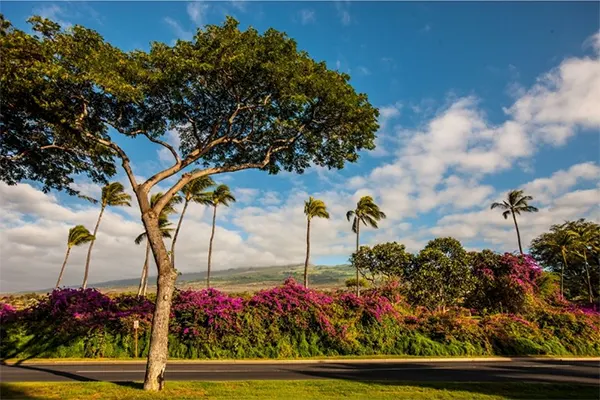 What Public Transport is There in Wailea?
The Maui Bus public transit service is a bus service funded by the County of Maui that runs across the major destinations of Maui.
It does have a route that runs to Wailea, but it doesn't travel any further south. It also doesn't run extensively across Wailea.
The Maui Bus is inexpensive, and the route covers the major tourist destinations. If you want a cheap way to travel between Wailea and West Maui, it's a good option.
However, the bus is definitely slower than taking your own car, and you're likely to find you need to transfer along the way. And the bus isn't much use if you want to explore Wailea itself.
It is possible to explore Wailea without an expensive rental car, especially if you're planning a poolside Maui vacation. But what about if you want to explore the rest of the island?
Do You Need A Rental Car To See Maui?
Before you head to Maui for the first time, one piece of advice you're sure to hear regularly is that you have to rent a car. But you might be wondering if the car is a necessity, and if you can get by on Maui without a car.
If you're staying in a Wailea resort, then it is possible to explore Maui without a car.
Resorts such as the Four Seasons Maui offer shuttle services, or can organize a taxi. Not to mention, many resorts can help you organize day trips out, so you can see all of Maui, without the driving.
There are actually some advantages to not having a car on Maui. If you were planning on driving the Road to Hana, not having a car might be a surprising benefit—as strange as that may sound.
Join An Excursion Instead
By booking onto an excursion, you still get the chance to explore the Hana Highway, with none of the fear from being behind the wheel as you navigate the tricky turns and bends.
And you can avoid clogging up the roads with another vehicle by booking yourself onto a tour!
Have The Residents Show You Around
Without a car, you also get a chance to try the taxi services and ride-shares of Maui, and an opportunity to interact with the locals.
No one knows Maui better than the residents, and a good passenger might find themselves privy to some helpful local suggestions.
But A Car Is Still Easier
With all that said, a car really does make a trip to Maui easier. Maui is packed full of interesting spots, hidden beaches, and tucked away history. With your own car, you're free to take a meandering exploration of the Maui scenery.
And if you're driving along the coastline and a certain food truck happens to catch your eye, there's no need to discuss whether it's time for a taco with your tour group (or noodle bowl, or curry, or whatever you ono grindz might have caught your eye).
So, Do You Need A Car in Wailea?
The short answer is no, you don't need a car in Wailea. The longer answer is you don't need a car, but it will make your stay significantly easier.
Without a car, be prepared for some serious planning to ensure you can do everything you want to do.