The Marriott's Wailea Beach Resort and Hyatt Andaz Maui are two big name hotels nestled on the coast of Wailea, South Maui.
Despite having an incredibly close proximity, each hotel is sure to provide a different sort of stay for Maui vacationers.
If you aren't sure which resort is right for you, check out this guide. We cover the restaurants, pools, rooms, and facilities that set these hotels apart.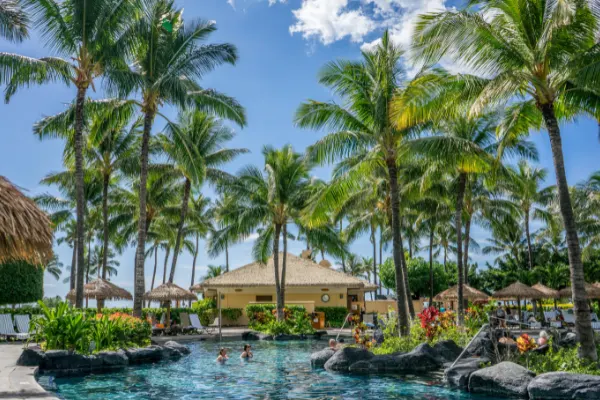 Which Has The Better Location, Andaz Maui Or Wailea Beach Resort?
When it comes to location, it's really difficult to make a choice between Andaz Maui and Wailea Beach Resort.
Not only because they both have top locations, but because the two resorts are practically neighbors. They can be found very close to each other in Wailea, on the South Maui coast.
There is one surprising advantage to Andaz Maui: despite the name, the Wailea Beach Resort doesn't actually have direct access to a beach. Instead, it's nestled between Wailea and Ulua beach.
It's only a very quick walk from resort to beach, but not quite as quick as a trip from Andaz Maui to the Mokapu sands it sits on.
What Are The Rooms Like At Andaz Maui And Wailea Beach Resort?
Andaz Maui has attractive rooms, with large windows that let in lots of natural light. Décor combines neutral tones with quality materials to create a subtly sophisticated finish.
Wailea Beach Resort has chosen minimalist décor, with neutral tones accentuated by splashes of dark decoration.
The overall effect is one of classic taste and natural simplicity, especially as large windows let it an exceptional amount of light.
Rooms at both resorts provide access to a private lanai, offering views over to the Pacific (or back towards the hotel, depending on what you pay).
There are nice natural touches to both resorts, which helps reflect the Hawaiian setting without overdoing it.
Comfort and elegance is clearly key to the design of both the Andaz and the Wailea Beach Resort.
Can You Rent A Suite Or Villa?
For extra space during your stay, Andaz Maui has both suites and villas available for rent. These come in multiple different sizes, with the villas including enough amenities to really feel at home.
It's a little different at the Marriott Wailea Beach Resort. There are several suites available, with a separate bedroom and living space. Or, you can choose to book a Sundeck room.
These have no extra indoor space, but do include an exterior deck that adds 150 square feet to enjoy the Wailea sunshine.
Is The Pool Better At Andaz Maui Or Wailea Beach Resort?
Andaz Maui has gone for simplicity with their pool, but don't take that to mean basic.
Four tiers of cascading infinity pool stretch from the top of the resort to the bottom, and provide plenty of levels to accommodate guests looking to lounge, swim, or play.
And for adults, the serenity pool is tucked away from the action and provides a place to relax.
Wailea Beach Resort has gone all out with pools, offering 5 pools to accommodate your every need.
For the adventurous, the NALU pool has 4 water slides, including the longest resort slide on Maui. Adults can head to the Maluhia Serenity pool, a heated pool with a chilled out vibe.
Or enjoy the Ohi pools, 2 oceanfront pools with hot tubs and an incredible infinity edge. And then there's the whirlpool, in case you didn't have enough fun with all the rest.
What About Restaurants?
Food is a big deal at Andaz Maui, and you're unlikely to be disappointed with what's on offer.
The star of the show is Ka'ana Kitchen, a farm-to-table restaurant that focuses on serving local ingredients with Hawaiian influenced flavors.
Morimoto Maui dishes up sushi created using the best catches of the day, and even poolside snacks from Bumbye Beach Bar are exceptional.
The highlight at Wailea Beach Resort is Humble Market Kitchin by Roy Yamaguchi. The food is inspired by Hawaii, and the exciting menu provides big flavors.
Kapa Bar and Grill is a chilled out dining experience, while Mo' Bettah Food Truck provides fuel and flavor for a day exploring the pools.
Is There A Spa?
The Awili Spa and Salon at Andaz Maui tailors the treatments to the guests, to perfectly suit your needs.
Local Hawaiian ingredients are used, alongside traditional Hawaiian practices, for a relaxing cultural experience. There are also salon treatments available, so you can book a complete package and really indulge.
Head along to the Mandara spa at Wailea Beach Resort, which covers everything from massages to waxing. There are even services for the kids, so the whole family can indulge on vacation.
There isn't much to choose between the spas, but we do like the Awili Spa and Salon dedication to personalization.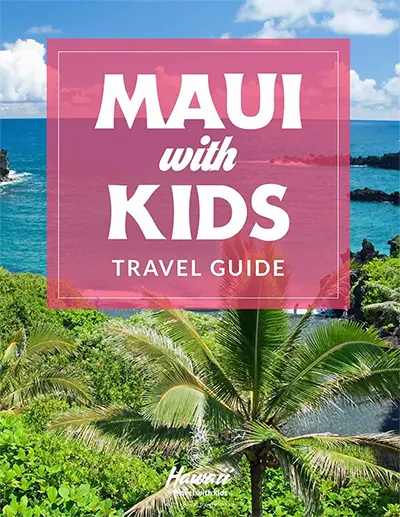 What Is Better At Andaz Maui?
Andaz Maui cultivates an atmosphere of elegant relaxation.
It doesn't have the thrills and luxury of some other resorts in the area, but the charm of the location combined with a peaceful atmosphere has made it a popular choice for couples.
The spa is also excellent, and the restaurants offer a real variety of flavors.
What Is Better At Wailea Beach Resort?
Wailea Beach Resort really sets itself apart when it comes to the pool options. There is something for everyone, and children will fall in love with the incredible slide system.
In fact, the entire resort is packed with little touches for families to enjoy, including a kids club for 5-12 year olds.
And on rainy days, the GameSpace is open for families to keep children happy (and occupied) when they can't get outside.
Next Door Neighbors With Distinct Appeals
If you choose a stay at either the Andaz Maui or the Wailea Beach Resort, you're sure to get a good look at the other.
These two properties are Wailea neighbors, and both have plenty of features to consider. Despite their proximity, these are resorts with very different appeals.
Other Places To Stay In Maui
We've written quite a bit about all of Maui's available lodging, and continue to do so, but we wanted to share a few more places to stay from our friends at Booking.com. 
A Resort Stay: The Four Seasons Resort in Wailea is the cream of the crop of resort stays, with restaurants, ocean views, an on-site spa, and the Shops at Wailea are just down the road. Couples particularly love The Four Seasons!
Bed and Breakfast: Sometimes, it's all in a name, and Adventure in Paradise is exactly what it sounds like, located in Haiku on Maui's north shore. Wake up to a 180 degree view of Haleakala summit every morning from your private patio.
Hotel: The highly rated Maui Sunset hotel combines laid-back atmosphere and the beach of Waipuilani Park. Also, it's only 1.7 miles from the Elleair Maui Gold Club!
Vacation Home: Find your home away from home at Puu Koa Palms, six minutes from Hookipa Beach, and near the Hana Highway. Also particularly great for couples!
Villas: If you're looking to vacation in style with your own villa try the Andaz Maui, which include all the expected amenities along with grills and plunge pools.