Kaanapali Beach is three miles of pristine water and white sand. It has been recognized as the best of America's beaches.
Historically, Kaanapali was a retreat place for Maui's royalties. Today, Kaanapali has become a famous snorkeling spot for people from all over the globe.
So, yes you can snorkel at Kaanapali Beach!
What Can You See Snorkeling at Kaanapali Beach?
The best area to snorkel in Kaanapali beach is Black Rock. You can use the rock itself as your guide to reach a sandy bottom. There are many corals near Black Rock, and there is a small cove.
However, be aware of the water current. At the endpoint of the rock, you will see a sandy bottom of about 30 feet.
Black Rock is the best spot to see different fishes, such as boxfish, butterflyfish, cornetfish, eels, goatfish, and many other species.
You may also spot sea stars, eagle rays, turtles, sea urchins, cucumbers, etc. Moreover, you will see different corals, such as Blue Rice, Branching Rice, Cauliflower, etc.
Can Beginners Snorkel at Kaanapali Beach?
Yes, beginners can snorkel at Kaanapali beach.
If you're not a good swimmer, you can snorkel with a local swim guide.
You may find it helpful to use floating devices or a life vest to keep you safe, which can be rented from local stores.
Where Can You Rent Snorkeling Gears Near Kaanapali Beach?
Below are the top three best stores where you can rent snorkeling gears near Kaanapali Beach:
The Snorkel Store
Not only does The Snorkel Store allow you to rent their gears, but they give you relevant information about ocean and beach conditions.
Moreover, they offer personalized maps to follow, depending on the conditions. While fitting their gears, their team will give you information about best practices when snorkeling.
At The Snorkel Store you can rent:
Fins
Float belts
Mask
Snorkel
They also offer cabana sets, beach umbrellas, and coolers.
Boss Frog's
Boss Frog's is a one-stop-shop where you can rent everything you need. From Boss Frog's you'll be prepared to head out to the water as quickly as possible.
You can rent the following here:
Snorkel gear
Flotation devices
Underwater cameras
Paddle Boards
Surfboards
Bodyboards
You can also reserve the things you need online before coming to their shop. They also offer beach chairs, umbrellas, and coolers.
Booby Bird Activity Rental
Safety is a priority at Booby Bird Activity Rental. The shop takes pride in putting its customers at ease when talking about safety.
The shop owner, Carlos Lamas, is a CPR and first aid instructor who founded this shop in 2021, in the middle of the pandemic.
They offer the following:
Snorkel gears for kids
Small, medium, and large-sized snorkel gears for adults
Roof racks
Small, medium, and large-sized float belts
Tandem kayaks
Single kayaks
Stand up paddle boards with different sizes
Beach coolers
Beach umbrellas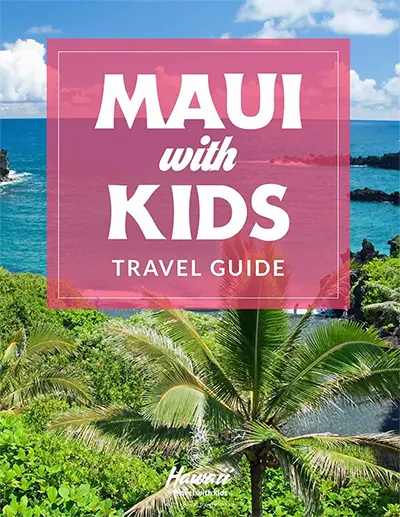 Is it Dangerous to Snorkel at Kaanapali Beach?
Yes, snorkeling can be dangerous if you do not have the right gear and do not know best practices.
Below are some tips to keep you off from danger when snorkeling at Kaanapali Beach:
Do not snorkel near Black Rock's point alone if you are a beginner. The area is prone to strong currents. As a beginner, you can begin by snorkeling close to the shore, especially if you are alone. If you want to explore near Black Rock's point, you can do so with a guide and appropriate safety gear.
Go with a partner when snorkeling so you can keep an eye on each other in case of trouble.
Wear the right gears. When snorkeling, you need the essential gears such as fins, a snorkel, and a snorkeling mask. Also, make sure you are wearing the correctly sized fins.
Learn to clear your mask to see everything in the sea. You can use gels for defogging, or even baby shampoo.
Learn to drain the seawater from your mask. Usually, water fills up your mask if you do not wear the correct size. You can lift its bottom and drain the water above sea level. But suppose you want to get rid of water from your mask while underwater? Lift its base and blow using your nose. Then, quickly return the mask to your face.
Practice using your snorkeling gears before you go to the sea. You can start practicing in a pool or any shallow water.
Do not swim fast. Swimming fast will quickly tire you out. When snorkeling, focus on relaxing and floating with the help of your gear.
Feel the temperature of the water first. You can wear a wetsuit to keep you warm if it's cold. If while snorkeling you feel chilly, put your arms across your chest to keep some body heat. (Though you shouldn't run into this issue on your visit to Maui!)
Respect the sealife. Do not touch sea creatures or corals while snorkeling. Touching them may harm them. Keep in mind that they are also living creatures.
What Is the Best Time of the Day to Snorkel at Kaanapali Beach?
It's best to snorkel in the morning when the sea is at its clearest and calmest, unless the weather is awful.
It's also the best time for water visibility. So it will make your snorkel adventure that much better.
Yes, Go Snorkel At Kaanapali Beach!
Kaanapali Beach has a lot to offer, and on your trip to Maui snorkeling should be near the top of your bucket list.
Make sure you visit their shops first and rent the equipment you need. Bear all safety tips in mind as well. There is nothing to worry about when you're prepared
And know that Black Rock is not only for snorkeling, but you may also try scuba diving and cliff diving.