Many factors influence tourism in Maui and that can affect how many tourists visit Maui every year.
Every year, Maui sees a fairly consistent number of tourists, numbering over 215,000 visitors each month.
There is a drop-off during January and February, most likely caused by the rainy winter season which runs from November through April each year.
Below, we detail how many people visit the island and the factors that influence tourism on Maui.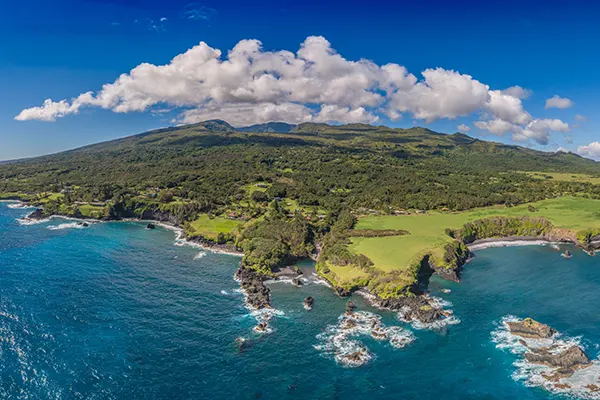 What Are The Busiest Months For Tourists Visiting Maui?
Maui is a year-round destination. The weather is great in pretty much any month, but some months do have many more visitors.
The busy season typically runs from March through December, and peaks in July and August.
If you have your heart set on visiting a tropical island in the winter, between December and February are the driest months. But make sure to bring a jacker when visiting in the winter as the island can get chilly.
Maui's winter months—November through February—are also when whale watching tours are most abundant. Whale watching season occurs more frequently during this time compared to summer.
When Is The Best Time To Go To Maui For Your Holiday?
There is no definite answer but if you want to visit Maui with the smallest crowds, you should visit in January, February, September, October, or November.
That's because June through August are the busiest months.
So what about rain in the winter season?
Well, even though rains can be a daily occurrence during the winter months, more often than not rainy days are interspersed with sunny ones. The rainy months total only about 2.5 inches of rain.
We suggest planning your trip as far ahead as possible so that you can book activities and lodging without issue. It's best to start planning 6 months for peak season and 3 months (or more) in advance for off-peak travel.
Why Do Tourists Visit Maui?
There are many reasons to visit Maui: its fantastic scenery, the great weather, and so on. But why do tourists actually go?
Here are some reasons:
It's a vacation destination. Many people go to Maui for the beaches, warm weather, and tropical vibe. It's also known for having great hiking trails and waterfalls.
To get married. Maui is a popular place for couples to get hitched because it has great weather year-round, which means you can have your wedding ceremony outside just about any time of the year.
To honeymoon or travel with family or friends. Maui is one of the most popular destinations in Hawaii for honeymooners and people traveling with friends and family members. It's also easy to travel around the island in comparison to other islands in Hawaii because everything is relatively close by when compared to other Hawaiian islands like Oahu.