Maui is one of the most popular vacation spots for people around the world. With that being said, it can be tough to book accommodation during the peak season, from April to October.
So, choose September. September is the perfect time to visit Maui: great weather, fewer crowds, and many activities including surfing competitions.
Read on for more reasons why September is a terrific time for a Maui vacation.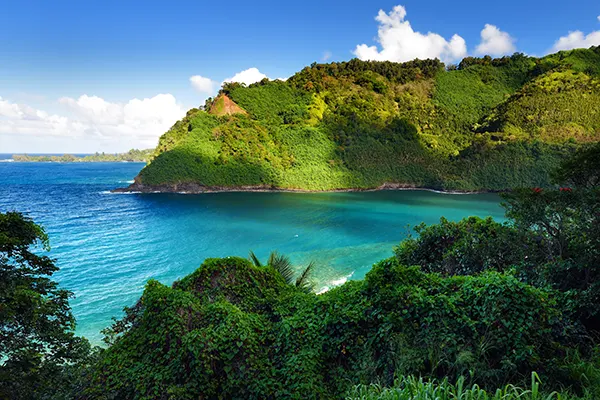 Reasons Why You Should Visit Maui In September?
September is considered the "Golden Month" in Maui because it's when the weather is still sunny and warm, but not scorching hot. There are typically no typhoons, hurricanes, or tropical storms.
The weather is still fine and perfect for those who want to enjoy outdoor activities.
September is an excellent time to enjoy Maui's beaches and water activities. There are fewer tourists than at other times during the year, making it easier for you to swim, snorkel, surf or even just enjoy a relaxing walk on the beach.
The price of flights are also much cheaper in September. And you can expect lower rates when you book your flight at least six months prior to your departure date.
September is also a great month for those who are looking for a romantic getaway with their loved ones. You have more options available to you when it comes to booking rooms and making reservations at restaurants.
Can I Swim At The Beach In September?
Yes, you can swim at the beach in September in Maui. In fact, it's the best time to swim in the ocean.
Here are a few things to keep in mind if you plan to spend some time swimming in September:
The days are still hot, but the water is warm. The water temperature will feel warm even if the air temperature is in the low 80s.
Swim early in the day when it's cooler and later when it's warmer.
Wear your sunscreen. The sun is still strong enough at this time of year that you need to apply sunscreen every couple of hours.
If you want to snorkel, bring your own gear or rent snorkel gear at your hotel or an outdoor gear shop like Maui Dive.
What's The Weather Like In Maui In September?
On average, September brings nearly three inches of rain to the island, so that there is often a fair amount of water in the streams and rivers. The good news is that temperatures are generally warm during the day, reaching highs in the lower 80s and dropping down into the upper 60s at night.
The most rainfall occurs in the western portion of the island along the Napali Coastline, where accumulations can be more than five inches. As you travel eastward and climb up the elevation rainfall decreases quickly.
Things will start wet but should begin to improve by mid-month with less rain falling each day.
Being prepared for what Mother Nature has in store for you will allow you to make the most of your time on Maui.
What To Do In Maui In September
September is an excellent time to visit Maui. The weather is still warm and sunny, but not as hot and humid as it can be in June, July, and August. It's also a little less crowded than in the busy summer months.
Tennis players will love the Kapalua Tennis Garden and Resort, which offer great courts for all levels of play.
Golfers will enjoy the wide variety of courses on Maui, as well as the beautiful views.
September is a great time to take a round-island road trip around beautiful Maui. T
The black sand beaches are less crowded than in the high season, and whale watching is still possible in September.
For those who like water sports, snorkeling is great all year long on Maui, but September offers the best chance of seeing dolphins while you're exploring.
Hiking is especially nice in September because you won't find yourself hiking through rain forests filled with week-old rainwater and mud puddles.