Nothing makes the day start better than a good breakfast. Maui does breakfast right. This is hearty, stick-to-your ribs stuff, which is sure to fuel you through a long day spent exploring Lahaina.
Breakfast in Lahaina can be a simple affair, or an elaborate meal. From local delicacies to more familiar quick bites, there's something for everyone to be found across the cafés of Lahaina.
And don't forget to grab a coffee: Maui is known for some of the best brews around.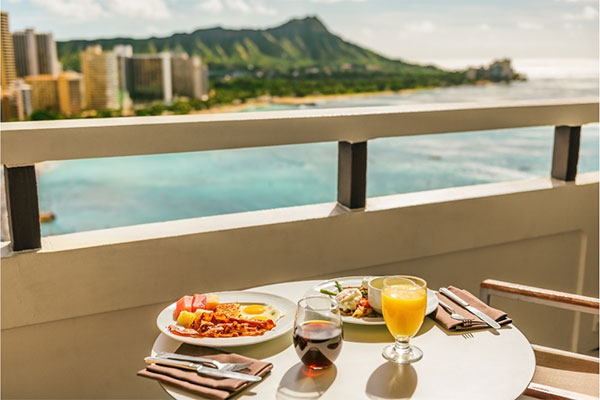 What To Order For Breakfast On Maui
Breakfast is the most important meal of the day, and that's especially true on Maui. A typical Lahaina breakfast is a hearty meal.
A Loco Moco is a Maui staple consisting of a burger pattie, rice, and lots of gravy. Or try the Hawaiian breakfast plate, which combines eggs and rice with traditional Hawaiian meats.
For a lighter choice, look for pancakes, especially those with mac nuts. Health food lovers can enjoy açaí bowls and fresh fruit smoothies.
Can You Get Brunch In Lahaina?
Brunch culture isn't huge in Maui, but it's definitely growing. More and more cafés are now serving their banana bread and Loco Moco well into the afternoon.
You may struggle to find bottomless mimosas, but a long and slow breakfast/brunch is becoming a popular choice in Lahaina.
Best Breakfast in Lahaina
Best Breakfast Location
Mala Ocean Tavern
Build your own omelette and Bloody Mala at the Mala Ocean Tavern, which serves breakfast alongside some of the greatest views on all of Maui.
This beachfront location combines fresh ingredients with a talented chef, for a mouthwatering menu that's sure to fuel you for a busy day in Lahaina.
Open daily for brunch, 9am to 2pm.
Healthy Breakfast Choices
Choice Health Bar
An açaí bowl in the sunshine is a perfect way to spend a Lahaina morning, and no açaí bowl is better than those at Choice Health Bar.
Fresh and local ingredients make up everything on the menu, which is all an incredible blend of healthy and delicious.
Try the POWabunga açaí bowl for a dish of sunshine, or one of the fresh baked muffins for something on the go. Some Maui breakfasts can be heavy, so this is the ideal choice for a day when you're craving lightness.
Open daily 8am to 3pm.
Belle Surf Café
Belle Surf Café offers healthy food choices, local coffees, and a laid-back atmosphere. Smoothies and Greek yogurt bowls provide a fresh start to the morning, while the bagels and toasts offer something a little more substantial.
Enjoy it all surrounded by the relaxing vibe of Belle Surf Café, which taps into that unique charm of Maui.
Open Monday to Saturday, 8am to 2pm.
Quick Bites
Westside Bagels
Maui may be known for a lot of things—sunshine, surf, celebration—but bagels isn't exactly one of them. However, even native New Yorkers will have to agree that Westside Bagels make some of the best bagels around.
Authentically hand-rolled and kettle-boiled, this takeout breakfast is sure to hit the spot if you find yourself craving a taste of home. The menu covers all the classics—from BEC to Lox—and pairs with local roasted coffee for a fusion experience.
Open Wednesday – Saturday 8am to 1pm. Closed Sunday – Tuesday.
Best for Big Appetites
Down The Hatch
Breakfast at Down the Hatch is served from 7:30 to 11am, and the extensive menu is packed with delicious food.
The pork belly benny is a particular favorite, served with home fries that are always crisped to perfection.
Enjoy with a mimosa, or a carafe of their signature Lahaina sunrise. 
Open daily 7:30am to 11am.
Betty's Beach Café
Big open windows overlook the sparkling blue ocean at Betty's Beach Café, where you can get yourself a breakfast big enough for any appetite.
Try the mahi Benedict for a uniquely Hawaiian take on a classic, or the Loco Moco, which uses all natural Maui Cattle Co. beef. 
Open for brunch daily, 8am to 2pm.
Best Coffee
Kihei Caffe Lahaina
The all day breakfast at Kihei Caffe in Lahaina means you can enjoy this hugely popular breakfast spot whenever the cravings hit you.
With a menu full of hearty fare, as well as something for the keiki (little kids), you'll quickly see why this café brings the crowds.
Start the day right with one of the house specials: the Surfer Dude sandwich is particularly good after an early morning hitting the waves.
Open Thursday – Tuesday, 6am to 2pm. Closed Wednesday.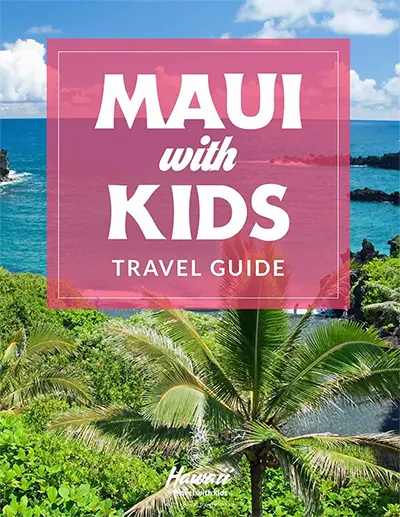 Café Café Maui
If you prefer a shot of espresso over a sunrise surf to wake you up, then Café Café Maui has the menu for you.
Their breakfast sandwiches are delicious, their signature smoothies are thick and fresh, but really—it's all about the coffee.
The knowledgeable staff can guide you around their own "Red Catui" espresso blend, or help you pick from a local favorite. Open from 7am, their espresso is the perfect complement to an early start.
Open daily 7am to 2pm.
Honolua Store
Honolua Store may not have the most exciting of appearances, but the restaurant inside serves a breakfast menu that's sure to please.
A general store combined with a deli, Honolua Store uses fresh ingredients and a relaxing atmosphere to create a surprisingly enjoyable breakfast.
Their Island Breakfast is stick-to-your ribs stuff, and the drip coffee is locally sourced. Once you've finished eating, head into the main store to do a bit of shopping.
Open daily 6:30am to 6pm.
Local Grinds
Castaway Café
Tucked away on the beachfront of Ka'anapali, Castaway Café is a secretive spot with a fast growing reputation. Get in now, before the crowds have a chance to discover it.
The menu includes local specials that are best enjoyed with the gorgeous scenery of Ka'anapali. Try the Paradise Pancakes, they taste just as good as they sound. 
Open for brunch daily 8am to 1pm.
For A Sweet Tooth
Leoda's Kitchen and Pie Shop
A breakfast pie may not seem like the most classic of dishes, but Leoda's Kitchen and Pie Shop sweet varieties will soon have you convinced.
Their breakfast menu contains all the fresh baked deliciousness that Leoda's is known for, and their pineapple mac nut pie definitely counts as a balanced breakfast.
Open daily 10am to 6pm.
Breakfast For Special Occasions
The Plantation House
The Plantation House sits in Kapalua, and serves breakfast from 8am until 2pm. You may find you need every one of those 4 hours to peruse the incredible menu, and enjoy the spectacular sights offered from the restaurant.
This is known as a romantic evening spot (great for honeymooners!), but it's also a great place for breakfast that's just a bit special. Complement your Banana's Foster Pancakes with a specialty cocktail, served with a Maui twist.
Open for brunch daily 8am to 2pm.
The Gazebo
The Gazebo would be almost impossible to find if it weren't for the long queue of people that announces its presence!
Expect to have a wait for breakfast, although the gorgeous ocean views can help soothe any annoyances.
Once you're inside, the spectacular omelette bar and delicious mac nut pancakes more than make up for the delay.
Open daily 7:30am to 2pm.