Close your eyes and think of a typical Maui beach. You're probably picturing white sands, sparkling seas, and the South Maui crowds.
But the island is also home to beaches that are a little more atypical. For example, the black sand beach of Wai'anapanapa State Park. 
The black sand beach is an area that has to be seen to be believed, which is why it's such a popular spot on the Road to Hana.
Because it's so popular, a reservation system has been introduced, so everyone can enjoy the area properly. Learn how to secure your spot here.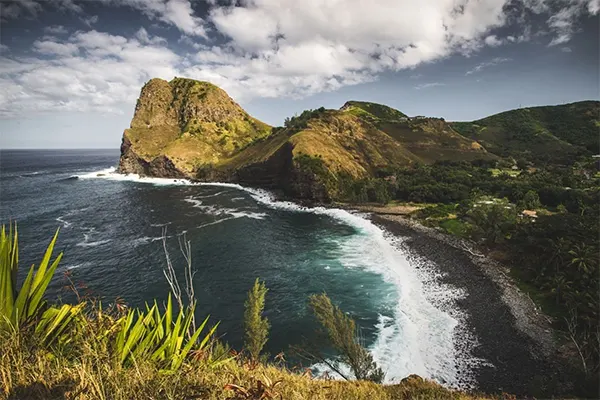 Where Is Maui's Black Sand Beach?
Maui's black sand beach is part of Wai'anapanapa State Park, which can be found along the Road to Hana.
It's located at mile marker #32, which is roughly 53 miles from Kahului, so a good way through the journey. 
Do You Need A Reservation To Visit Maui's Black Sand Beach?
Yes, you do require a reservation to visit the famous black sand beach of Maui, and the rest of the Wai'anapanapa State Park.
This rule was implemented to combat the way that growing numbers of visitors made the park less enjoyable for both tourists and residents. Reservations for Wai'anapanapa can be made here.
To visit Wai'anapanapa by car, you must make a parking reservation, and a separate entrance reservation for all members of the party. Parking for a standard car is $10, but larger vehicles pay an increased fee. Walk-in entry is $5. 
A reservation doesn't just grant you access to the black sand beach, but to all the incredible sights of Wai'anapanapa State Park. 
Do You Need A Reservation To Camp At Maui's Black Sand Beach?
Wai'anapanapa State Park also offers the exciting chance to camp under the bright Maui stars, just footsteps away from the beach.
Camping reservations must be made at least 3 days in advance, and can be made up to 90 days in advance. Campsite reservations are available from $30 for non-residents.
Camping is allowed only in camper vehicles modified for sleeping, so you can't just drift off in your car. Tent camping is also permitted at certain times.
Don't have a camper? You can still spend the night in Wai'anapanapa State Park Cabins are available for overnight stays, and some are just minutes from the ocean.
This is perfect if you want to fully explore the Road to Hana, without needing to rush back to the resort. Find out more about camping reservations here.
Visiting Maui's Black Sand Beach
The famous black sand beach of Maui is found in Wai'anapanapa State Park, along the Road to Hana.
Formed by the lava rocks left by ancient eruptions in Maui's volcanic park, and worn down by the powerful trade winds and tides.
The black beach is an epic site, and well worth the booking fee. Here's what you need to know before you go:
Reservations can be made up to 30 days in advance, but must be made at least the day before your visit. Same day reservations are not available.
Reservations are required for all vehicles and walk-in entries. It isn't just a parking fee, so don't plan on parking up the road and walking in. The road is private property, your car will be towed, and you'll still need a reservation.  
Residents are not required to make a reservation, and a certain number of parking spots will be held back to allow residents entrance. 
When making a reservation, vehicles are required to select a time slot. Time slots cover roughly 3 hours of the day, so you aren't required to choose an exact arrival time.
Reservations are final, and can not be changed once made.
A parking pass is not the same as an entrance pass. All members of the vehicle will need to pay a separate entrance fee of $5 (unless they're a resident).
Can I Book Multiple Time Slots?
Yes, you can book multiple time slots, although you will have to pay for each one. Multiple time slots allow you to spend as long as you want in the park, and turn up whenever you can. 
Time slots for Wai'anapanapa cover two and a half to three hours, but they're only good for that time period. If you've booked from 10am to 12:30pm and you turn up at 12, you only have 30 minutes to explore.
Multiple slots give you more flexibility. If you want to spend the day in the park, you have to book all time slots required.
Wai'anapanapa State Park is located on the winding Road to Hana. Many choose to drive the Road to Hana as a day trip, stopping anywhere that catches their eye along the way.
Even those with a clear-cut itinerary can still find themselves running behind time.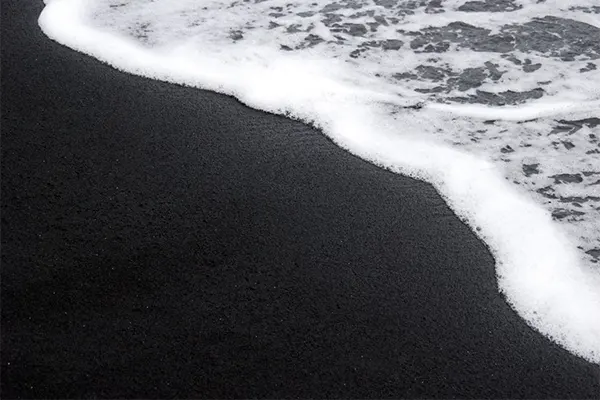 Why Do Maui's Black Sand Beaches Need A Reservation?
If you've ever traveled the Road to Hana, then you'll be aware that the most popular visitor spots can get busy. This is a problem in and of itself, as large numbers of visitors make sticking to the designated path difficult.
It can also lead to congestion on the roads as people wait for a spot in the parking lot. The reservation system is more pleasant for visitors and for members of the local community.
The other issue is that while most of the visitors are respectful, there are always some who fail to pay attention to the "leave no trace" requirements of Maui parks.
Although the littering still happens even with the booking system, it does make the cleanup easier to control. 
Should I Reserve A Spot At Maui's Black Sand Beach?
If you plan on driving the Road to Hana, a reservation for Wai'anapanapa State Park is a must. As well as the incredible black sand beaches, the park is home to hiking trails and heiau that are an exciting addition to the trip.
With tickets potentially available up to the day before your visit, and long entry times, you'll still have flexibility for the rest of your drive.