Maui is one of the most visited islands of Hawaii and features a beachside area called Kaanapali, which hosts a wide range of hotels and resorts.
But every hotel in the region is competing with one another to convince you to stay with them, so it can be pretty tricky to decide where the best place will be for you.
In this comparison guide we'll take a look at two of Westin's top hotels in the area: the Kaanapali and the Nanea. By the end of this article, you should have a much clearer idea of which hotel suits your Kaanapali vacation needs best, taking you one step closer to paradise!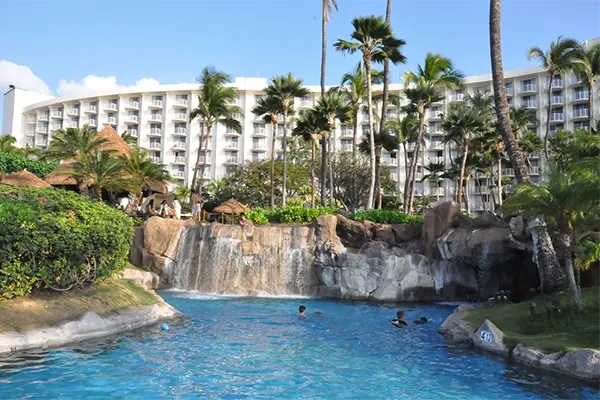 Local Places Of Interest
Both the Westin Kaanapali and Nanea are located very close to each other, so there isn't too much difference between their locational benefits. Below are some of the key places in the surrounding area that may make your stay more enjoyable:
Budget Car Rental
Enterprise Rent-A-Car
EagleRider Motorcycle Rental
Times Supermarket Honokowai
A few small cafes, restaurants, and bars
Kaanapali Golf Course (5 minute drive)
It's also worth mentioning that both hotels provide guests with easy access to the famous Kaanapali beach, which offers stunning views, perfect ocean water and is pretty much the main attraction for the area.
Accommodation At The Westin Kaanapali
Rooms and villas at the Westin Kaanapali are fairly limited in variety but still provide a good level of comfort for a variety of party sizes. Also, all of the options listed below come with choices between oceanfront, ocean view, or island view.
Studio rooms: These rooms contain one king sized bed, a sofa bed and all the basic amenities like a bathroom and wardrobe. It's a good option for those traveling solo or as a small group. It's also the least expensive option of the three.
1 bedroom villas: Here, you'll get the same king sized bed and sofa bed as the studio but you'll also be given a fully equipped kitchen, balcony, and separate living area.
2 bedroom villas: This option provides all the same features as the 1 bedroom equivalent, but has a capacity for more people, thanks to the extra bedroom.
Accommodation At The Westin Nanea
At the Westin Nanea, there are no options for small, studio style rooms—only villas. This means there is slightly less variety in the options available and no promise of an ocean view, just oceanfront or resort view.
The villas come with either 1, 2, or 3 bedrooms and are pretty much the same apart from that. They all feature a sofa bed, fully equipped kitchen, dining area, living area and balcony. Naturally, they also come with the basic amenities you'd expect from any hotel.
There really isn't much difference in quality between any of the villa options aside from the number of bedrooms and, consequently, the overall size of the villas.
Dining At The Westin Kaanapali
The various options for restaurants and bars at the Westin Kaanapali make it pretty easy to spend an entire vacation here without leaving the premises.
Auntie's Kitchen: This charmingly named restaurant serves a host of American comfort foods, as well as authentic Hawaiian cuisine made with locally sourced ingredients.
Pailolo Bar & Grill: Pailolo's is a sports bar, equipped with ESPN so you never have to miss a big game.
Pulehu Italian Grill: The Pulehu restaurant combines Italian cuisine with fresh, local ingredients and has won awards for being the best Italian restaurant on the island. 
The Westin Kaanapali also hosts Pu'ukoli'i General Store and the Kai Ala Market where you can pick up essentials and groceries for your villa, as well as freshly made food that can be bought ready to eat.
Dining At The Westin Nanea
At the Westin Nanea, another wide variety of food and drink options are available to all guests.
Mauka Makai: Mauka Makai is a restaurant that serves a variety of different cultural cuisines and is located right next to the water for the perfect dinner ambience.
Inu Pool Bar: The Inu Pool Bar offers a range of different Maui inspired snacks, as well as lunch and dinner, all to be enjoyed by the poolside.
For essentials and groceries, the Westin Nanea also has Kauhale Market and Mea 'Ono, which both sell a variety of staple American products and authentic Hawaiian ones.
Pros and Cons of the Westin Kaanapali
Pros:
Studio rooms: Provides a budget friendly option to those traveling alone or with a small group.
Fully equipped kitchens in villas: Doesn't force you to eat at restaurants every night by giving you the option to cook for yourself.
Variety of pools: The Kaanapali even has its own outdoor heated children's pool and whirlpool to keep kids entertained for hours.
Award winning cuisine: The Kaanapali is committed to providing the most high quality, authentic food possible for its guests.
Cons:
Location: You'll probably need to book some kind of rental vehicle to get to any local hotspots and to get to the Westin Kaanapali from the airport in the first place.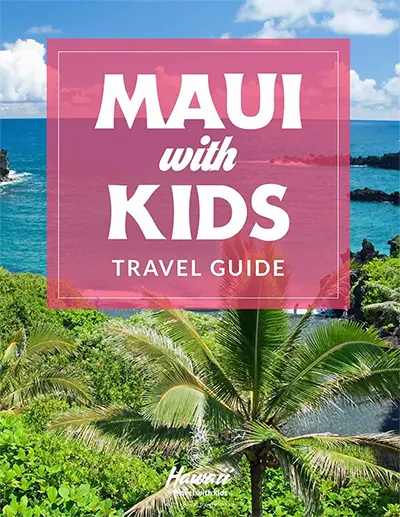 Pros and Cons of the Westin Nanea
Pros:
Comfortable villas: Despite only providing villa options for accommodation, every villa the Nanea offers has a great set of amenities, including provisions for self catering.
Child friendly pools: Guest reviews have commented on how easy it is to watch your kids play at the Nanea's zero-entry splash pool and still be able to enjoy themselves.
Variety of convenience stores: Plenty of well equipped stores on-site to pick up essentials and groceries.
Cons:
Location: Much like with the Kaanapali, you'll likely need to rent a vehicle to get to and around the island when you're staying at the Nanea.
Restaurant variety: Only two sit down restaurant options leaves a little to be desired.
Overall, the clear winner of this comparison is the Westin Kaanapali.
The Nanea definitely provides a high quality service which can allow you to have a fantastic vacation experience. However, with the amount of variety in activities and venues to visit on-site, the Kaanapali definitely comes out on top between the two.
And if you're looking for more information about your tripe to Maui, check out our post comparing Wailea vs Kaanapali: Which is Best for What?
Other Places To Stay In Maui
We've written quite a bit about all of Maui's available lodging, and continue to do so, but we wanted to share a few more places to stay from our friends at Booking.com. 
A Resort Stay: The Four Seasons Resort in Wailea is the cream of the crop of resort stays, with restaurants, ocean views, an on-site spa, and the Shops at Wailea are just down the road. Couples particularly love The Four Seasons!
Bed and Breakfast: Sometimes, it's all in a name, and Adventure in Paradise is exactly what it sounds like, located in Haiku on Maui's north shore. Wake up to a 180 degree view of Haleakala summit every morning from your private patio.
Hotel: The highly rated Maui Sunset hotel combines laid-back atmosphere and the beach of Waipuilani Park. Also, it's only 1.7 miles from the Elleair Maui Gold Club!
Vacation Home: Find your home away from home at Puu Koa Palms, six minutes from Hookipa Beach, and near the Hana Highway. Also particularly great for couples!
Villas: If you're looking to vacation in style with your own villa try the Andaz Maui, which include all the expected amenities along with grills and plunge pools.