January is one of the best months of the year for a Maui vacation.
Lower airline tickets, a big discount on car rental rates, smaller crowds, and the chance to spot migrating whales migrating all add up to a great time.
But there's a lingering question. It is January, so what clothes should you pack for your trip?
In this article, I'm going to help you figure out what to wear in Maui in January. But, first, why should you even visit the island in January?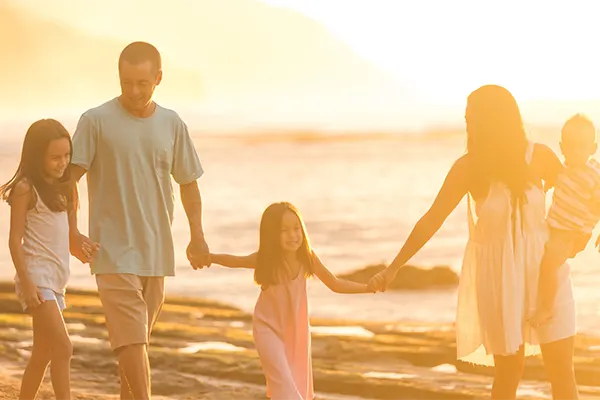 Why Visit Maui in January?
Accommodation is typically higher in January than the rest of the year, though the lower cost of airfare, car rentals, and just about everything else evens out the overall price.
January is the wettest month of the year, so temperatures cool down. (Don't worry, Maui has the least rainfall of any island in Hawaii.) The average low is in the mid-60s °F and the highs in the upper 70's °F. The temperature is still fairly warm since Maui is in the tropics
There may be some overcast days on your vacation, but overall Maui is very warm and sunny in January and the water temperature is nice and inviting for a swim.
What Do I Wear in Maui in January?
You'll want to prepare for the typical beach holiday, with swimsuits, shorts, and t-shirts.
However, the evenings cool off quite a bit and can be breezy, and since January is prone to rain showers, it's highly encouraged to bring along some rain gear, light jackets, and hoodies.
Here is a list of what to wear in Maui in January:
Shorts, t-shirts, and the usual beachy attire.
For the nights and cooler days, you'll appreciate that you packed some warmer clothes! Bring along a pair of pants or two.
Because there is a potential for tropical showers, it's best to put your phones, wallets, etc. in waterproof bags that can withstand the rain.
Speaking of rain, stay dry! Bring along rain gear, like ponchos, waterproof clothes, and shoes just in case.
Binoculars. Whale watching season is best in January. Take out your binoculars for a better view from the shore.
What Do Kids Wear in Maui in January?
Kids want to be comfortable most of all, so ideally clothes packed for Maui will be breathable and fairly casual.
Most visitors live in shorts, t-shirts, and sandals, and the tropical climate makes lightweight fabrics like linen, rayon, and cotton blends the best for your little tots' comfortability.
Here is a list of the essentials you need to pack for your kids:
Shorts, t-shirts, sandals.
Sunblock, hat, glasses.
Pants and lighter jackets in case it gets cold. Closed-toe shoes.
Rain gear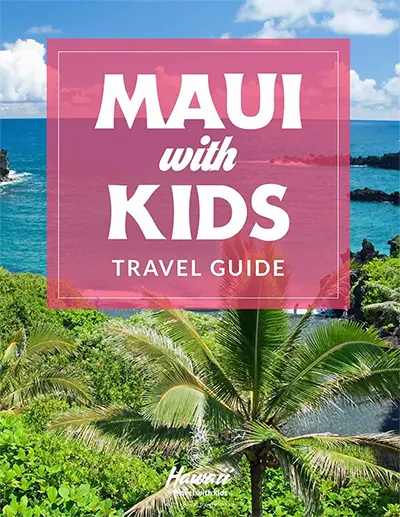 What Do Women Wear in Maui in January?
Women should pack light and breathable clothing, as most people dress very casually in Maui.
Think sundresses, bathing suits, bathing suit covers, and sandals for the daytime.
At night, since it cools off, bring some warmer clothes.
And, of course, at least one nice outfit for going out in the evening for dancing and cocktails while someone watches the kids.
Here is a list of the essentials women need to pack:
Summery, beachy attire: sundresses, wraps.
Bathing suit. Bathing suit cover.
Hat, sunglasses, sunblock, sandals.
Warmer clothes for the night such as jeans, a light jacket, and a sweater.
Hiking boots if you plan on hiking
Rain gear such as an umbrella, ponchos, waterproof clothes, and shoes
A beautiful outfit for a night out
There you have it. A full list of what to wear to Maui in January so you can stress less about the packing, and focus more on  of your upcoming vacation to a tropical paradise. Happy travels!