Most of us associate Costco with bulk buying the essentials at a big box store, not with the beaches of Maui.
But one of their underrated services is Costco Travel, a vacation planning tool that offers Costco members the chance to save on their vacation. 
So, can Costco Travel save you money on your trip to Maui? And are these money savings worth it?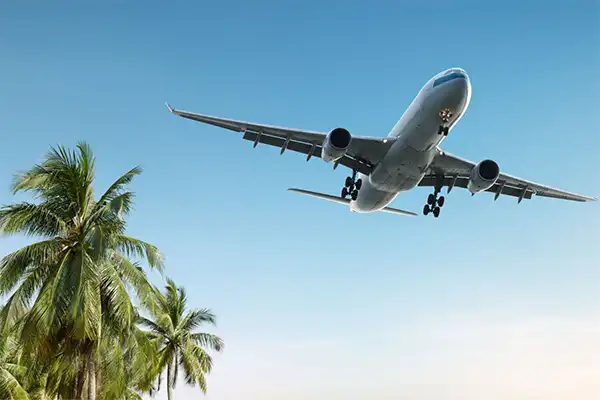 What Is Costco Travel?
Costco Travel is essentially a Costco in-house travel agency, offering Costco members potential savings on hotels, car rentals, and various travel packages.
For Costco, it operates on their "bulk buy" principle. They can book experiences in bulk for a saving, and then pass those savings onto the loyal Costco shoppers. 
Costco Vacations Maui: Things To Know
You Have To Book Flights In Packages
One of the first things to note is exactly what Costco Travel allows you to book on Maui. You can organize flights, hotels, and car rental through Costco.
However, if you want to book a flight, it has to be done in conjunction with a hotel booking. Car rental and hotels can both be booked separately.
But You Can Book Flights, Hotel, And Car Hire Together
One of the real benefits of booking through Costco Travel is that you can get all the major expenses sorted in one go. For Maui, that means scheduling your flights, your hotel, and your rental car, at the same time.
And because you're booking all at once, you can often net a saving, and avoid separate booking charges! Even if you aren't saving money, package deals are often preferable for the convenience they offer.
Instead of trawling through websites to find the best deals that all line up in the same time period, the vacation is practically sorted in one go. 
Non-Package Options Might Not Be A Saving
Package holidays aren't for everyone, and you may prefer booking each part of your trip individually. If this is the case, you might find Costco Travel doesn't offer the kind of savings you were hoping for. 
This is particularly true for flights. Costco only sells travel from certain airlines, and very few budget choices are included.
This is less of a big deal for Maui travelers, as only a few select airlines fly to Kahului, but it's still something to consider.
Executive Members Can Get Cashback
Executive Members earn 2% cashback on qualified purchases, and that includes Costco Travel bookings, up to $1000.
So, if you book a Maui vacation for $6000, you'll get $120 back. Perhaps not a massive saving, but worth keeping in mind. That's a sushi dinner for two!
Costco Have Fantastic Hotel And Rental Options
If you do decide to book with Costco Travel, you won't feel held back by the hotel choices.
Of course, they don't have the full extent of what Maui has to offer (Maui has a lot of hotels!), but there's still a decent selection to keep you satisfied.
This includes some of Maui's most luxurious properties, and even some places to stay in Hana.
And Amazing Rental Car Deals
Car rental is highly competitive on Maui, and it's important to factor in this cost when planning your vacation.
With a Costco Travel package booking, you can sort out your car, and potentially save money, when you make the initial booking.
Costco Travel works with many car operators on Maui, so you should have plenty of vehicles to choose from at the time of booking.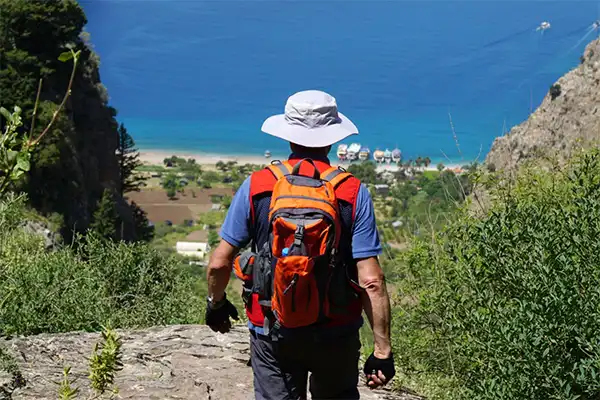 You Can Pay On A Payment Plan
Even if you manage to snag an excellent deal with Costco Travel, a trip to Maui can still be pretty expensive. Costco allows members to set up a payment plan after you've paid the initial deposit.
Please note that to set up a personalized payment plan, you have to call Costco directly.
Payment plans are only available if you're booking well in advance of your vacation. If you're planning a last minute Maui getaway, you'll probably have to pay all at once.
It's All Paid Before You Go
You can really relax on the beach at Wailea with a cocktail in hand when you book through Costco, as the balance must be paid in full before traveling.
This means you won't return home to a pile of bills. But depending on your financial situation, the restrictive Costco payment plan might not be ideal.  
Refunds Can Be Poor
Need to cancel your holiday? You might not get a good refund with Costco.
Refunds do vary depending on the details of the package, so be careful to check all the details. Sometimes flights are nonrefundable.
Do You Need Costco Membership For A Costco Maui Vacation?
If you want to take advantage of the Costco Travel savings, you do need to be a Costco member.
For those who already have membership, Costco Travel is definitely worth considering if you're looking into a Maui vacation. 
For those without Costco membership, if you can find a good deal through Costco Travel, it's worth signing up. Costco membership is relatively inexpensive, and you can always drop it when your year is up!
Meanwhile, you can use your membership to shop at the Costco on Maui!
Costco Vacations Maui: Is The Money Savings Worth It?
For Costco members looking to make a package booking, Costco Travel can be an excellent way to save money on your Maui vacation.
Executive members have even more reason to consider a booking, as they can get money back on their purchase.
Costco Travel works with many Maui hotels and car rental providers, plus most airlines that fly to Kahului, so you aren't limited in your choices. As well as potential savings, the easy bundle system makes booking quick and simple.
Even if you don't have a Costco membership, it's worth looking at the deals on offer. If something catches your eye, it's quick and easy to sign up for Costco membership, and only a fraction of the price of a Maui vacation!
Costco Travel is worth considering when planning your Maui vacation, but it shouldn't be the only place you look. Make sure to shop around, so you know you're getting the best deal for the best vacation.