Car rental isn't a must on Maui, but it does give visitors the best chance to explore all corners of the island.
And you can immediately access that freedom by renting a car in Kahului, Maui's major international airport.
There are several car rental companies operating at Kahului OGG airport, providing various vehicles to make your stay easier.
Prices can be high, but the convenience is unparalleled. Read on to find out more about car rental in Maui airport.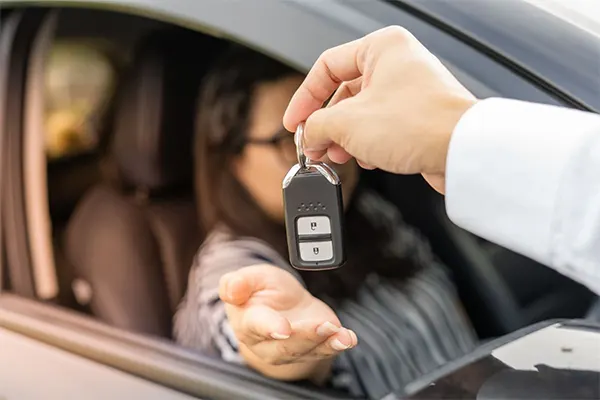 Can You Rent A Car In Maui's Airport?
Kahului Airport (OGG) is Maui's only international airport, but it's a bit of a drive from the major tourist destinations.
Although there are shuttle services from OGG, you may prefer to start the vacation with a rental car.
There are several companies operating from Kahului airport, to find you a vehicle that suits your needs. Renting a car on Maui isn't essential, but it is highly recommended.
Maui has an impressive road system that allows you to explore the beaches, parks, and restaurants that make the island such a desirable destination.
For convenience, it's hard to beat renting a car to pick up from Kahului airport. However, as a prime location, be prepared for some slightly raised prices.
The Best Car Rentals At The Airport
Maui airport is home to several major car rental companies, as well as some local options. Car rental at Kahului Airport (OGG) is available from:
Avis Car Rental
Budget Rent A Car
Dollar Car Rental
Enterprise Rent A Car
Hertz Rent A Car
National Rent A Car
Thrifty Rent A Car
(There's also Uber and Lyft on the island.)
Before making your booking, make sure to check the availability and prices of several companies at least. Car rental prices, especially on Maui, can fluctuate.
The company that offered you the worst deal last time might be your best choice this time around. 
Should I Book A Rental Car Before Arriving At The Airport?
Yes, we highly recommend booking your car rental before arriving at Maui Airport. In fact, we recommend booking as soon as possible after planning your vacation.
Many see a car as a necessity to explore Maui, which means the best rental options can sell fast. Book in advance to ensure you have a vehicle.
But once you've made your booking, you don't always have to stick with the deal. Most car rental companies offer free cancellations.
So you can keep shopping for a better deal even after you've secured a car. Prices fluctuate frequently, so it's definitely worth keeping an eye on what's available.
If you do wait until touching down on Kahului to rent a car, you should still be able to pick up a vehicle. However, be prepared for significantly higher fees and a smaller choice.
Plus, you won't be able to compare the companies quite so easily, unless you want to spend the first few hours of vacation weighing up your rental options. 
How Much Is A Car Rental On Maui?
A car rental on Maui can cost around $90 a day, although it is possible to get a better deal.
However, prices do rise, particularly during busy periods. And on Maui, there's rarely a time when it isn't busy.
There are some ways to try and nab yourself a better deal. If you're a Costco member, we recommend checking their rental options to see if there are any offers.
Third party sellers such as Cheap Maui Car Rental can help you find the best price, and sometimes resort bookings will come with discount codes.
Shop around to see what the rental companies are offering, but don't wait too long before making a choice.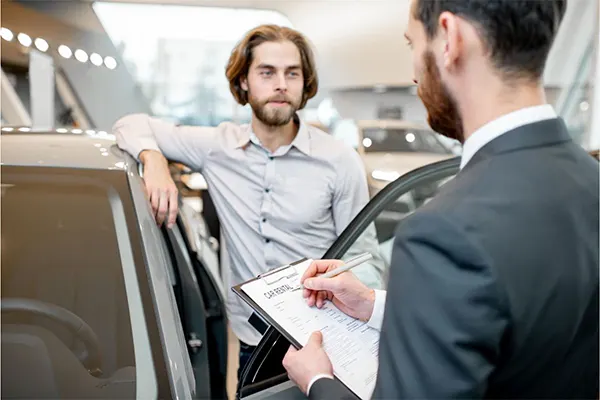 Picking Up Your Rental Car At Maui Airport
Car rentals at Kahului airport can be found on level 1, close to the public parking area. You can access the Consolidated Rental Car Facility (CONRAC) via the tram service.
Which is found across from Baggage Claim. The tram runs depending on flight times, so it should be available whenever you arrive. 
Then, you just need to head to the service you've booked with, and pick up your car!
Opening times for the car hire facilities are generally determined by flight times and bookings, so your pre-booked vehicle should be waiting for you even if there is a delay. 
Some rental services don't offer pick up at OGG, due to the airport fees we've discussed below. Often, these services will offer a shuttle that transports you from the airport to the rental branch.
To find the shuttle service, you typically need to head to the rental car area at the airport. Here, you can speak to a representative, and find out what you need to know.
What Do I Need To Show At The Maui Airport Car Rental Counter?
Typically, you'll need to be able to provide proof of your booking, and some ID.
Check with your chosen company to find exactly what they need before flying out, so you can quickly get access to your keys, and start exploring Maui soon after landing.
Does It Cost More To Rent A Car From Maui Airport?
Car rental directly from Kahului does come with an added airport fee, which can drive the prices up slightly.
Some car hire companies have branches just outside the airport, to avoid these charges. There are also car hire pick-ups in tourist destinations such as Kihei, which tend to come at a lower price.
If you do want to avoid the airport charge, then be prepared to pay for a shuttle service to get you to your destination.
Although picking up the car from outside Kahului may seem like the cheaper option upfront, it can end up costing more in the long run.
Final Thoughts
To discover the wonders of Maui on your own terms, you probably want to rent a car. For a smooth start to the vacation, car rentals are available from Maui's major international airport: Kahului.
Make sure to reserve your car in advance, and keep checking for the best deals.