Maui is a luxury destination, and to explore it properly, you might want a car to match.
Sixt, a car rental service with a fleet packed full of premium vehicles, could have the car for you.
Getting around Maui is easiest by car, so you want to make sure you have the right vehicle to meet your needs.
In this guide, we'll take a look at all that Sixt has to offer on Maui, and whether the service is worth trying.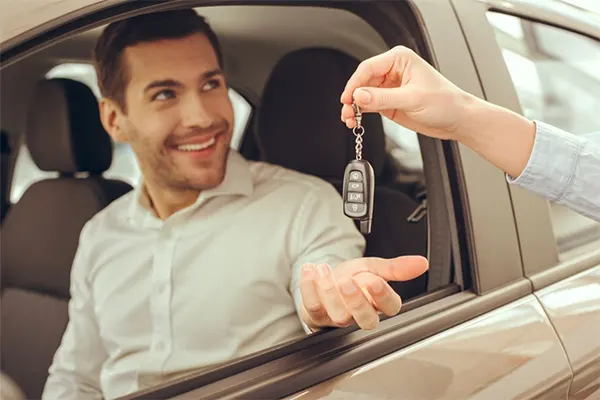 Is Sixt Rental Available On Maui?
Sixt Rent A Car services are available from Kahului Airport (OGG).
To access Sixt car rental from the airport, follow the signs opposite baggage control to the tram.
This will take you to the CONRAC rental facility. From here, locate the Sixt offices, and they'll do the rest.
Sixt is only available from Kahului airport on Maui, and the return facilities are located in the same area. 
What's The Fleet Like At Sixt Maui?
Sixt has an impressive fleet of rental cars available, but the real stand out is the range of premium cars.
These luxury cars are, on average, only three months old, and are frequently updated with top brands such as Cadillac, BMW, and Jeep. If you were hoping to tour Maui in style, Sixt might be the way to go.
Although premium cars might be the focus, Sixt do offer a good range of standard models, and a very limited economy range.
If you have a larger budget, then you're likely to find exactly what you need with Sixt.
Including both larger cars, and SUVs for tackling the back roads of the Upcountry, such as the Road to Hana. And if you want to make the most of the Maui sunshine, Sixt also has convertible models available. 
But for those with a restricted budget, the Sixt service is limited.
How Much Does It Cost To Rent A Car With Sixt In Maui?
A rental car from Sixt can cost from $150 to $250 a day, with premium options available for a higher price.
Sixt is one of the more expensive rental car options available on Maui, although they do offer one of the better varieties of premium cars.
However, they have limited economy models, so you're unlikely to find any bargains.
One issue you might have with Sixt is pushy upgrades.
Customer service reviews are mixed, but many users have mentioned the sales team were eager to push SUV upgrades that they didn't want. 
Does Sixt Offer Free Cancellations?
Sixt does offer free cancellations with the Flexibility payment plan. This allows you to make changes and cancel, free of charge, at any time.
However, if you want to get the best price with your initial booking by paying in advance, a cancellation fee will apply. 
Car rental is a competitive business on Maui, and prices tend to fluctuate, while cars sell out.
For that reason, many choose to confirm a booking, but continue to browse for better deals.
With free cancellations, you can secure your rental and look for lower prices.
Does Sixt Maui Charge For Additional Drivers?
Sixt does charge for each additional driver, with only one driver included in the original price.
Additional drivers help you avoid the awkward situation where one member of the party drinks all the Mai Tais or Lava Flows, while the other gets stuck behind the wheel.
You can fully explore Mai, without putting the pressure on just one person.
Having to pay for an additional driver is frustrating, especially as other car rental services on Maui offer it for free. 
The additional driver charge is only a small fraction of the original price, so it isn't a total dealbreaker.
But it's worth keeping in mind if you were hoping to trade driving responsibilities. 
Can I Use My Costco Discount?
Costco travel is a popular way for Maui visitors to get a discount on their car booking. However, they don't partner with Sixt.
In fact, very few third-party sites are affiliated with Sixt, which means you're unlikely to find a discounted rate on your rental.
With many rental companies, it's worth looking for a discount from a third-party seller.
However, with Sixt, you're probably better off booking through the company.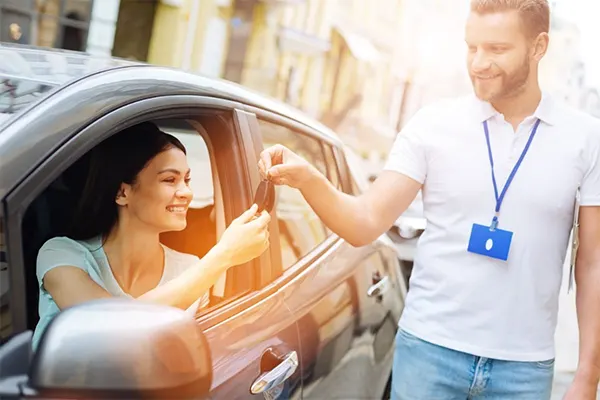 Sixt After Hours Returns And Pick-Ups
Sixt after hours pick-ups have caused some issues for customers in the past.
While Kahului is an international airport, it doesn't get the same number of flights as other major airports.
That means things can wind down fairly early in the evening. If you have a late flight, or a delayed flight, then the airport might be looking quiet.
And this can lead to problems with your Sixt pick-up. Sixt have had short opening hours in the past, although they've now been extended until 11pm.
However, there is no option for out of hours pick-up. So, if you miss their opening window, you might not be able to get your car.
Sixt does offer out of hours drop off. All you need to do is park in the Car Return space, and drop off your keys. So, you can fly out whenever you want, but might struggle at arrivals.
(Also, if you're headed to the airport you may want to check out our 10 perfect Maui shower options, so you're adventure can continue even on the day you fly.)
How Quickly Can I Pick Up My Sixt Rental On Maui?
Sixt doesn't offer any expedited pick-up services, so you might be in for a bit of a wait before the car is ready.
Despite this, many reviewers have stated that the check-in process was quick and easy, with friendly staff guiding them through after a long flight.
Should You Try Sixt Car Rental Maui?
The real selling point of Sixt is the exceptional range of luxury cars that are on offer.
To explore Maui thoroughly, you need to do a lot of driving. With the Sixt rental cars, you can do this in style and comfort. They also have a good variety of SUVs for tackling the Maui back roads.
However, Sixt is an expensive company, and reviews are mixed compared to their Maui competitors—you may consider shuttle services.
Also, Sixt does charge for add-ons that other companies offer for free.
With a limited number of rental companies operating on Maui, Sixt is definitely worth a look. But we'd recommend shopping around before making your decision.