Nothing is worse than feeling grimy before a long day of traveling. 
The best way to feel clean and comfortable on your flight home from Maui is to make sure you hit the shower before it's time to board. You might be thinking okay, easy enough. I'll just shower at my hotel or Airbnb. 
But what if you have to check out of your lodging early or want to get some beach time in before heading to the airport? There are three main options for you to…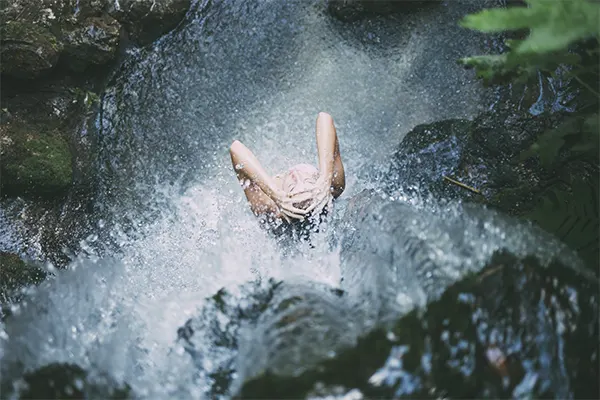 Spend the Day in Maui and Shower Before Your Flight
Make an arrangement with your timeshare, resort, or rental

Shower near the airport

Find a public shower
If nothing else works out, you can always shower survival style. But let's not worry about that quite yet! 
Rather, let's take a look at some specific options where you can shower before your flight home from Maui. 
Take Advantage of Your Resort's Resources
If you're staying at a timeshare or resort, it's worth asking about their gym policy. In some cases, they may let you keep a key (or key card) to the locker room for your last day, even after your checkout time.
This way, you can go out and about for some last activities, then come back and have access to a full shower to clean up in.
You can also discuss checking your bags with the resort for the day, then going out to enjoy the beach or other activities. When you're finished, you can come back and use the resort's gym or beach showers.
Some smaller rentals like Airbnb or VRBO may work with you, too. Just ask! It never hurts.
All About Showering En Route to the Airport
Some airports that have public showers. Some even have club suites for members. When it comes to Maui's airports, they unfortunately don't have these showering options within the airport itself. 
However, there are ways you can shower near the airport.
1. Planet Fitness
One great thing about public gyms is that they are everywhere, and they have showers. In fact, there's a Planet Fitness located near Kahului Airport. Even better? Planet Fitness is a 24-hour gym so you don't have to worry about open or close schedules. 
While it's unlikely that the gym will simply let you in to shower for free, you can ask to fill out a day pass or request a trial run. This should be a relatively simple process that grants you access to the gym (and its showers) and is less expensive than paying for a hotel room. 
Keep in mind that at Planet Fitness you have to bring your own towel and toiletries. 
2. Maui YMCA
Another option is the Maui YMCA. Although a bit further from Kahului Airport and on the other side of Pu'u Kukui from Kapalua Airport, the Maui YMCA is still a viable option for showering before your flight. 
Similar to Planet Fitness, you can opt to fill out a day pass for a low cost. This grants you entry to the facility, including the showers. They may also provide towels for a nominal fee. 
3. Courtyard by Marriott – Kahului 
Also near Kahului Airport is a Courtyard by Marriott hotel. Similar to the gyms, you can ask for a day pass that will allow you access to the hotel's pool, spa, and gym. Often, these amenities will include a shower of some sort. 
If you don't mind spending a little extra, you can inquire about hospitality suites, which allow you to use their facilities for the day and clean up in the hospitality room or suite. You may even be able to rent a typical room for an hour or two for a low cost. 
4. The Westin or Hyatt Regency – Kapalua 
If your flight is out of Kapalua, there are similar hotel options available. Like the Marriott mentioned above, you can request a day pass or hospitality suites at The Westin or Hyatt Regency near Kapalua Airport. 
If you're feeling really fancy try the nearby Ritz-Carlton.
Maui is filled with hotels, so if none of these work, try your luck at any of them that happen to be more conveniently located for your needs. 
And, of course, you can try any of these listed locations regardless of where you're flying out of. For example, your original resort may be over by Kapalua, but your flight is out of Kahului. In that case, it's up to you if you choose to stick around your resort area for some final activities and showering or make your way over to the airport and shower then.
The Wonderful World of Public Showers
Public showers may sound strange to those who hail from northern cities or the Midwest, but they're commonplace on Maui—and very useful. These showers are most popular at beach parks so people can rinse off the sand.
Just keep in mind that you'll want to use biodegradable shampoo and soap to prevent toxins from entering the ocean and affecting wildlife.
Here are a few public showers you might want to hit up.
5. Kahekili Beach Park
If you're near North Beach in Kaanapali, use the public facilities at Kahekili Beach Park. Many report that this location is well kept, with outdoor showers and enclosed changing areas. 
It also has plenty of parking spaces and picnic areas, so you can turn it into a day at the beach before showering and heading off to your flight. 
Kahekili Beach Park is closer to the airport in Kapalua.
6. Kanaha Beach Park
Flying out of Kahului? Great news! There's a beach park located pretty much right next door to the airport. Kanaha Beach Park is another public park where you can choose to spend a day at the beach or use the free facilities. 
Many say that this beach has it all for entertainment, from fishing to walking to turtle-spotting. Like Kahekili Beach Park, Kanaha Beach Park has free showers and restrooms for you to use prior to your flight. 
7. Kamaole Beach Park I
Another great option on the other side of Airport Village is Kamaole Beach Park I. People report this beach as having soft sand and tons of sun. So if you're wanting to get that last bit of tan-time in, Kamaole Beach Park I may be ideal for you. 
Kamaole Beach Park I has public showers and restrooms available. 
If this location ends up being a little too crowded for your tastes, you can also try Kamaole Beach Parks II and III. These beaches are all in a line down the way from each other, so you don't have to travel far. 
People say you can see sea turtles swimming around Kamaole Beach Park III thanks to the nearby reef. Kamaole Beach Park III is also the largest of the three, so there's plenty of room! 
8. Ho'okipa Beach Park
With a basic shower available to rinse off, Ho'okipa Beach Park is a fantastic place to freshen up before your flight. Why? Turtles.
Ho'okipa Beach Park is often filled with resting sea turtles. It's like a free zoo! Some people report having seen sharks and other sea life swimming around. If you're feeling athletic, Ho'okipa Beach Park is a hot spot for surfing. 
9. Launiupoko Beach Park
If you're traveling with little ones, Launiupoko Beach Park might be a good fit for you. Of course, this location has public showers and restrooms for you to clean up in.
It also has plenty of shade and a breaker (tide pool) for kids to explore some ocean life away from harsh waves. Beware of sea urchins, though. Play it safe and walk on the sand.
Make the most of your trip by spending your last day at the beach! Shower off once you're ready to go and enjoy a safe flight home.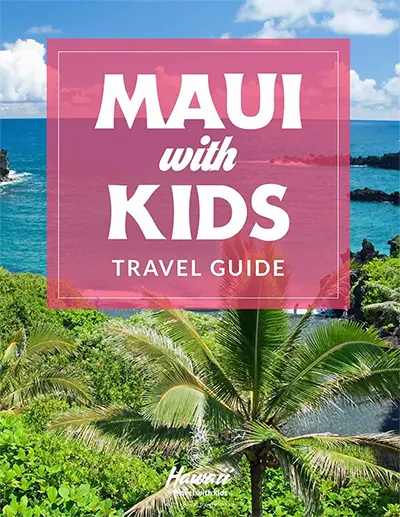 What on Earth is Showering "Survival Style"?
Those of you who are avid hikers and campers may have a hunch what showering survival style is. 
Essentially, it's getting creative with on-the-go cleansing methods. Some examples of products that help you shower survival style are:
Body wipes or non-rinse body foam
Disposable compressed towels
These items can all be found at drugstores or groceries and shouldn't cost too much. And because they're designed to be portable, you can use them anywhere, even the airport bathroom. 
For many, this may be a last-ditch resort, but it is better than nothing!
A Few Extra Tips:
If you were relying on the towels from your hotel or resort…
And now you need one for your last shower, there are plenty of beach towels available at souvenir and convenience shops for a fair price. 
Plan ahead of time…
You've already booked your flight, so take notice of your flight times, checkout time, transportation situation, etc. Don't forget to budget in extra time for traveling to-and-fro and still having time to go through airport security before your flight.
This allows you to scope out your ideal spot to shower and maybe even get some last-minute activities in.
Traveling requires planning and precision, but the reward is worth it. If you're unable to shower in your room before boarding the flight home from Maui, there are still plenty of options available for you to clean up prior to your flight.