Alamo is a popular Maui car rental service, operating out of both of the island's airports, including the international Kahului (OGG) airport.
The service can be expensive, but there are a few free extras that make Alamo a choice worth considering.
An easy booking process, and the possibility of a fast pick-up and return, all make an Alamo booking a potentially smooth start to your Maui stay.
Car rental on Maui is often a necessity, but tough competition can make finding the right service tricky.
Take a look at this guide to find out the benefits and disadvantages of Alamo Rent A Car on Maui.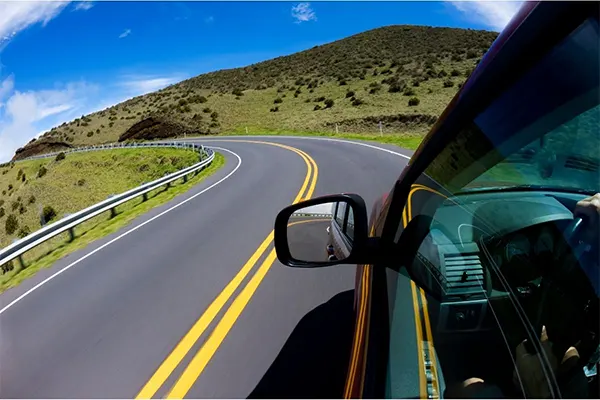 What Rental Cars Are Available From Alamo Car Rental, Maui?
Alamo has a good range of cars available for rent from Kahului airport, and can often accommodate exchanges if the vehicle isn't right.
Larger vehicles are available for families, as are luxury cars for a more comfortable journey.
Alamo also has SUVs and convertibles available for rental, to suit the unique conditions of Maui. There are also compact and economy models in the fleet.
Alamo at Kapalua has a reduced range and a reduced availability. If you do intend to fly into Kapalua airport, you might struggle to hire a rental car from Alamo.  
Are Alamo Cancellations Free?
Alamo Rent A Car does offer free cancellations on guaranteed reservations, up to 24 hours before the pick-up time. But a cancellation within 24 hours of the pick-up time does result in a fee.
Canceling a Pay Now reservation does result in a fee, regardless of how far in advance the cancellation occurs. 
Pay Now does net an initial discount, but there are advantages to delaying payment and avoiding a cancellation fee.
Car hire on Maui can be expensive, but the prices do change regularly. Checking, and rechecking, can often net you a better deal.
But leave it too late, and you might miss out on a car. With free cancellation, you can secure a car, and keep an eye out for upcoming deals.
Does Alamo Maui Charge For Additional Drivers?
Alamo doesn't charge for a spouse or domestic partner who meets the age and license requirements.
One of the best ways to explore Maui is by car, but that can be a lot of stress for a single driver. Particularly if you decide to navigate the difficult Road to Hana.
With an Alamo rental, you can ensure one person doesn't have to shoulder all the responsibility of driving.
So, you can split up driving duty, and Mai Tai duty, for no extra charge. 
However, to authorize any more additional drivers will come with a daily charge, and this is per driver. 
Can I Rent An Alamo Car With My Costco Discount?
It might come as a surprise to new visitors, but Costco is a pretty big deal on Maui.
If you have Costco membership, you can make the most of it before traveling by renting a car via Costco.
Alamo Car Rental offers discounted rates to Costco members who book via Costco travel.
Alamo After Hours Returns And Pick-Ups
The flight to Maui is a long one, and delays and time zones can cause you to arrive and depart at odd times.
To avoid getting stuck at the airport with a car you can't return or release, you want to ensure your car rental company offers an after hours service.
Alamo Rent A Car offers after hours returns and pick-ups from both of its Maui locations.
There are a few extra steps required to use the after hours service, but it's definitely preferred to hanging around the airport waiting for a kiosk to open. 
How Much Does It Cost To Rent A Car On Maui With Alamo?
Prices do change and fluctuate, but you can expect to pay around $100 a day for a standard car rental from Alamo.
This is a slightly more expensive service, but there are very few Maui rental options that are significantly cheaper. 
Where To Pick Up An Alamo Rental On Maui?
Alamo has two locations on Maui: Kahului airport (OGG), and Kapalua airport (JHM).
Kapalua is a local airport, and only receives flights from other islands.
Kahului is the major international airport on Maui, and where most visitors arrive.
The Alamo desk at Kahului airport is found at the CONRAC car rental facility on level one:
From baggage claim, follow the signs to the tram or walkway, which will take you to the CONRAC area.
Locate the Alamo desk, and they can get you sorted with your rental.
At Kapalua JHM, you have to call using the courtesy phone at baggage claim, dialing extension 15. This will activate the pick-up service.
The Pick-up service is also available from hotels.
How Quickly Can I Pick Up My Alamo Rental On Maui?
Airport car rentals are known for being a slow moving service, but Alamo does offer some options to speed things up a bit.
Accelerated Check-in is available at both the Kapalua and Kahului locations. You just need to provide a few extra details, and the car will be ready when you arrive.
Alamo at Kahului also offers a Skip the Counter service.
Rather than visiting the kiosk or booth, you can go straight to your car, and drive out (after you've shown the booth agent your license and rental agreement).
At Kahului, Alamo also offers a Self Service Kiosk. You can avoid the crowds at busy times, and check-in easily via the screen, which will direct you to your vehicle.
Should You Rent With Alamo Car Rental On Maui?
There are several potential advantages to an Alamo car rental.
First, they operate out of Kahului Airport, so you can immediately drive away with your new vehicle (literally, if you choose "Skip the Counter" or "Accelerated Check-in").
And if you have to return or pick-up out of hours due to unusual flight times, Alamo offers an after hours service that requires only a few extra steps.
One free additional driver, and a free cancellation service under certain circumstances, makes Alamo an adaptable service for the realities of Maui travel.