West Maui was once considered a vacation destination for Hawaiian royalty, and it's still a popular place for tourists from around the world.
Combining rugged natural scenery with polished resorts and picturesque beaches, it isn't hard to see why West Maui attracts such huge numbers of visitors.
Wondering what to do when you get to West Maui? Take a look at this guide for all the best West Maui activities.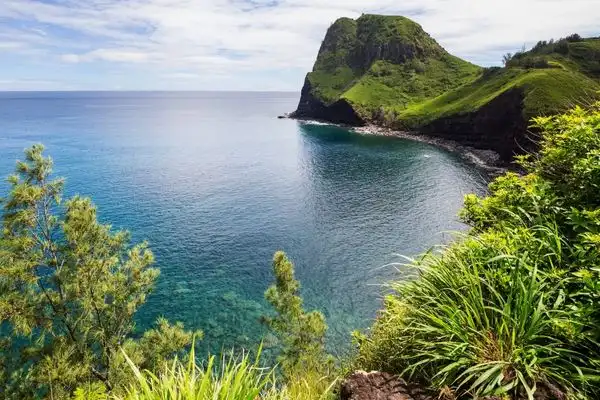 Best West Maui Activities
Tour Lahaina Town
Lahaina was once the capital of historic Maui, and this town is still a cultural hub.
Enjoy a self-guided walking tour, stroll down the iconic Front Street, and discover Maui's thriving artistic scene in the many galleries and craft shops.
Don't forget a visit to the Banyan Tree. Finish the day with a cocktail overlooking the harbor.
Cliff Dive At Black Rock
Formed from one of the last lava flows of the West Maui Mountains, Black Rock is a towering outcrop at Ka'anapali Beach.
The site of an iconic cliff dive from Maui chief Kahekili, nowadays, Black Rock is a popular jumping point for thrill seekers.
Visit at sunset to see the Sheraton Maui cliff diving ceremony.
Enjoy A Romantic Meal
From Lahaina to Ka'anapali and all the way to Kapalua, picturesque West Maui is a place where romance can blossom.
And what better way to celebrate love than with a toast at one of West Maui's most romantic restaurants?
Try Asian fusion overlooking an artificial waterfall at Japengo, farm to table classics at Merriman's Kapalua, or contemporary flavors at Lahaina Grill.
Get Breakfast At The Gazebo
After an early morning snorkel at Kapalua Bay, the best thing to do is grab breakfast at The Gazebo.
One of the most popular breakfast restaurants on Maui, the fried rice plate is incredible, and the rest of the menu isn't bad either!
If The Gazebo is looking full, head to the Sea House Restaurant in nearby Napili.
Snorkel At Olowalu
West Maui is home to some exceptional snorkel spots, but our top choice has to be Olowalu.
The beach itself is small, but the waters open up immediately, and the large reef comes almost right up to the shore.
Other West Maui snorkeling destinations to check out include Kahekili Beach and Kapalua Bay.
Dive Beneath The Waves With The Atlantis Submarine
An underwater adventure with a difference, the Atlantis Submarine takes guests over 100 feet beneath the waves of Lahaina Harbor, introducing you to the marine life wonders of the deep.
Discover the rare and colorful coral reefs and fish of Maui, all from the comfort of a high-tech, air-conditioned submarine. 
Hike The Waihee Ridge Trail
Slicing into the West Maui Mountains, the Waihee Ridge Trail opens up to panoramic views across West Maui and out to the Pacific Ocean.
A well marked path makes for a slightly easier climb, although be prepared for steep elevation.
Other exciting West Maui hikes include 13 Crossings, the Pali trail, and the Ohai Coastal Loop.
See The Dragon's Teeth
West Maui was formed by volcanic eruptions that occurred over 320,000 years ago.
From the tranquil beaches of Ka'anapali, it's hard to imagine this volcanic past, but it comes to life at the Dragon's Teeth.
A natural formation that is the result of coastal forces meeting lava spills, the Dragon's Teeth are a breathtaking example of the wonders of nature.
Watch The Surfers At Honolua Bay
In winter, the epic currents at Honolua Bay transform this mostly peaceful destination into a surfer's paradise. For most of us, the waves of Honolua Bay are very much "don't try this yourself".
Settle in from the beach, and enjoy watching the professionals tackle the swells. If you want a go, head to Slaughterhouse Beach, for slightly calmer waves.
Play A Round Of Golf
You'll find expert level holes at Kapalua Bay, with a golf course that's used by the professionals.
The Bay Course and the Plantation Course have both been recognized as some of the best courses in the world, with the Plantation Course hosting the PGA Tournament of Champions.
For a truly Maui experience, play the Bay Course, which features a shot over the ocean.
Explore On An ATV
For sightseeing with a touch of adrenaline, explore the West Maui mountains by ATV.
Maui Off-Road Adventures offer a thrilling ride accompanied by scenic views and forest explorations.
Or take a Jeep tour of Lahaina with Hoaloha Jeep Adventures. If you prefer things a little more low key and laid back, try a horseback ride with Maui Mountain Activities.
Attend An Authentic Maui Luau
Get a real sense of aloha with a luau experience, an evening that combines classic Hawaiian foods with music and performance.
Old Lahaina Luau offers a traditional luau experience, and is an excellent choice for families with young kids.
If you prefer a luau with a thrill, look for those offering fire dances: Drums Of The Pacific is a good one for excitement. 
Take A Boat Trip From Lahaina Harbor
Set sail from Lahaina Harbor, and explore the seas surrounding Maui. Book a sunset sail if you're looking for a romantic evening, and watch the sun as it sets over the mountains.
Or try something completely different, and give sportfishing a go! And if you're visiting in winter, Lahaina Harbor is the place for a whale watching tour. 
Relax At The Spa
Whether you want to start your vacation right by easing into relaxation, or you want to refresh after a busy few days exploring Maui, nothing beats the spa.
Check out the traditional massage parlors in Lahaina, or enjoy luxury treatments at the resort wellness centers.
Finally: Beach Hop!
One of the best ways to discover West Maui is to work your way along the coast, stopping at the beaches that sprawl in front of resorts, or are tucked away in the contours of the cliff face.
There are so many beaches on the West Maui coast, and despite their relative proximity, you can find a different atmosphere at each one.
So, pack yourself some drinks and snacks, and tour the beaches of West Maui!