If you are planning on a vacation to Maui, accommodation will not be a problem. There are many great resorts to choose from. Most of these beach resorts are world-class and known for their splendor.
However, there are so many options that you are spoiled for choice. One of the toughest choices that you might find yourself in is choosing between the Grand Wailea and Marriott Wailea.
Below, we will look at these two resorts in more detail.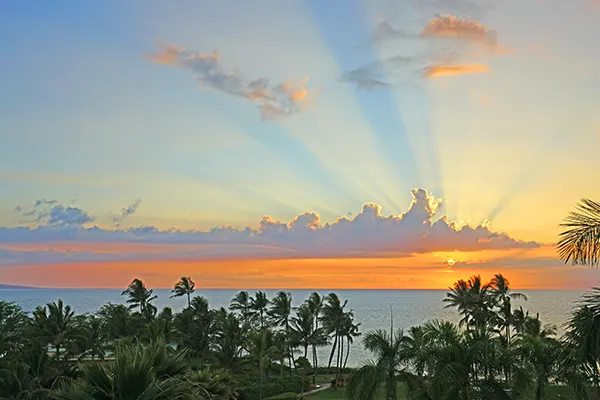 Key Information About Grand Wailea
The Grand Wailea is close to several other affluent resorts on the island, including the Andaz Maui and Fairmont Kea Lani. It is an ideal location for your convenience when you are residing at the resort.
The Grand Wailea is the second-largest beachside resort on the island of Maui.
It takes about 30 minutes to drive from Kahului Airport to the Grand Wailea Resort. Traffic is rare along this busy road. On your way to the resort, you will pass by a town that is known as Kihei.
Grand Wailea is located on the southwestern coast's golden crescent of sand in the wealthy Wailea district. A perfect escape is created through sprawling tropical gardens, amazing walks, swimming pools, a wedding chapel, bubbling fountains, a spa, beach access, multiple restaurants, and more.
You are sure to be blown away by the splendor of this immaculately designed resort. From the perfectly groomed grounds to the enormous waterfall, the place just looks great. Besides being visually appealing, the Grand Wailea has incredible amenities.
While pricey, the value is good when considering all of the activities available and the high level of service. The services at the Grand Wailea are widely regarded as the best. The resort receives high ratings and incredible reviews from customers.
Rooms at the Grand Wailea
Rooms range from normal garden views to mid-tier oven views. There are also multi-bedroom houses.
There always appears to be an area undergoing construction or undergoing a refresh.
The reason behind this is that the place looks too incredible to be left unattended for long. While this may sound funny, the magnitude of this resort necessitates it.
Key information about Marriott Wailea
The Wailea Beach Resort features an adults-only  pools and family pools and a range of services and activities, so that Marriott Wailea caters to all kinds of visitors.
The Marriott's rooms are closer to the crashing surf than rooms in most other resorts. A stay here guarantees not only proximity to the water but also excellent facilities. Some of these include spacious lodgings, and neighboring golf courses and tennis court. The guest rooms have a sleek, contemporary, and homely feel.
Wailea Beach and The Shops at Wailea are just a short walk away. The Mandara Spa at this resort is beautiful and serene. The gorgeous, adults-only pool offers views of the ocean from nearly every lounge chair. At the refurbished Makani pools, you can enjoy breakfast, lunch, or supper. You can also pop in at the new Kapa restaurant and bar.
Rooms at Marriott Wailea
Guests can pick from several room types, including resort rooms, garden view rooms, suites, ocean view rooms, and clean front rooms. Ocean-themed décor, Wi-Fi, mini-fridges, and balconies have all been added to the rooms.
Some of the rooms feature views of the garden; some feature garden views as well as large balconies. Some units offer balconies with beach views, while others have ocean views from the ground floor.
The ideal type of room for you will be determined by what you intend to accomplish during your visit. If you're traveling with children, try to get a room near the Nalu children's pool.
Or, choose a ground-floor accommodation along the beach path if you prefer to be active during your stay.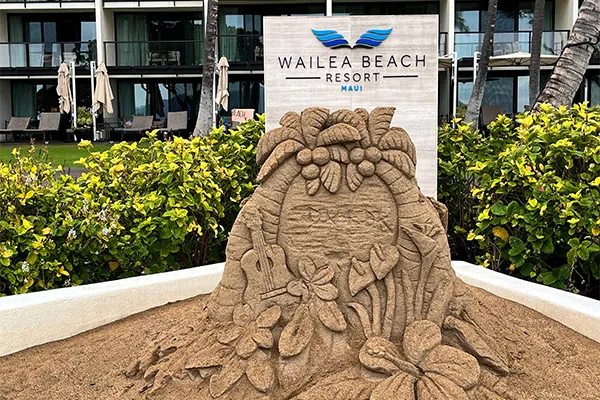 Pros and cons of the Grand Wailea:
Pros
1. A beautiful location
2. Great outdoor areas along the beach
3. Decent rooms
Cons
1. Long lines
2. Unappealing food
3. The general feeling of crowds
Marriott Wailea Pros and Cons:
Pros
1. Beautiful seaside resort with stunning views of the water
2. Snorkeling and swimming are available at Wailea Beach, which is only a five-minute walk away.
3. Wailea Beach has dedicated lounge chairs and umbrellas for guests.
4. Outdoor patios or balconies are available in some of the more modern rooms.
5. There are many pools, including an adults-only pool and a children's water park.
Cons
1. Wailea Beach is a five-minute walk away and not directly on the beach.
2. There is a daily resort charge as well as a daily parking fee.
3. The furniture in the room is generic.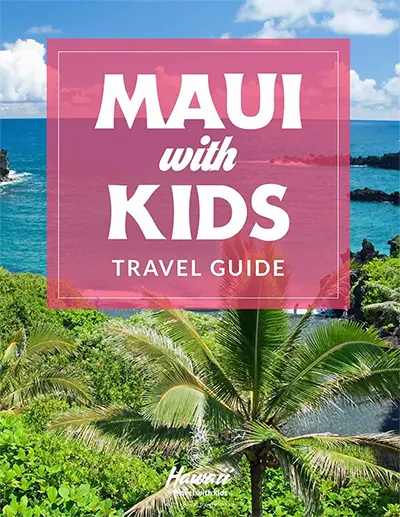 Grand Wailea or Marriott Beach resort, which is better?
Both of these resorts are amazing places to stay during your holiday. However, the right resort for you comes down to your personal preferences, needs, and your budget.
The Grand Wailea is an excellent choice for those looking for a complete resort experience in Maui. Couples, and honeymooners, will find enough romance while the kids are entertained. The Grand Wailea is a great place to stay while vacationing with your family.
Although the Grand Wailea property is theoretically closer to the beach, the walk from your hotel to the waterfront can frequently be very long. The Grand Wailea was a little too crowded for our liking. The Marriott is a little more mellow, and the adult infinity pool is ideal for unwinding.
Other Places To Stay In Maui
We've written quite a bit about all of Maui's available lodging, and continue to do so, but we wanted to share a few more places to stay from our friends at Booking.com. 
A Resort Stay: The Four Seasons Resort in Wailea is the cream of the crop of resort stays, with restaurants, ocean views, an on-site spa, and the Shops at Wailea are just down the road. Couples particularly love The Four Seasons!
Bed and Breakfast: Sometimes, it's all in a name, and Adventure in Paradise is exactly what it sounds like, located in Haiku on Maui's north shore. Wake up to a 180 degree view of Haleakala summit every morning from your private patio.
Hotel: The highly rated Maui Sunset hotel combines laid-back atmosphere and the beach of Waipuilani Park. Also, it's only 1.7 miles from the Elleair Maui Gold Club!
Vacation Home: Find your home away from home at Puu Koa Palms, six minutes from Hookipa Beach, and near the Hana Highway. Also particularly great for couples!
Villas: If you're looking to vacation in style with your own villa try the Andaz Maui, which include all the expected amenities along with grills and plunge pools.