Aloha! For budding travelers or newly located locals who want to explore the best of Maui, Hawaii, you might be wondering which of Western Maui's most beautiful beaches is the best one. 
Kapalua and Napili beach are two of the most popular beaches for tourists in West Maui, so some travelers (and locals) often feel spoiled for choice. Sure, if you're a local, you can visit any beach whenever you like. If you're on vacation, however, your time is limited, and you're going to want to make the most of your time in Hawaii. 
Both beaches offer beautiful sights and calm seas, but which is better? Ultimately, it is up to you, but here is our extensive guide comparing the two to help you make a decision.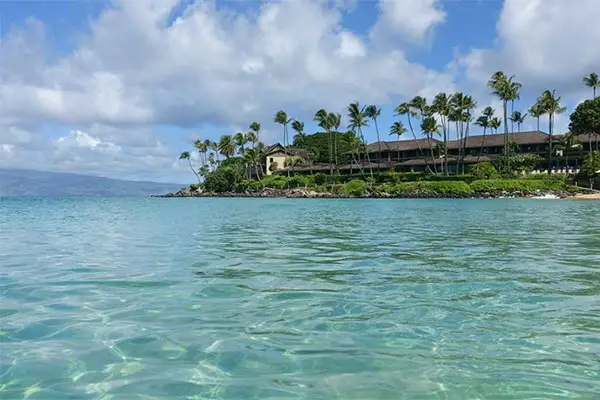 Kapalua Beach Vs Napili Beach
Kapalua is a resort development in Northwestern Maui that spreads across Kapalua Bay and Honolua Bay. The name "kapa lua" translates to "two borders" in Hawaiian. Explain that the two borders are lava flows that protect the bay. It's an ideal place for tourists to visit as there are several accommodations, golf courses, restaurants, and beaches. 
To the south of the Kapalua area is Napili Bay, in the district of Lahaina. While still a fairly popular area for tourists, Napili is where tourism and local Hawaiian culture blends. There's no clear reason for this, except that Kapalua Bay is closer to resorts than Napili. 
Natural Beauty
It's not often that you'll find a beach in Hawaii that looks dreadful, so you won't have to worry about whether Kapalua or Napili is more Instagram-worthy. Both beaches feature calm waters that are ideal for swimming and snorkeling due to the lava flows that create somewhat of a lagoon that protects the beaches from big waves. 
If you're on vacation with your kids, their safety in the water is paramount. Fortunately, as both Kapalua and Napili's waters are fairly calm, they are considered child-friendly – but always keep an eye on them in the water!
Both beaches feature glorious sights. When you're facing the sea from either Napili beach and  Kapalua beach, you are looking out at two islands – Moloka'i and Lãna'i. If you turn your back to the sea, you are looking out at gorgeous rolling hills and mountains. It's hard to compare the two if you're looking for natural beauty, because both beaches exude everything that Hawaii has to offer. 
Snorkeling
One of the most favorite hobbies for tourists is snorkeling. How else are you meant to enjoy the native wildlife and the gloriously warm waters? Snorkeling can be done either by yourself and your household or as an excursion, so it doesn't really matter where you snorkel, in most cases. 
Both Kapalua and Napili beaches are havens for snorkeling. Due to the flanking lava flows, the water is mostly ideal for snorkeling as even the weakest of swimmers shouldn't be swept away by big waves. If we're talking about safety, however, Kapalua is slightly more protected than Napili, so it's the best option for kids and weak swimmers. 
As Kapalua is better protected than Napili, it is the most ideal beach for beginner snorkelers. As the waters are calm and the reef runs right through the cove, most people go snorkeling here, so you won't be alone. You're very likely to see sea turtles, fish, and if you're lucky even a sea snake!
As Napili beach is slightly quieter than Kapalua beach, there's more room for water activities. While Kapalua is ideal for snorkeling due to the vast reef, Napili beach is easier for swimming, kayaking, boogie boarding, and stand up paddle boarding. You will find that Napili beach offers such water activity equipment to rent, whereas Kapalua does not offer this. 
Napili beach is basically the quieter version of Kapalua beach, which is ideal for those who don't like to feel crowded when snorkeling. Quieter waters also mean there's a higher chance of seeing more wildlife, so it is probably the better option for photographers and marine lovers! 
Swimming
If you're not one to snorkel or if you have kids that shouldn't go too far out in the water, both beaches have their ups and downs. Kapalua beach has calmer waters for kids, but it gets slightly more rocky towards the water's edge. Napili beach is more sandy, but less protected from big waves than Kapalua beach. 
It all comes down to personal preference and swimming skill levels. If you're planning on frolicking about in the shallows (with or without kids), either are good options – you might just want to consider the rocks at the water's edge at Kapalua. 
Space
When it comes to how much space each beach has, both Kapalua and Napili are somewhat the same. Kapalua is probably the beach that offers the most amount of space, but you have to remember that this space could be taken up by tourists. Napili beach is slightly smaller – especially when the tide is in and the sandy area is narrower. However, there are usually fewer people here. 
Parking
Every adult's worst nightmare is the parking situation. Whether you're a local or a tourist who has rented a car for your vacation, the last thing you want is for a planned day at the beach to go haywire because there is no parking. 
Unfortunately, both Kapalua and Napili beaches are pretty hard to park at. Unless you get to the beach at the crack of dawn, you've got to remember the hundreds of other tourists who have rented cars. You've also got to consider the locals who work at nearby resorts and restaurants who also rely on parking lots. 
Due to the popularity of Kapalua beach and the Kapalua Coastal Trail, Napili beach is probably the easiest to park at. 
Child-Friendliness
It's important to remember that taking a child to any beach is going to be a risk, regardless of how desolate the beach is or how calm the waters are. Not all beaches have lifeguards, so you must keep an eye on your kids in the water at all times. 
Both Kapalua and Napili beaches have pros and cons when it comes to how child-friendly they are. Kapalua is a busier beach, which means that lifeguards are more likely to be on duty, which is safer for the kids. However, this doesn't mean that kids can't get lost on the sand amongst the crowds. Some kids might also struggle with the rocks as they enter the shallow waters, which could be a tripping hazard. 
Napili beach is less busy, so there's less chance of your kids going missing amongst the crowds. However, the water at Napili is slightly less calm than Kapalua's waters, which means there is a higher chance of currents that could be dangerous should your kids wander too far. There are fewer rocks, however.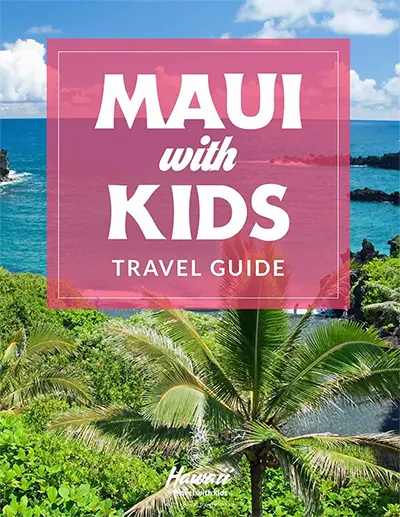 Tourists 
There are pros and cons to tourists at beaches – whether you're a tourist or a local. Tourism is one of the most important industries in Hawaii, so the more the merrier for the economy. However, this also means that beaches can be crowded and natural habitat for wildlife can be harmed. 
It all depends on whether you feel more comfortable around more tourists or not. Some people go on vacation to relax and avoid people, so they might prefer a quieter beach like Napili. Napili is also where locals often go, so you're more likely to experience Hawaiian culture here. 
Some people might feel less lonely and safer around tourists if they are new to Hawaii, because it means you can befriend other travelers and you might feel more comfortable in a tourist bubble. Kapalua is usually the more popular option for tourists than Napili as it is the most accessible to resorts and accommodation. 
So…Which Is Better? 
We wish we could give you an easy answer to this question, but the reality is that it all comes down to personal preference! If you're ever in Western Maui, you might as well explore both beaches to make up your own mind. Fortunately, it will only take around 10-20 minutes to walk between the two. 
Kapalua is undoubtedly the most popular beach for tourists. This is generally because the beach is slightly bigger than Napili and the water is calmer due to the protective lava flows that create a cove around the reef. This beach offers incredible views of islands as well as some awesome snorkeling opportunities. 
Napili beach is ideal for those who want to blend into local life a little more. It is usually quieter due to its smaller size and slightly rougher waters, but it is still a beautiful beach to snorkel, swim, and lounge around on the soft sand. 
If you happen to be in Western Maui, you're in for a treat with both Kapalua and Napili beaches. As with every beach in Hawaii, the natural beauty of the area stands out above all – and considering how close Kapalua and Napili are, the scenery is likely to be very similar at both beaches!