Hawaii is known for its lush greenery, beautiful culture, luaus and serene beaches.
It's not only a hub for music, tradition and surfing, but also a great place to relax, swim in the warm waters of the Pacific, and spot sea turtles. 
Hawaii has some of the most stunning and serene beaches in the world, so it's natural that you will want to see them during your visit.
That's why we've have compiled a list of the best beaches so that you can get the most out of your trip!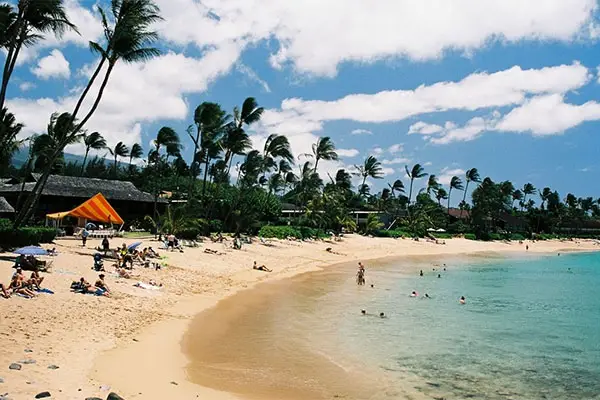 Best beaches in Hawaii
The State of Hawaii is made up of 137 islands in the Hawaiian chain.
However, the main islands are Maui, the Island of Hawaii (the Big Island) O'ahu, Kauai, and Moloka'i.
All of these have the perfect sands and surf for you to enjoy, but here are some of the best.
1. Waikiki Beach, Oahu
Waikiki has long been a hub for tourists, as this golden, crescent shaped beach has been probably the most iconic and well known Hawaiian beach for decades.
With Diamond Head as the backdrop, this beach is beautiful, with blue waters and bars and restaurants surrounding it. It's filled with not only locals but tourists in abundance, too. 
2. Makena (Big Beach, Maui)
Nearly 100 feet wide and two thirds of a mile long, Makena is called Big Beach for a reason.
With stunning views, lush sands and open waters, Big Beach is a must-see. 
3. Wailea Beach, Maui
Wailea beach is surrounded by stunning resorts, bars and eateries, and is a hub for tourism. With gentle waters and soft sands, Wailea is the perfect spot to sit back, relax and unwind.
You may even spot a celebrity or two!
4. Kapalua Bay, Maui
Kapalua Bay is the top spot for SUP boarding, kayaking, boogie boarding and swimming, with lots of reefs to snorkel around, with turtles and parrotfish in abundance.
You can enjoy the coastal trail for hikes, or pitch up on the beach for a great day out!
5. Waimea Bay, Oahu
Just on the north shore of Oahu, you have Waimea Bay.
Waimea Bay is one of the best places for big wave surfing on the island, and draws in all of the pro wave riders for the awesome swells!  
6. Ko Olina Beach, Oahu
Ko Olina Beach is the perfect peaceful beach on the west side of Oahu.
The waters are placid, clear blue and shallow for a relaxing day on the sand. This lagoon is right next to the Aulani Disney Resort and Spa, so it is perfect for a getaway with the kids.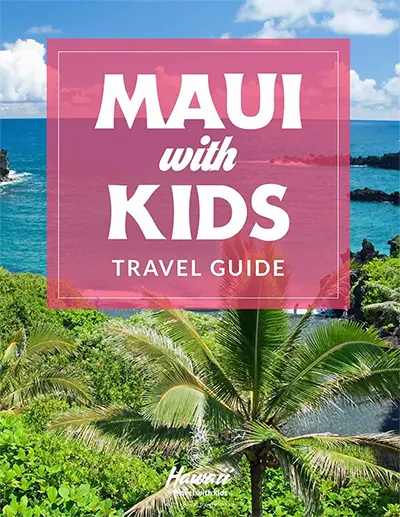 7. Polihale State Park, Kauai
If you want something quiet and remote, then Polihale State Park beach is perfect for you.
On the western shore of Kauai, you can find Polihale State Park. This stretch of sand is relaxing, calm and secluded, and perfect for camping trips.
8. Hamoa Beach, Maui
Hamoa Beach is on the far eastern shore of Maui.
You have to take the Road to Hana past cliffs, waterfalls and plush greenery just to find this exquisite cove tucked away. 
9. Hapuna Beach, Hawaii
This half mile stretch of beach on the Big Island is the perfect place for a picnic or to chill out with friends. The waters of Hapuna Beach are safe, the sands are warm and the coast is stunning.
10. Polihua Beach, Lanai
This beach is a 2 mile stretch across the northeastern shore of Lanai, and is perfect for long walks and quiet days.
The water has strong currents, so it is not for everyone, and is not the spot for swimming. But, you can see turtles and spot humpback whales during the winter. 
11. Hulopoe Beach, Lanai
Hulopoe Beach has it all, from swimming to snorkeling, along with sightings of dolphins and humpback whales.
Even on the eastern part of the beach, you will find several tide pools to have fun in.
12. Kalihiwai Beach, Kauai
If you want to live like the locals, head to this beach.
With a tiny cove and two stunning cliffs to behold, this beach is great for body surfing, but it also has a small freshwater lagoon that all can enjoy. 
13. Kalapaki Beach, Kauai
Along the east coast of Kauai island is a stunning harbor and beach called Kalapaki Bay.
Here you can snorkel, sail, canoe or enjoy the soft sands.
14. Hanalei Bay, Kauai
For views you will never forget, visit Hanalei Bay in Kauai.
With breathtaking views of the 4,000 foot emerald mountains behind you, this magnificent and extraordinary beach is a sight to behold, yet is tranquil and great for swimming.
15. Mauna Kea Beach, Hawaii
This Big Island beach is known for its incredibly soft sands, gentle waves, pristine waters and divine beauty, making it a great spot for couples and lovers to visit.
Not only, but you might even see some turtles.
16. Black Sand Beach, Hawaii
This iconic black sand beach is definitely a bucket list place to visit!
It's not for sunbathing as the shore can be hard and rocky, but you will see turtles basking on the rocks!
17. Papaohaku Beach, Molokai
This is one of the largest stretches of white sand beaches in Hawaii, so Papaohaku Beach is the place to go to have some sandy beach all to yourself. 
18. Poipu Beach Park, Kauai
In the sunny south of Kauai, you can find Poipu Beach Park.
Poipu Beach Park draws a lot of attention, and it's no wonder. You can splash, swim, snorkel and surf on this beach, yet it is still naturally stunning. 
Which Hawaiian island has the best swimming beaches?
If it's enjoying the water and swimming that you are looking for, then you cannot go wrong with Maui.
This island has some of the best beaches for swimming such as Kapalua Beach, Napili Beach, Baldwin Beach, and Makena Beach. 
Which Hawaiian island has the most sea turtles?
Maui is one of the biggest hotspots for seeing Hawaiian green sea turtles. These graceful and gentle giants love hanging around Maui's coral reefs and can be seen either basking on the beach or as part of snorkeling and diving excursions on the island. 
The best places to see these are on Makena Landing in South Maui, or at Maluaka Beach close by. You can also see green sea turtles in Ka'anapali Beach in West Majui, Kapalua Bay, and Honolua Bay also in West Maui. 
However, remember to keep your distance as sea turtles are a protected species in Hawaii.
Which island has the clearest water in Hawaii?
If you want to see real, crystal clear waters in Hawaii, then you can head to Kauai.
Kauai has some of the cleanest, clearest, and most beautiful waters in all of the Hawaiian islands that you can enjoy.
You can also head to Molokini in Maui, which is a small crescent shaped island just off the coast of Maui. Molokini is often referred to as the beach with some of the clearest and most beautiful waters in Hawaii, with visibility depths of up to 200 feet.