If you want to visit Maui, and really want to get a taste of all the island has to offer, then you will need to know what towns to visit to make the most of your trip.
Two of the most sought after areas are Kihei and Lahaina.
Well, the answer to which is better, Kihei or Lahaina, depends on what you want to get out of your trip to Maui. If you prefer busy nightlife over lazy days at the beach, then the location you pick will be different from others!
Let's dive into the differences.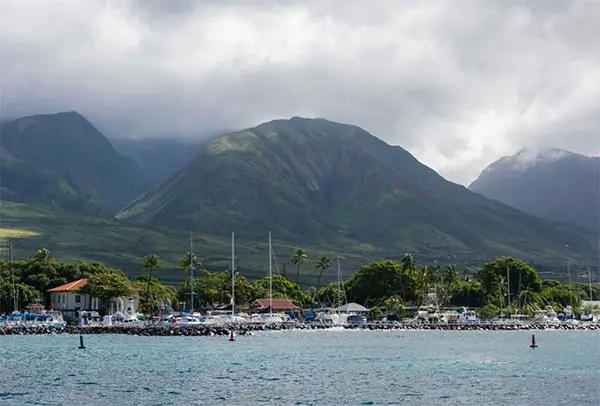 Which Is Better, Kihei Or Lahaina?
Kihei is in the south of Maui and has a relaxed and easygoing atmosphere.
If beachy vibes are your thing, then Kihei is the place to go. With six miles of coastline and a dozen beaches to choose from, there's ample space to sink your toes into the sand, go surfing and snorkeling, and take sunset strolls. 
Kihei is known for its hot, sunny, and dry weather, even when it is raining elsewhere on Maui.
 With great weather comes great opportunities to partake in lots of activities.
Things To Do In Kihei:
Kamaole Beach Park III
Sugar Beach
Hawaiian Islands Humpback Whale Sanctuary Visitor Center – spot some whales and learn about the sanctuary
Kealia Coastal Boardwalk
Charley Young Beach
Maui Brewing Company Tour – interesting tour of Maui brewery
Auntie Snorkel Beach Rentals – get all of your beach/scuba/surf supplies here and book the cheapest trips out on the water
Keawakapu Beach
Where Is Kihei?
Kihei is located along Maui's southwest shore, hugging the coast of the island.
This part of Maui is known as the driest, sunniest part, and is perfect for those who love slow days at the beach and hanging loose.
All About Lahaina
Lahaina is on the west side of Maui and was once the capital of the Hawaiian Kingdom, and an important destination for whaling fleets in the 19th century.  
Even today, Lahaina is a historic town with lots of culture and tradition to soak in. 
But don't let all the culture fool you. Lahaina is buzzing with nightlife, and is a popular tourist destination in Maui.
There are far more hotels, shopping malls, and restaurants in Lahaina than there are in Kihei.
If Kihei is too sleepy for you then the answer is definitely Lahaina. 
Things To Do In Lahaina
Old Lahaina Luau – the most authentic, traditional luau for a taste of Polynesian culture
Lahaina Harbor – hub of boat tours and whale watching cruises
Lahaina Banyan Court – home of the oldest living tree on Maui
Front Street – hub of restaurants and stores
Lahaina Beach – beautiful beauty spot
Wahikuli Wayside Park – oceanfront for BBQs, beach and the best views
West Maui Mountains – enjoy the scenery 
Old Lahaina Courthouse – taste of history
Where Is Lahaina?
Lahaina is located on the northwest coast of Maui, and was once called "Lele," which means "relentless sun" in Hawaiian.
How Far Are Kihei And Lahaina From The Airport?
Kihei is closer to the center of Maui, about 9.31 miles or 14.98 kilometers from Kahului Airport, and it will probably cost you about $40 to $45 to get there by taxi.
On the other hand, Lahaina is about 24 miles from Kahului Airport, which will cost you about $60 – $70 to get there. 
However, the hotel or area you stay in may offer airport transportation, which may be cheaper than a tax, (or renting a car) as they operate on a fixed fee. 
Which Has Better Beaches, Kihei Or Lahaina?
If it is beaches you want, then head to Kihei.
Kihei area has beaches for miles, and is right on the coastline of Maui. The beaches are safe, beautiful and perfect for snorkeling, swimming, surfing or just chilling out and catching some sun.
Lahaina also has beautiful beaches, where you can snorkel, learn to surf, hike, go on excursions and swim, but not as many as Kihei, and they may be busier, but some are better.   
Which Is Cheaper, Lahaina or Kihei?
If you are visiting Lahaina, then expect to pay more.
Lahaina has lots of luxury resorts, bars, shops, and restaurants, and so naturally costs more than Kihei, being such a popular tourist destination. 
Kihei is far more budget friendly, and you can still find find great shops, street vendors, and food. 
A Local Town vs. A Tourist Town
Know that Kihei is a residential town, and is not typically a tourist hotspot.
This means that there are many local people living and working in Kihei. This is not to say that there are no tourists, but Kihei has a much more relaxed atmosphere as it is not a commercial resort. 
It is for this reason that you will not find high end shopping malls, or big resorts and luxury locations in Kihei. There are still many restaurants, along with cafes, bars, and some of the best street food you will try in Hawaii.  
So, Which One?
To conclude, both Kihei and Lahaina have a lot to offer.
That being said, if you prefer luxury, nightlife, taking in lots of culture, and visiting historic spots, then head off to Lahaina. 
And if you want to experience the chilled atmosphere of Hawaiian beach life then Kihei may be best for you.
However, if you really cannot decide which one you want to visit, then why not do both?
It should only take about 30 minutes to drive from Kihei to Lahaina and vice versa, so you don't have to pick just one.