Maui offers mesmerizing beauty, a myriad of activities for children and adults alike, cultural history, and peace and quiet. And for all of the above, locals in Maui frequently use "Maui Nō Ka 'Oi'," meaning "Maui is the best."
After one visit to the island you may find yourself saying the same thing.
But where did the phrase come from?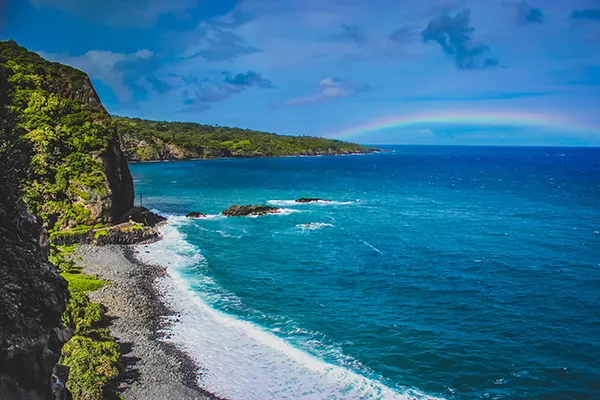 What is Maui Nō Ka ʻOi Magazine?
One reason the phrase Maui Nō Ka 'Oi' has become so popular is thanks to Maui Nō Ka 'Oi' Magazine—an appropriate name. The magazine is published by Haynes Publishing Group.
Maui Nō Ka ʻOi Magazine releases bi-monthly and operates out of Wailuku, covering stories around dining, culture, art, current events, local businesses, and environmental issues. It's a one-stop shop resource for what's happening on the island.
You don't have to be onb the island either to pick up a copy. It's sold at many news stands across the United States, and it's available online.
And, since 2002, Maui Nō Ka 'Oi' Magazine has sponsored the Alpono Awards, which selects the best restaurants across 25 categories each year.
Will People Keep On Saying Maui Nō Ka 'Oi' In The Future?
As long as the Maui we know remains the same and gradually upgrades, people will keep saying Maui Nō Ka 'Oi'. The phrase has been used for a very long time now, and is likely to be used for a very long time going forward.
The phrase is an ancient Hawaiian chant, and gained wider popularity in the 1800s. Then, two Reverends, Reverends S. Pa'aluhi and Samuel Kapū Sr. of Ka'ahumanu Church in Wailuku began to write songs, and they used the phrase Maui Nō Ka 'Oi'.
People were enamored with saying and singing Maui Nō Ka 'Oi', and so it spread quickly. Songwriters after the Reverends also employed the phrase Maui Nō Ka 'Oi' in their own lyrics, showing the phrases enduring popularity. Those who didn't create music, wrote poems with Maui Nō Ka 'Oi' to celebrate the island.
Do Residents Of Maui Say No ka `oi About Anything Else?
The Hawaiian expression "No ka 'oi" means "the best" or "the superior one" but it has another meaning: it can be used to say "of course!" when talking about something specific to Hawaii. So if someone asks, for example, where to find the best-shaved ice in town, you might say, "No ka 'oi, Ululani's Shave Ice in Lahaina."
If you are an island visitor, you might be familiar with the word as it appears on t-shirts and bumper stickers across the island, often followed by a picture of some local food. For example, "No ka 'oi poke."
What Makes Maui The Best?
For 23 years, Maui has been named the Best Island in the US by Conde Nast Traveler's Readers' Choice Awards, with over 300,000 readers having cast their vote.
There are many reasons why people visit Maui, their locals' utmost respect for their culture, beautiful terrains, and the chance to see the beautiful sunrise and sunset at Mount Haleakala. There are plenty of activities too, surfing, snorkeling, whale watching, ship cruises, beachside dinners, and the list goes on and on.
Another wonder of Maui is the 68km famous Road to Hana. As you drive along the road, you see the beautiful waterfalls, hikes, and mesmerizing mountains.
Of course, a trip to Maui isn't complete without seeing a luau, combining traditional dance, food, and entertainment.